Who would have thought that inside a week of its start, there would be so many encounters that would end up being some of the best games of Asia Cup 2018, isn't it?
One expected Asia Cup 2018 to be a thrilling tournament. And guess what, that is exactly what it is proving to be. Even before either among India or Pakistan could set afoot at the United Arab Emirates, did a 'sell-out' fate of tickets for September 19th turn on the gas.
Is it not?
What is happening currently in the mega combat zone for all leading teams from Asia is the imposition of thrill and suspense. There's practically no other way to put it.
For starters, right out of nowhere did Afghanistan manage to beat Sri Lanka. That surely was one of the best games of Asia Cup 2018, right? Then emerged a promising Hong Kong who nearly took India to the cleaners, giving patriotic fans sporting the tri-colour a reason to hold on to their chairs.
Nizakat Khan and Anshuman Rath- have the two already become one of the most admired opening duos of the series? Then, all of a sudden, just when it had seemed that Pakistan would do enough to inspire online trolls from their fans for India, Rohit Sharma's team bounced back.
Heck, what was happening in the UAE a few hours ago? Another contest, right out of nowhere that emerged among the best games of the Asia Cup 2018- isn't it?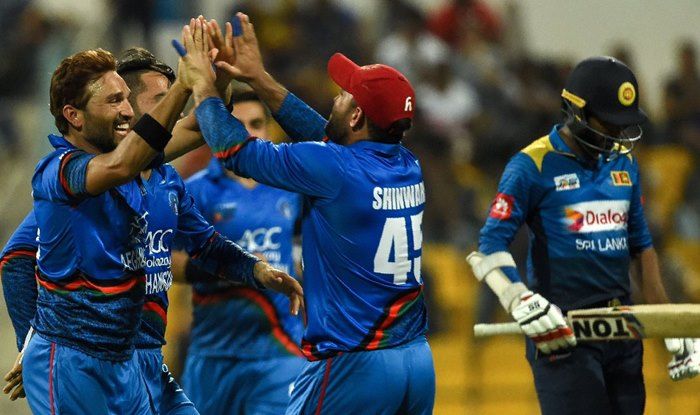 Having said all of that, just consider all that has happened so far in a tournament that's served up some sudden upsets and unexpected injuries.
For a beginning, who would've thought that Sri Lanka would be so pushed out into a corner that they'd never recover against a team that vis-a-vis their playing experience are but, a newborn? It wasn't just that they lost by 91-runs. That must have felt like an innings defeat by a baby in a pram; certainly an infant terrible.
Secondly, did Rohit Sharma's Yadav, Chahal, Bumrah-powered India think that the first wicket they'd get of Hong Kong would come in the 35th over? Surely, if any fan today considers that Hong Kong- powered unbelievably well by Nizakat Khan and Anshuman Rath- didn't pull India down, nearly to the ground then they are joking or must be on something 'high.'
That the Hong Kong vs India encounter turned out to be among the best games of Asia Cup 2018 was highlighted by the spirited comeback of India's bowlers, evidently, thanks to Khaleel Ahmed, who recovered quickly after bowling full and wide outside off to pitching the glowing white ball under bright lights at the nagging good-length area.
Having said that, it remains to be seen whether Hong Kong's middle order is ready to mount a comeback? One's yet to see some fine touch by the capable trio of Babar Hayat, Kinchit Shah, and Christopher Carter.
That told, can India continue to keep their momentum and prepare well for the games ahead against Sri Lanka and Afghanistan? While there's hardly any doubt about the clinical manner of their one-sided assault waged in the five-dayer against Afghanistan, Rohit's team would be well-advised to tread more carefully against a bowling-heavy unit that's driven by no lame pushovers- Rashid Khan being the top bully of batsmen.
Surely a fiery contest could be that of a rusty Dhawan, although, coming in at the back of a fighting century (but against Hong Kong) versus Rashid Khan, the key lynchpin of so many Afghan victories already.
It could be a costly error to undermine Mujeeb, truth be told, who took an economical 2-for against Sri Lanka.
Meanwhile, spare a thought for Bangladesh, who only made matters worse for Sri Lanka, bowling them out for 124, at the back of a total that when compared to Lanka's raisin, seemed a colossus at 261.
Perhaps what made September 15's contest featuring the two Asiatic powerhouses one of the best games of Asia Cup 2018 was the fact that Tamim batted with one broken hand and starred in the record-breaking tenth wicket partnership; that dogged effort that yielded a 32-run stand with the man of the match Mushfiqur.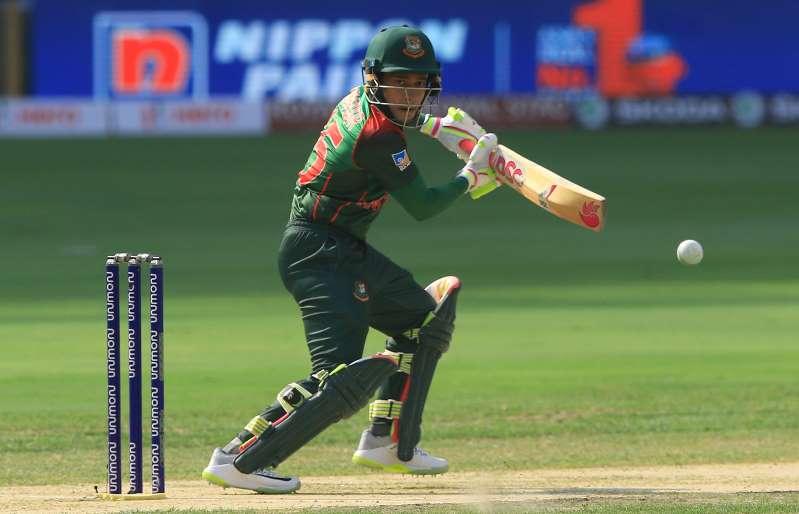 Can there be another upset on the cards, provided one thinks Bangladesh's dominant show versus Sri Lanka was upset? Can Pakistan manage to meet India once again, that too, in the finals? What else can Hong Kong achieve, other than having registered the record for the highest opening stand against India?
There's so much to look forward to in what promises to be some of the best games of Asia Cup 2018 that are yet to be played.