Reacting to the Lodha committee's order to freeze BCCI's bank accounts on Monday, the cricket board is planning to cancel the ongoing India vs New Zealand series, citing the reasons that the board will not be able to provide remunerations to the Indian players. The decision came when BCCI was not able to implement the Lodha Committees' recommendations before the 31st September deadline.
Some of the recommendations by Lodha panel which have not been implemented till now are:
One State should have only one vote, irrespective of the number of state associations.

Nobody should hold the office after the age of 70 years.

Selectors committee should include only three members against the current five member committee.
BCCI stated that they were left with no option and were forced to take this action after their bank accounts were frozen. They do not want to humiliate the Indian team in front of the world.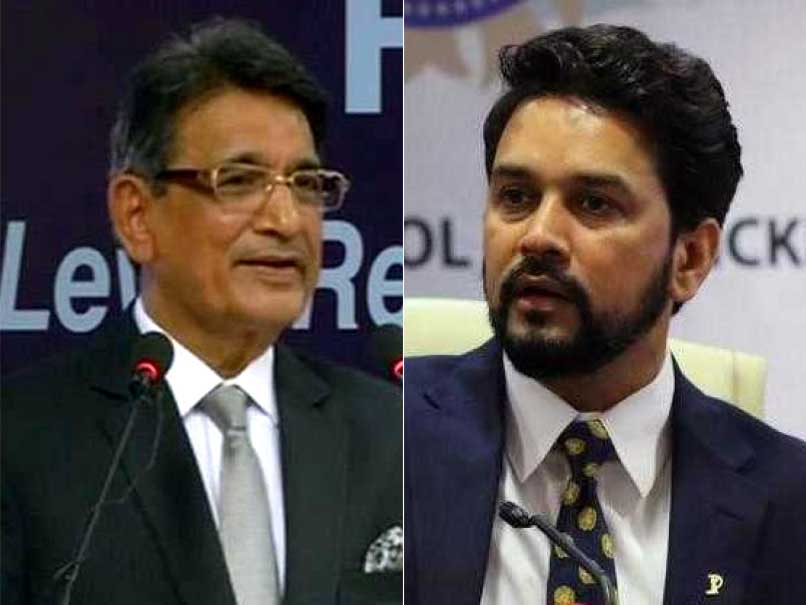 "How can we function, how can we hold any games now? Who will make the payment? Freezing a bank account is no joke. An international team is here, and there is so much at stake," a top BCCI official said.
On tuesday the Lodha Committee official clarified the situation and said that they have only restricted BCCI from making payments to the state associations and BCCI is free to operate its bank accounts for their day to day operations, matches and routine expenditure.
In a reply to Lodha Committee's statement, BCCI said that they need to make payments to the state associations, as these associations are responsible for  organising the events and also for the maintenance of the cricket grounds. If the associations are not provided with sufficient funds, than they will not be able to host any event.
According to the BCCI officials, they are facing too much interference from the Government authorities. They are the only sports body that has not taken any financial support from the government and has taken Indian Cricket to the World level. They also said that they have reached this high on their own and the Government needs to let them operate freely.
This is what the letter issued by Lodha Panel to banks stated: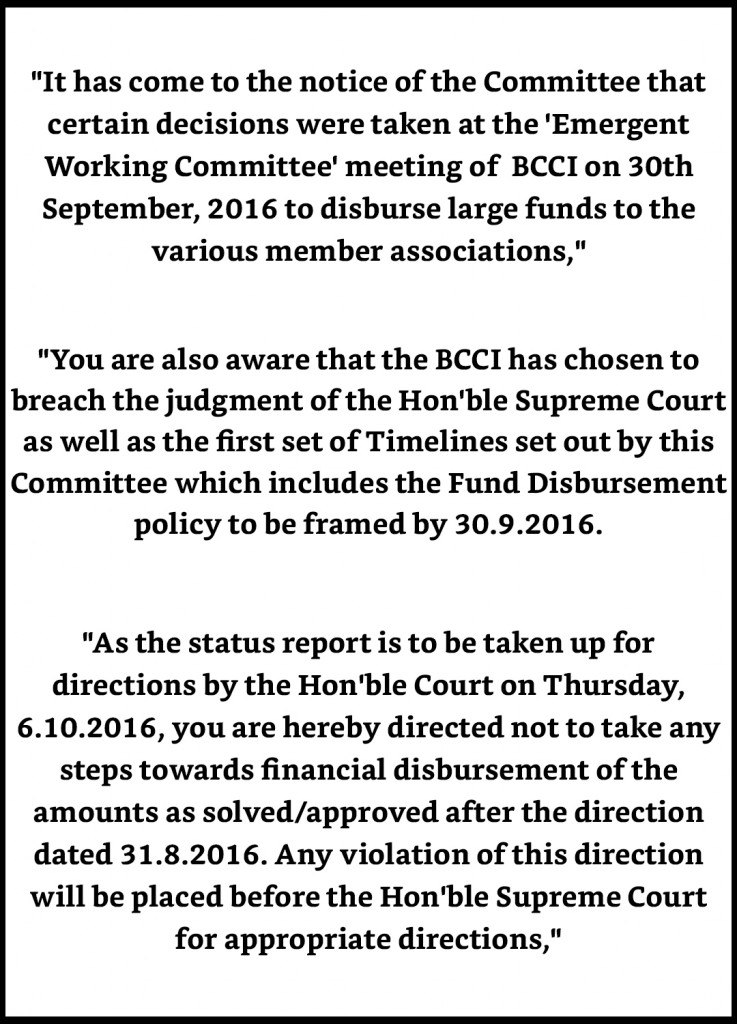 India has already won the three-match test series as they are leading by 2-0. The third match is scheduled in Indore on Saturday followed by a Five Match One Day series which can possibly be scrapped due to the tiff between BCCI and Lodha Panel.
Follow us on Facebook, Twitter and Instagram for more updates. Don't forget to like and share. Do tell us your views in the comment box below.
4 Oct 2016
Rohan Jaitly