One of the biggest pitfalls of not being a cricket legend in India even as one is gifted and talented is that it won't make the person a celeb. It won't bring in the big advertising deals. For all the talent you may possess, not being a demigod in a country that has already seen many is that it won't make you a viral sensation in the digital landscape.
We have the Dhoni's. We have the Virat's. Now, we have the Pant's in the mix as well. That's when we've had the lordly Sachin's, Yuvraj's and Sehwag's. The crowds love a mega star, whether one plays for the national cricket team or for the Indian Premier League.
But what's worse is that when you aren't a typical A-lister, your performances, regardless of them being pivotal to the team's cause, tend to go under the radar.
Could life be any worse? Could it get any tougher than being overlooked.
Ask Axar Patel. His case is simple- it's not that he's underrated; well, that's a given.
One tends to feel that with the burgeoning batting talent India are fortunate to have, one that we are seeing in aplenty in the IPL, the feeling one gets is that he isn't rated in the first place.
Don't believe it?
We are in an age where some publications are running stories, perhaps on an everyday basis about Kohli and Anushka Sharma's daughter when that could be well avoided.
Just a few hours ago, the prime cricketing story trending on Cricket Twitter was Shikhar Dhawan's leaked video where the batter is talking about his love life.
But how many feature stories did you come across in mainstream sport media about Axar Patel upon the completion of the Test series against Australia.
Axar Patel made 264 runs, 22 more than Rohit Sharma, his captain and 124 more than Cheteshwar Pujara's tally from just 4 Tests.
Moreover, not a word of appreciation came his way as all the highlights belonged to Kohli's 186 (4th Test), which is when the left handed batter made runs at an average of 88 in the series.
88, lest it is forgotten.
Rather interestingly, way back in February of 2021, when England entered the Ahmedabad Test only to find themselves caught up in a big tangle thanks to some sensational spin bowling, none had predicted that the game would be over in three days.
Axar Patel took eleven wickets in that memorable victory for India. But not an awful lot of news belonged to him a little over a month after the contests were over; most of everyone's attention dwindled elsewhere.
After all, there was the T20 world cup that year in the UAE, one in which the powerful Indian side emerged as one of the most disappointing of all performers.
During all this while, even as Kohli didn't make the runs we'd become habitual of seeing from him and Rohit didn't particularly impress, whether as captain or batter, they still remained in the news.
Axar Patel, who had proven from 2021 onwards that he wasn't just a fine wicket taking spinner, found little limelight.
A case in point is his performance during India's most recent ODI's versus Sri Lanka; he'd score 117 runs from just 3 innings, two of which saw him unbeaten.
As a matter of fact, the rise of Axar Patel, the batsman isn't only limited to his successes on playing on home pitches that are rather docile on some occasions.
Last year as the team traveled to the West Indies and cleaned them up 3-nil in the ODI's, Axar Patel found a way to make big news in Shai Hope-territory. In the very contest where the current Windies captain made a century, and that too in his 100th ODI, Axar Patel took his side over the line. Chasing a daunting 312, Patel cracked a blinder; emerging unbeaten on 64 off just 35 deliveries.
In so doing, he'd smoke 5 huge sixes.
As a matter of fact, the earnest cricketer fired 5 sixes just a few minutes ago in playing the perfect rescue act for his Delhi Capitals side against Mumbai in the big contest.
Truth be told, had Axar Patel's fighting 54 not been on the board, there was no way that this IPL game was reaching its 20th over.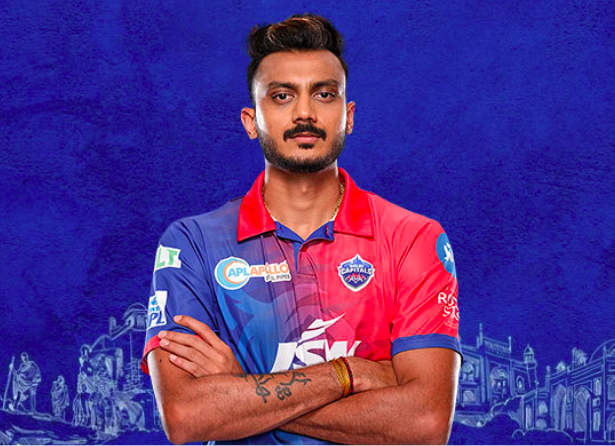 Yet, all that the fans seemed concerned about was the rather slow approach showed by David Warner in piling on the runs.
It's a bit absurd to be not taken seriously when you possess serious talent. It's happened to many in the past and surely, it won't end with the Anand-born all rounder who began as a frontline spinner.
Yet, it won't always be that you'd find serious talents like an Axar Patel who'll happily deal with the pain of not being given due attention for all they've done and are doing.