Harmanpreet Kaur and her team have been in the line of fire and it's not too difficult to understand why. It's neither a pleasant sight to find the hosts not participating in the finals of the series nor is it the kind of viewing material that would thrill fans or the team's administration. But then such is the nature of a contest where ultimately unpredictability reigns supreme. There's hardly anything one can do about it.
But that said, it is kind of shocking to find the likes of Mithali Raj, Shikha Pandey and Harmanpreet Kaur not being in the kind of form they had so beautifully essayed when India visited South Africa. The equation thereon being relatively simple: runs flowing, boundaries being thudded, sixes being fired and, wickets tumbling for India's opponents like falling ninepins.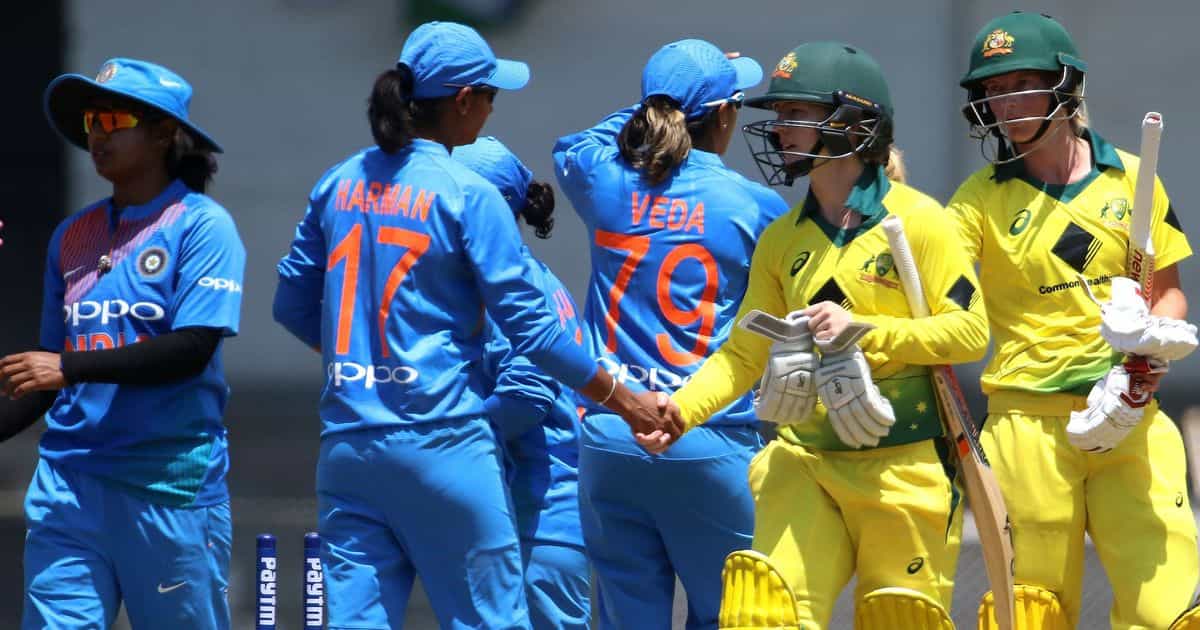 All of that would be tumbled upside down as today, India have no option other than watching anyone among England and Australia picking up the trophy in a series where they could have easily reigned. But that told, which are the 5 things to look forward to as England take on Australia in the finals of the highly anticipated T20 series?
Meg Lanning's silken form
A few days prior to arriving for the T20 series, Lanning confessed the most difficult part of her cricketing journey was watching the game from the sidelines. After all, an onerous shoulder-reconstruction injury had kept her away from the sport to which she belongs as implicitly as honeybees to a beehive.
But ever since making a comeback, Lanning's been among quick starts and well-compiled runs. Apart from making a solitary fifty, a vital 63 against India in the ODIs, her scores in T20s underline her ability to get on with the game, regardless of situation. She's contributed meaningfully through her innings of 41 and 35 thus far and importantly has remained unbeaten throughout the T20 series.
If that's the kind of form she brings into the finals, then England will be up against a mighty obdurate force.
Can Natalie Sciver bring up a gold all-round performance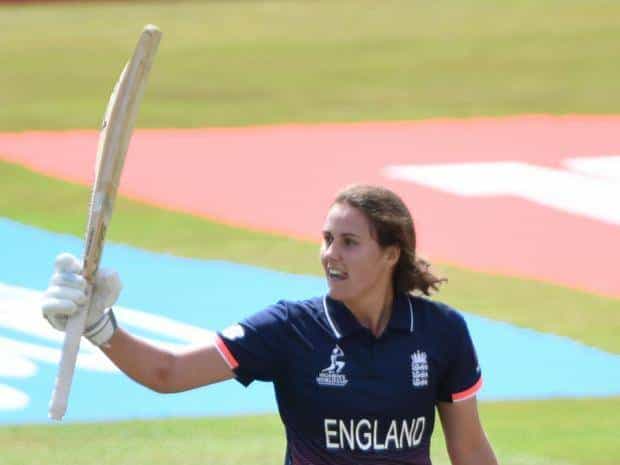 It won't be incorrect to hail Sciver- a batswoman who can bowl and a bowler who can smash rivals to smithereens- as an exciting superstar for the English side that doesn't quite believe in rubbing their win on their opponents' face. Throughout this T20 series, Sciver has been among the pick of English players, launching into mighty strikes and collecting valuable fifties. She's also been among wickets, even though they haven't come at the most outrageously shallow economy rates.
From England's perspective, it is absolutely vital that Sciver continues her good form and brings something special for the finals, which would mean, holding her best against an in-form Jonassen and Perry.
Can Ellyse Perry the bowler come up with an ace?
Perhaps among the finest ambassadors of the women's game and quite literally an AB De Villiers' equivalent for the Australian set-up, there's nothing that Perry cannot do. When she's not scoring runs, she's among the wickets. When she's doing none, she's taking flying catches and encouraging teammates. Right now, she's in an urgent need to lift perhaps both her twin strengths- that of being a ball smasher and timber disturber. Thus far, having had a decent series- the word often a mark of stability for average players but indicating a slight underwhelming feeling for a contestant of Perry's standards- the right-hander needs to either gorge on a beautiful fifty, the kinds we've seen her fire in ODIs or scalp a few more wickets than the two she's picked from 3 games so far.
Can Danni Wyatt get into the groove again?
It makes for a normal read when a Sri Lanka, Bangladesh or West Indies scorecard reveals the team having lost a contest by 8-wickets. But when it goes on to reflect Australia, you know they've been jolted by a mountainous effort, perhaps the kind that Wyatt's sizzling blade smashed when she struck a brain-bending 124 in England's second T20 game against India.
But right after his beautiful knock, Wyatt failed to get past 6 against Australia, mirroring a susceptibility to fire against women's cricket's finest side on pure form and ability. It is therefore, vitally important that England's middle order batswoman comes up with a special effort to stitch what could be a potential win against a mighty side that too away from home advantage.
Can Jess Jonassen continue plundering wickets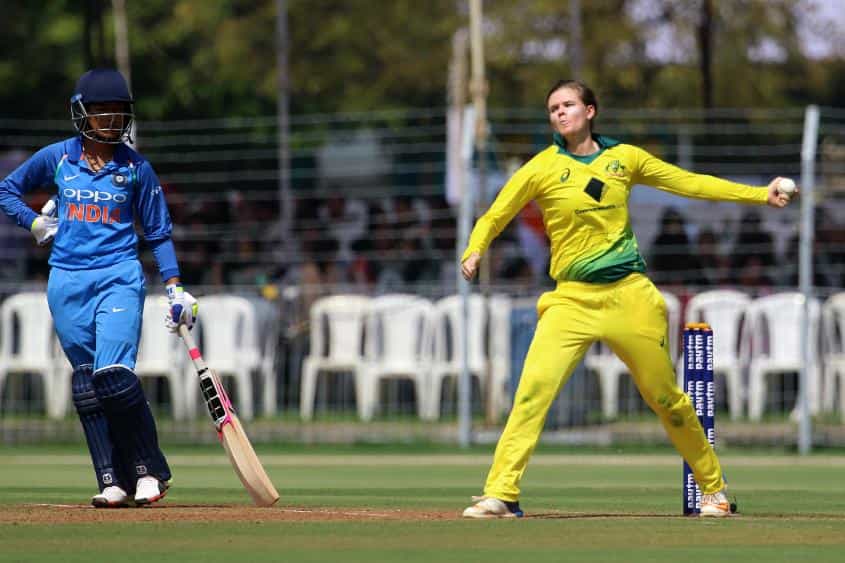 The greatest advantage that Australia has among its talented unit is the talismanic spinner Jess Jonassen who has continued her fine touch against India in the ODIs, bringing it into the T20 series. She's hard to score off and despite flighting the ball a great deal and on too many occasions, she's able to add a zip and turn that is hard to negotiate. Can Jess, therefore, continue to add to a memorable tour wherein she's grabbed 6 ODI wickets but only 2 T20 scalps thus far?