Tall, dandy and, gifted with a lithe frame, it's not the best idea to step on to the batting turf with Australia's Megan Schutt holding the new ball.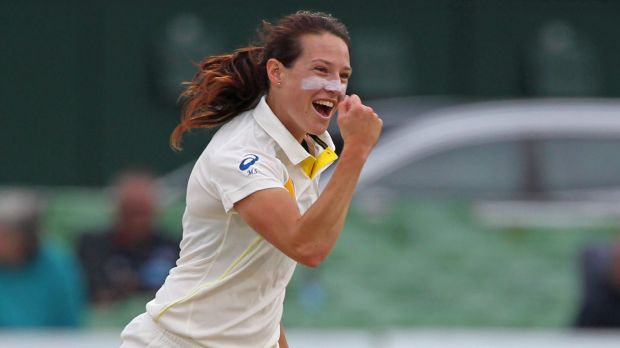 A handy exponent of the ever-deceptive shorter delivery and an avid practitioner of the craft of swing, Australia's new pace-bowling recruit Megan Schutt is a handy addition to a unit that boasts of the impressive Ellyse Perry and the young, upcoming Elyse Villani.
Already being touted as a possible trump card for Australia that will look to surprise England in the upcoming day-night Test at Sydney, starting November 9, Megan Schutt will be beaming with confidence having won her teammates over in her exploits with the pink ball just days ago.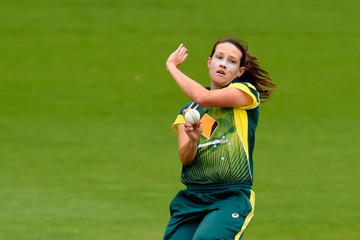 Fresh from a dominant display of rabid pace bowling in her back-to-back four-wicket spells against England, Megan Schutt dented England's hopes of winning the two games at Coffs Harbour.
Renowned for maintaining a stiff, disciplined line around the off stump, a facet famously  attached to the legendary Glenn McGrath, arguably, Australia's most successful bowler in both formats in the modern game, Megan Schutt aspires to create a litany of woes in what would be her debut Test; that too at the prestigious Ashes stage in Australia.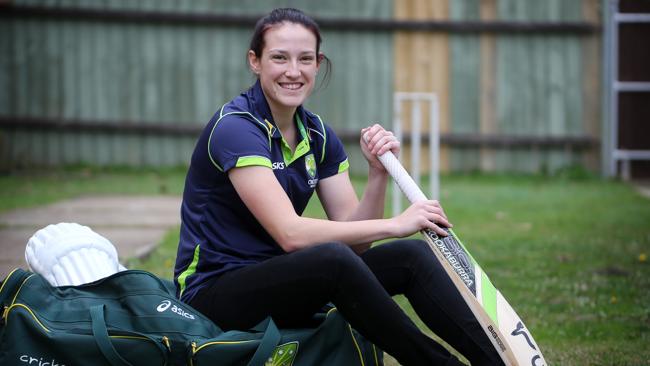 As the 24-year-old Adelaide-born prepares to enter one of cricket's most elite challenges, a sterling equivalent of a caustic turf war, one fought on the cricketing stage, Megan Schutt is driven and determined to outfox the guile of English women's team. Someone who likes the rigorous process of preparation, undergoing rounds of challenges and laborious physical preparation but never sans a smile, Megan Schutt will lend unique strength in upholding the dominance of a pace attack whose shining star, thus far, in all these years, has been Ellyse Perry.
But with hardly any competitive international games against her name, one of Megan Schutt's most glorious bowling moments came recently at a three-day practice game played at the expansive Manuka Oval. Under Manuka Oval's beaming floodlights, Megan sharply brought in a delivery swinging outside off to shackle the exposed stumps of Katie Mack who shouldered over, believing the ball would travel to the keeper.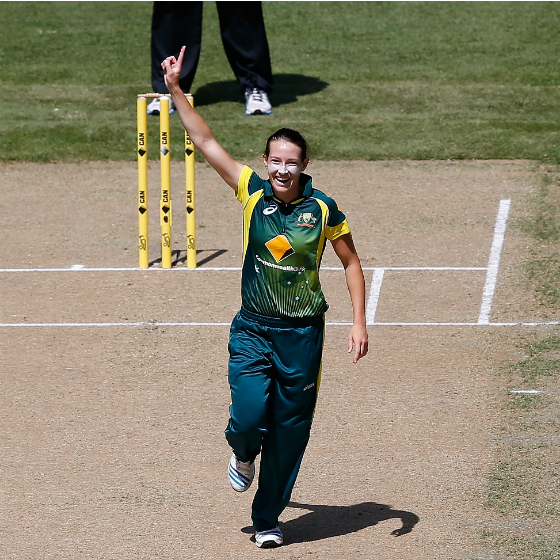 "Crushing the batsmen's timber", that's what brings an ecstatic smile to Megan Schutt's face and why not, when in an era often plainly dominated by batswomen, bowlers often reel in the sidelines. A hard competitor, one who stays within the playing limits and refrains from butt-heading opponents through shenanigans, it's all raw pace and guile for Megan Schutt. So does Megan have Lauren Wilfield and Sarah Taylor in her sights? Who knows, probably a plan has been hatched already?