Jofra Archer is the toast of the season. There's no doubt about it. The England pace bowler has been dominating headlines for a while now. He was one of the standout bowlers in the Indian Premier League (2019), playing for the Rajasthan Royals, and had set the tournament alight with his ability to bowl yorkers and take out big wickets in crucial moments.
Then, Archer almost didn't make it to England's World Cup 2019 squad when the initial list was announced. But the buzz around him was so tremendous that the selectors had to give in and Archer made his World Cup debut. As it turned out, he became England's primary weapon and the wrecker-in-chief – ending the tournament as the third-highest wicket-taker with 20 wickets in 11 matches at an average of 23.05.
It wasn't just about the numbers, though. Archer's impact was tremendous, overall. He showed exemplary skills as a bowler – using slower ones, bowling sharp bouncers and unfurling toe-crushing yorkers. It was a proper Archer show and he was one of the biggest superstars in England's maiden World Cup triumph and justifiably deserved all the accolades.
Ashes 2019 Test series – The coming of Jofra Archer, the Test bowler
Right after the World Cup, though, England had to prepare for the big Ashes 2019 Test series. This is the one Test series that every English fan desperately wants their team to win. It's against their oldest arch-rivals, after all.
But England's Test bowling unit, despite the variety they had, looked a little one-dimensional. James Anderson wasn't completely fit. Stuart Broad is reliable but not exactly at his best. Chris Woakes was a good addition. But they needed someone impactful. Someone who could really breathe fire and unsettle the Aussies.
Jofra Archer's name began doing the rounds again. He was included in the squad but the team management held him back from the 1st Test. Perhaps he was too inexperienced for the Test format right now? He looked to be the perfect limited overs bowler. But would he be able to survive the rigors of the longest format – especially after being involved in an exhausting World Cup tournament?
After the drubbing England received in the first Test, they had to rethink their strategy. Especially after losing Anderson to injury.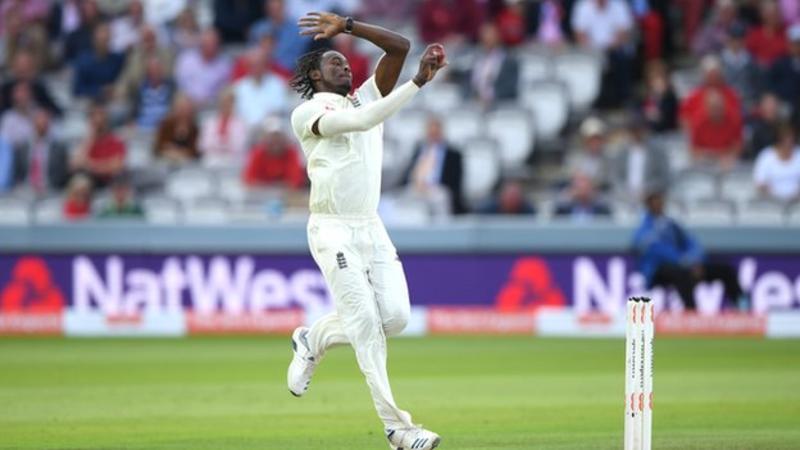 Jofra Archer was called in to make his debut in the 2nd Test at Lord's. And what a remarkable Test debut it turned out to be! Archer returned with figures of 5-95 in the two innings of the Test. He was fast. He was lethal. He was vicious. He broke a few bones. And he was impactful.
One of Archer's brutal bouncers in the first innings of the match hit Steve Smith on the back of his neck, leaving him down on the floor. Smith was later diagnosed with a concussion and did not bat in the 2nd innings.
Marnus Labuschagne, who replaced Smith as the first concussion substitute in Test cricket, was also greeted early on in the 2nd innings by a brutal Archer bouncer – right on the face of the helmet. Labuschagne, too, fell down instantly; and although he got up rather quickly, he was visibly shaken.
"It's part of the game and a big part of Jofra's game, being aggressive, not letting batsmen settle," said an impressed Ben Stokes on Archer's performance to the press. "That bouncer of his is a huge asset and he's going to keep on doing it. When someone takes a nasty blow, no bowler is going to say 'I'm not going to bowl that again because I don't want to hit them again' – the concern is always there when someone takes it but next ball, when you get back to the mark, it's 'I'm going to keep doing it'."
Jofra Archer – Handle with care
By the end of the 2nd Test, Archer had bruised and shaken almost all Australian batsmen. He had bowled long spells. He had bowled in excess of 90 m/ph. And he had shown he belonged to the Test arena.
If there was any doubts whatsoever about Archer, he proved his worth again in the ongoing 3rd Ashes Test at Headingley by producing a magnificent spell of 6-45 in the first innings of the match. Archer's terrific spell was a masterful display of fast bowling on a helpful pitch and helped bundle out Australia for 179.
Clearly, this man is not a one-Test wonder. And he is here to stay.
Archer's performance has excited the cricket world, and rightly so. This is, after all, the arrival of a genuinely menacing fast bowler. A fast bowler who can bowl at pace, control his lengths, take wickets and even break bones of the batsmen.
So can Jofra Archer be the next big pace sensation in Test cricket?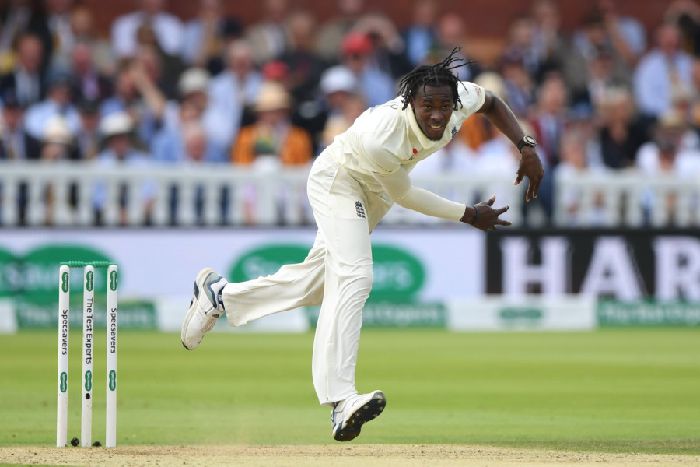 We shall have a better answer to this question after Archer would have played at least 10 Tests. The end of the Ashes 2019 Test series too will give is a good idea. But there is no denying he certainly looks like the real deal; one who is made for the long haul.
A genuinely menacing pace bowler who can threaten opposition batsmen is rare these days. Mitchell Starc has been one. But he hasn't been consistent in the Test format and has also struggled with injuries. It is now up to the England management to ensure that Archer is handled with care and used in short bursts. He is a rare breed. And he needs to be preserved. World cricket really needs the kind of Jofra Archer right now.