So, last night something baffled the entire society who utterly devoted themselves to the sport – Cricket – and the reason behind it was, Virat Kohli got out on a duck. And, if you live anywhere in India or on Indians surface, then you'll probably have heard or witnessed it too. It's shocking because let's be real, Virat Kohli is the saving glory of Indian cricket at this time. There have been too many times when Kohli has come out to act as the last man standing on the field and even led India to will the match. So, something like is definitely shocking for many, because of which people started to solve the reason behind his yesterday's performance.
The reason that the Internet has found is too spooky to be considered true, but the stats are real and one just can't do anything about it, rather than accepting it.
So, this is Zainab Abbas. She's a Pakistani Sports Journalist who is currently in England, covering the ongoing ICC Champions Trophy.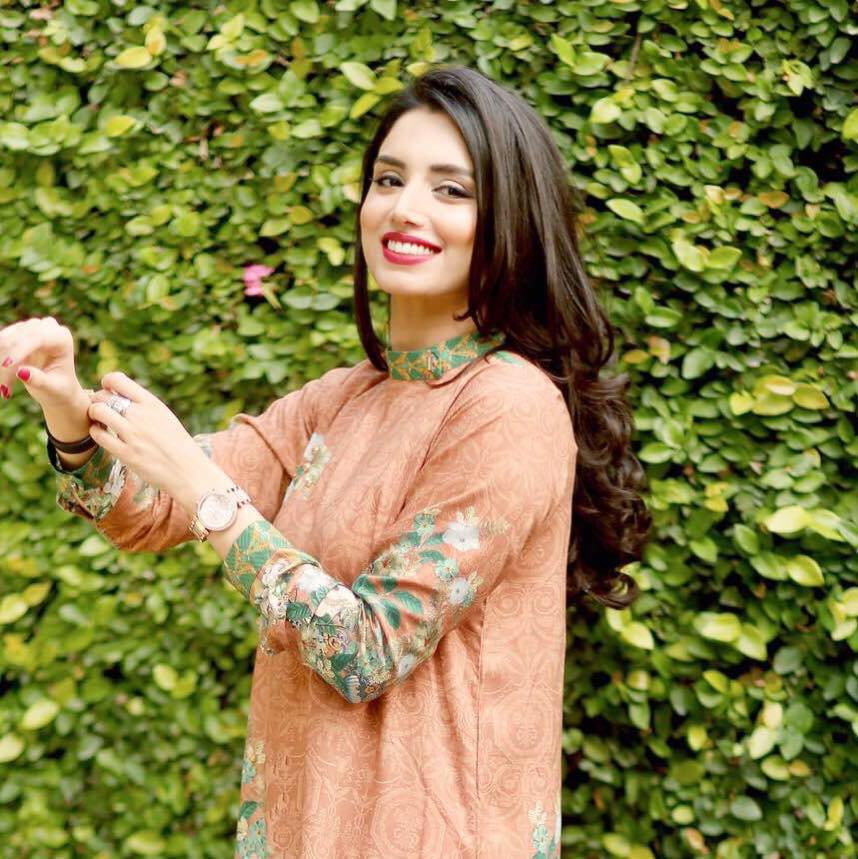 While covering the league, she's bound to meet some of the most top-ranked batsmen in the World, and moments like these often turn into a selfie, here and there. And, she did the same. On June 7, Abbas met AB de Villiers, the top-ranked ODI batsman, and took a selfie. This is the same day when de Villiers has a match with Pakistan, in which he got bowled out on the very first bowl that he faced. This was de Villiers' first duck in a 12-year-long career.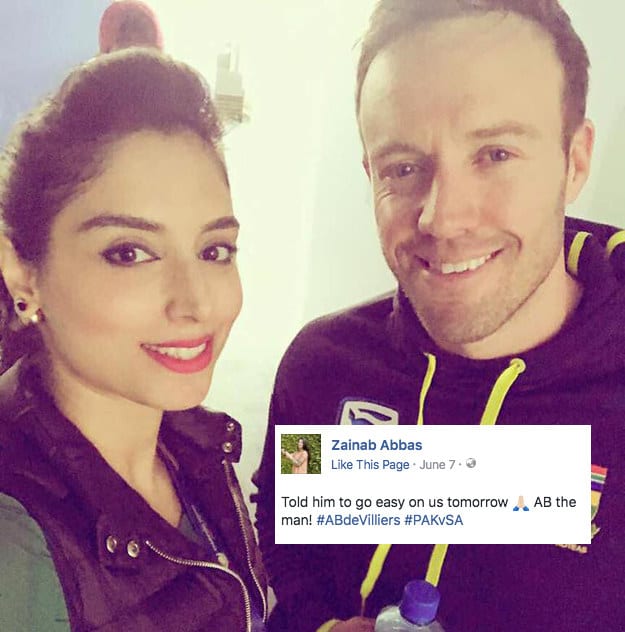 She also took a selfie with Virat Kohli, another great batsman of our generation. And, the past repeated itself, Virat Kohli too got out on his very first ball, which was also a first for him in the last three years.
And, someone just noticed how freaky this incidence really is. Now, people are just messing around with the idea of Abbas having the power to get anyone bowled out, with just the help of a selfie. Some are even sending her requests for taking another selfie with the players of the rival team.
there's a new hero in town. pic.twitter.com/YfUBK66aWE

— k (@therealsnorky) June 8, 2017
Maybe it's @ZAbbasOfficial & not Yahya Hussaini.. pic.twitter.com/nyBQjVXpHG

— Osama. (@ashaqeens) June 8, 2017
Two great batsmen – yesterday de Villiers, today Kohli- of the modern era have bagged ducks after a selfie with @ZAbbasOfficial. #BanHer

— Mazher Arshad (@MazherArshad) June 8, 2017
The curse of the @ZAbbasOfficial selfie strikes again…Kohli goes for a duck now..Devilliers yesterday ? ? #INDvSL #CT17

— Hemant (@hemantbuch) June 8, 2017
Please. Next selfie with Angelo Mathews. Must get this done before Pakistan vs Srilanka.

— Naveed Nadeem (@NaveedNadeem007) June 8, 2017
Take a selfie with rain. https://t.co/76NaFq7ujA

— Sarkhail Khan (@Sarkhail7Khan) June 8, 2017
Dont forget to take a selfie with Angelo Mathews and Gunathilaka. #ThanksZainab

— Saud (@saudzaman160) June 8, 2017
Ek selfie ki keemat tum kya jaano, AB babu… cc: @ZAbbasOfficial https://t.co/DbyRN27fpw

— Hemant (@hemantbuch) June 8, 2017
Looking at this SL innings, we need to send both @ZAbbasOfficial and Yahya Baichaini to take selfies with SL's top order. Akelay se na hoga.

— Shabbir Kazmi (@HaayeShabbir) June 8, 2017
Some even want her to stay as far as possible from their favourite batsmen.
Starting a petition to ensure @ZAbbasOfficial stays away from all the other Indian batsmen during ICC events.

— Neel (@vanillawallah) June 8, 2017
https://twitter.com/red_devil22/status/872778628882472960
And, if you think Abbas is feeling bad for anything like this, then you're wrong because she's just enjoying all of this. She even sent out some tweets regarding her next target, now we just have to wait and see if all of this actually turns out true or not.
Hahahahaha!! https://t.co/rMBAJztkLu

— zainab abbas (@ZAbbasOfficial) June 8, 2017
Next target – SL?? https://t.co/kzsJwwwyGU

— zainab abbas (@ZAbbasOfficial) June 8, 2017
9th June 2017
Jyotsna Amla