Anisa Mohammed's bowling complements the way she interacts with the fans and with general media about the sport that has given her everything and one through which she's spread so many joys and smiles around. It could be said that quite like her bowling style that shrinks all the room for the batswomen to make way for an easy stroke, Anisa Mohammed's interactive style is honest, and at the same time, cuts no corners.
There's this affable simplicity about the way Anisa Mohammed conducts herself, with absolute honesty and dignity both on and off the pitch. Not a cricketer you'd ever disregard. Definitely not a cricketer you'd take lightly on the pitch. Cricket seems a gentle but extremely competitive sport whenever Anisa Mohammed is busy twerking it in her own style.
And it seems that Trinidad's proud daughter and West Indies' pride has something as a word of caution for Australia.
We recently saw some of that recently when she revealed a simple and honest plan her West Indies women have for the mighty hosts of the forthcoming Women's World Cup T20 2020.
West Indies women, Anisa shared, "wants to "spoil the party" and "return the favour," when the next chapter begins in Australia in less than a week in Australia.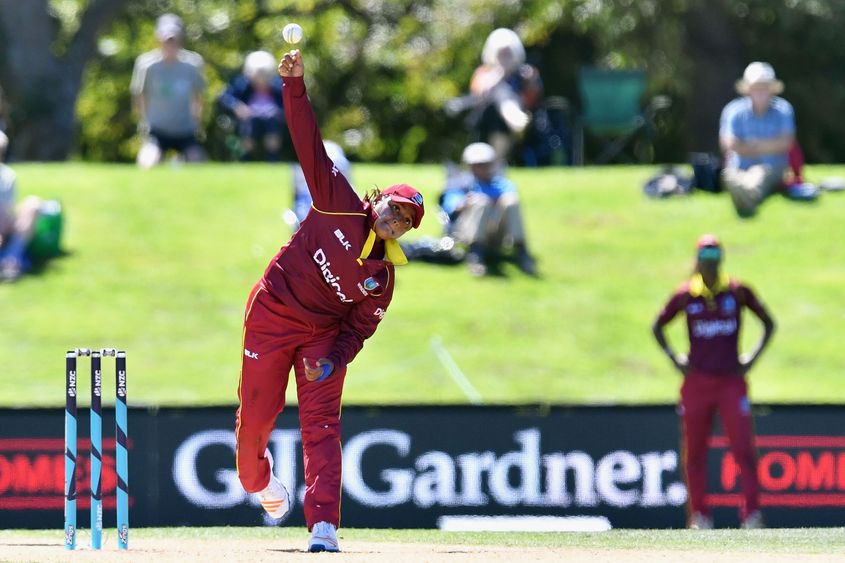 Surely playing Australia is in itself a great challenge, even more so when you take on the Aussies head-on, on their own turf. This, mind you, is anything but a frail-looking or easy opposition featuring prolific stars and game-changers in their own right in all departments of the game.
While there are prodigious run-scorers in Healy, Lanning, Perry, and Haynes, there are genuine wicket-takers in Schutt, Molineux, Vlaeminck, Jonassen.
Then, there are those who can do both and minus a complaint, rather with glee- Ellyse Perry, Nicola Carey, and the newly-elected white-ball talent Anabel Sutherland.
We mustn't forget and one reckons, nor will the Windies women that in the very game where India's Shafali Verma bludgeoned the Aussies on her way to an impressive 124, Australia's youngster Anabel Sutherland contributed with a fighting albeit valiant fifty, scoring more than Perry and company.
But cricket is also what happens when you execute your plans to full perfection. And when the experienced heads in Stafanie Taylor, Hayley Matthews, Deandra Dottin and Anissa Mohammed gel around together, you can expect fireworks on the turf.
West Indies' most successful bowler in both ODI and T20 circuit and the most successful women's bowling talent in the last decade (for the Caribbean side in terms of wickets) shared few insights on her team's plans and on what lies ahead:
"Australia have been doing really well. They recently played in the tri-series [against England and India] and came out on top, but we've been working hard ourselves.
The final in 2016 was a really special day. That was probably the biggest highlight of my career – winning a World Cup is something I'd love to do again. As a team, we know what it's like to win and what it's like to lose. Winning is definitely better, so we want to win this time.
Australia are known as the top team in the world. All teams will be gunning to beat them. They've beaten us a few times. They were hurting after we beat them in 2016 and they came back to beat us two years later. It would be a big game if we faced them in the semi-finals but we've got to take each one as it comes."
That being said, while Australia would want to derive strength from their last World T20 outing against the famous Calypso side, who they'd beat fair and square in the Caribbean in 2018, for Windies though, the fast-approaching World Cup would be a chance to make amends and to fight back.
And if they are to upset the Aussies then Anisa Mohammed's excellent off-spinners will have to cut down the flow of runs and increase the pressure through the constant shakedown of wickets. For someone who's already picked 118 T20 wickets from just 108 games, it doesn't seem that any of it should be beyond the bowler's reach.