There are cars, then there are sports cars, and then there's the supercar. In cricketing lexicon, Andre Russell is the super- sports car at the moment. Name one ground in the ongoing IPL whose distance hasn't been measured by Andre Russell by the length of his sixes.
When he bats, it he unquestionably brings the ultimate joy to the city of joy- his very own Kolkata. Did you hear the thrill in Ian Bishop's voice the other night as Andre Russell was reducing Mumbai bowlers, Hardik in particular, to thin shreds of paper?
Andre Russell, it often seems, can send the ball into the middle of the Arabian sea at Nariman Point having hit it from the depth of his crease at the Wankhede. He's destroyed Hyderabad, punched Punjab, and demolished Delhi. Rajasthan haven't anyways seemed Royal in front of him- have they?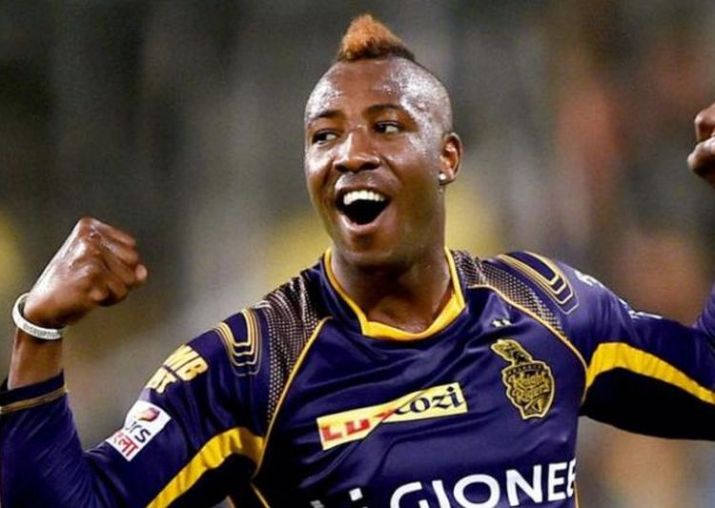 He's nearing on a record 500 IPL runs. He's also taken 12 wickets. And guess what, the IPL 2019 is yet to come to an end. In fact, the Playoffs haven't even begun. But Andre Russell is already akin to that 'most wanted' man who is on every team's target-list.
Set the field; spread the fielders, bring on the best pace or spin attack and nothing that you do seems to be stopping the man who's unleashed carnage.
How do you stop this man? Any clues? Probably the CIA will have to work out some clandestine information and interact covertly with those who are plotting to bring about his downfall.
But on a serious note, imagine once the IPL is over- what will become of Andre Russell. Make no mistake. Andre Russell's job won't be over. He will soon be boarding the flight to England because for some inexplicable reason, he, along with his IPL playmates- Gayle, Pollard (not that he is picked for the world cup anyways), Lewis, Brathwaite, hasn't been picked for the Irish tri-series also featuring Bangladesh.
While one understands the sense that the West Indies selectors have tried to push for here- that why take chances with valuable, experienced players who could come in handy in the world cup- Andre Russell's task is ought to become more crucial than before.
It's not that the Jamaican hasn't played any world cup games before. In fact, for someone whose career has undergone quite a bit of a beating- considering the doping scandal that saw him sit out for the entirety of 2017-18 season(well, almost)- Russell's been a two-time world cup winner.
He was part of the elite hit-squad if one would put it that way that demolished Sri Lanka in WT20s 2013 and England in 2016.
But here's an interesting stat, just that it's hardly referred to.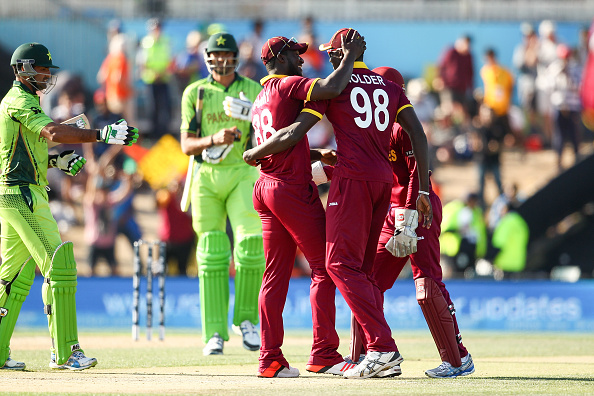 In the ICC World Cup 2015, the right-handed batting all-rounder was right on the money, in both departments of the game. Up first, in the massive win for his West Indies against Pakistan- a margin of 150 runs- Russell starred with the bat, in hitting a 14-ball-42. This knock included 4 sixes and 3 boundaries. He would also capture a game-changing three-for.
Later, in the shock loss to Ireland– how did the West Indies lose that one- where Holder's men lost despite scoring 304- Russell scored a quickfire 27 off 13.
His ODI form is what makes him different. He's got the ability to actually terrorise bowlers, compelling them to deliver the white ball in his zone. The slower ones are also being picked out thesedays. We've seen that with Shane Watson, Deepak Chahar, Hardik Pandya and the rest.
What's most important from a West Indian perspective is that their key all-rounder- one among the troika comprising captain Holder and vice-captain Carlos Brathwaite- is in prime form. His body, bulky albeit muscular that it may be, doesn't discount the key athletic principle that makes him a treat to watch: and that's agility.
When was the last time we saw a batting all-rounder who would blast sixes at will, skittle the three stumps and take blinders in the outfield, often at full-stretched length?
Two things, therefore, come to the mind with Andre Russell. In this off period, a rarity for a top athlete like him- for he's after all, in great demand in international T20 franchise circles- he must hit the nets as often as he can and take care of that body. The rest, one's sure will be taken care of by the crucial game situation when the big biceps and chiseled frame will express unleash on the bowlers. Bring it on, guys! Andre Russell- 998 ODI runs, 4 fifties, a strike rate of 130- is ready.