The recently-concluded Australia versus South Africa Test series is largely being viewed and judged from a single perspective. Of course. Why not, it ought to be asked? After all, there was this unforeseen and utterly unwarranted ball-tampering episode that took the Australians to the side of despair.
But in this ensuing saga, a relatively unknown positive emerged. In case you are wondering if that's about Morne finishing his career on a high a series win, then that's not it. That is certain and a great sight. But it's something else. Involved needlessly in the ball-tampering fiasco was the relatively young career of a talented Aussie- Cameron Bancroft. The evident culprit who applied sandpaper to the ball has been snubbed away and rightly so for 9 months. But the mastermind of the entire plot was David Warner, who even to this moment has refrained from sharing the bit-by-bit revelations surrounding how he gave effect to the plan on the field.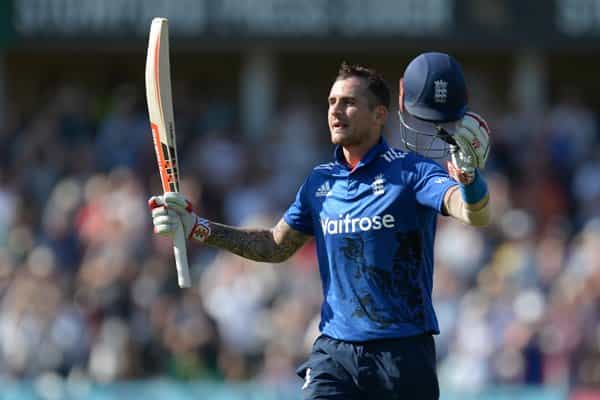 But what we don't realise is that together with Smith, it was David Warner who had also secured an IPL berth, a string of continuation of his past association with Sunrisers Hyderabad outfit. It was to be his opening shot at the famous IPL franchise of T20 cricket wherein the right hander was to have opened the innings, perhaps with Dhawan in tow. Now that it is not going to happen, the onus has shifted to Sunrisers Hyderabad searching for an apt replacement for Warner.
This has ultimately led to the advantage of England's limited overs opener- Alex Hales- who's been signed up. During this last Friday, Alex Hales' phone rang up and his agent informed him about a possible call-up for Sunrisers' Hyderabad. The beneficiary of this Aussie ball-tampering fiasco may well be Alex Hales, who only recently decided to merely focus on white-ball cricket. But it has to be said, the one person who initiated this move was Sunrisers Hyderabad's cricket director, Tom Moody who cast his eyes over to Trent Bridge.
We all know the IPL is starting this Saturday. The Sunrisers Hyderabad are yet to fill in the all-important vacant spot of a batting opener. In the current reflection of Alex Hales' major gain- seemingly a solid materialisation of a dream he had long harboured (that of playing in the IPL)- things have changed fair and square. And so rapidly, it ought to be said.
But that shared, it has to be said that Hales would be making his comeback into T20 cricket this being his first outing for Sunrisers at the back of some lacklustre form. Since March 2017, he hasn't registered a single white ball century. For England, his current ODI averages do not exactly inspire confidence. How could they when his T20 average is 18 and the ODI average is 26?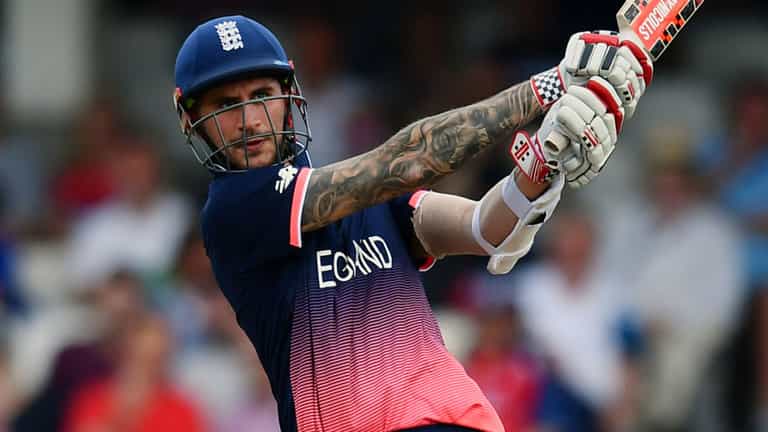 Despite having fronted the IPL challenge in his maiden assignment for Mumbai Indians, Hales has had his struggles against spin. The worse news is with contestants of the class of Chahal, Tahir, Rahul Sharma, Kuldeep Yadav- there's already plenty of challengers who might be wanting to go all out against Hales. Thankfully, Rashid Khan continues to be with Sunrisers therfore Hales will not have to square up against him. But top it up, there's not a great deal of experience that Alex Hales possesses when it comes to playing in Indian conditions.
But despite the evident shortcomings, there's always the unfamiliar turf and trajectory of cricket's briefest format holding the power to change a contest within a couple of nasty blows. Alex Hales, the English ODI opener, is after all, a talented batsman. In the IPL- uncertainty ultimately looms large. One may be struggling in a couple of bad overs but all it might take to break free could be a couple of good, clean strikes.
Therefore, it's not that Hales' world has collapsed ahead of him opening his account in IPL 2018. There's, after all, a lot to play for.