Former Pakistan wicket-keeping batsman Kamran Akmal has offered rich tribute to MS Dhoni but saying something interesting about just what lags in his Pakistani cricket. We all know that talks about Pakistan cricket not having a genuinely competitive leader or say, someone who can simply lead by an example is nothing new and has often been, the ruling order of the day in mainstream media covering sports journalism.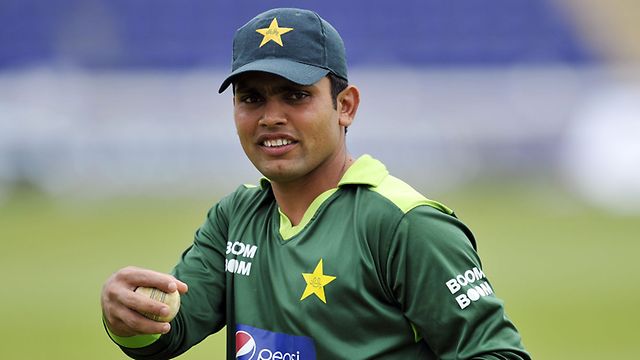 In the last year, to quote an example, a year where Pakistan missed the semi final spot in the men's ODI world cup, held in England, there weren't too many bright things said about the then-captain Sarfraz Ahmed.
In fact, to this day, the constantly revisited image of Sarfraz Ahmed found yawning in a contest is used as a dominant theme of internet memes. That the team on the tour were busy hogging junk food instead of focusing on the next important world cup game also found a hot spot in cricketing discussion with several disenchanted Pakistani fans ruing such casual attitude of their national stars.
And when some member of the current team does not behave in that manner, then there are always vile instances like the match fixing or spot fixing instances that destroy all that's good about Pakistan cricket and let's not forget, it's still one of the most abundantly rich nations in the sport where pure talent is concerned.
Of late, regions like the West Indies might not have been in the news for producing tremendous albeit raw cricketing talent but none can deny that Pakistan are running dry in this department.
Against that background, Kamran Akmal had a few observations related to the former cricketer- weird as it sounds calling him that for one is just not used to it at all- MS Dhoni. He used Dhoni's prime example to explain just what is missing in his country's cricket and what might be done or could happen if the nature of the most loved sport in his country can be taken to further heights or the right track.
We all know MS Dhoni's cool and calculative approach to the game. We are aware of his being an incisive cricketing brain; the man who even though kept silent and seemed unflustered at all times but could work some magic, every now and again, from behind the stumps.
Dhoni's batting found several countless fans around the world but that wasn't the only thing about his game. He was a fearless leader who never lost his wits under duress or pressure. Maybe, that may have had something to do with Pakistan keeper Kamran Akmal's close observations about his example.
Also Read: PM Modi Writes A Touching Message To MSD! What Was In It? Find out.
So where's what the 38-year-old shared using MS Dhoni's example:
Nowadays, you see that they are playing for their own positions, to secure their spots and they have no concern whether the team wins or not. Such things are harmful to any country's team. I wish such captains come to Pakistan as well. It is a request to the current captain that unless they win and their own performance is not world-class, the way Dhoni has done, we will not be able to go up."
But that is not all. The right-handed batsman would also elaborate further and state, "Such captains are very much required. We have seen Inzi bhai and Younis bhai, how they have carried the team along. MS Dhoni was destined to play for India and he did well for his nation. He is a great example in front of us. He has not only played cricket but built a team as well and taken the Indian in an upward direction. Such mentality should also be there in our captain."