If you are a cricket writer functioning on SEO, then probably the words Ajinkya Rahane Hampshire would be your thing. But that told, it's not really any writers' fault that the above seems the thing viable to say about Ajinkya Rahane at this point.
The Mumbai-born batsman who's not really been in the finest of forms in life, as seen in the ongoing edition of the Indian Premier League might consider himself fortunate at being signed by Hampshire, among the most renowned English counties.
Yes, you read that right.
The mild-mannered cricketer from India, about to turn 30 in another couple of month's time has been signed up by one of the leading cricket counties of the game.
Hampshire made their decision regarding the current vice-captain of the Indian cricket team and as seen until a few hours ago, the former captain of the Rajasthan Royals basis the unavailability of South African cricketer Aiden Markram.
A batsman tipped to be a future leader for the Proteas, Aiden Markram is all set to join the Proteas camp for the preparation of the upcoming ICC 2019 World Cup. This is right after the completion of the Royal London One Day Cup Tournament.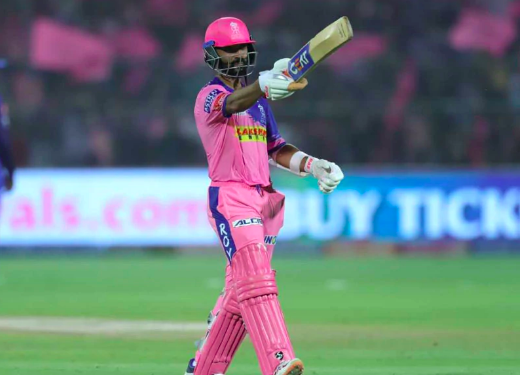 But does that also mean that Ajinkya Rahane shall consider himself a tad bit lucky at having been picked, especially given the fact that his recent batting form hasn't been all that great?
Well, in case you are wondering why, then here's the thing worth remembering.
In the ongoing edition of the IPL, now in its 12th edition, Rahane has, with the exception of that brilliant century against the Delhi Capitals in Jaipur, registered modest scores such as – 34, 12, 26, 37, 14, and 5, from the previous six innings.
Additionally, a mere look at the mild-mannered batsman would suggest that Rahane hasn't really gotten going where both the timing of the ball is concerned and the relative confidence that he seems to be bringing onto the middle.
But make no mistake, the red ball cricket is where the dependable batsman excels.
Furthermore, a record of nearly 3500 runs and 9 centuries suggests an ability to get into the skin of the bowler and convert starts into runs. Moreover, that his record book suggests 17 fifties and an average of nearly 41 augurs well for a batsman who's clearly at the peak of his fitness and age if not form necessarily.
Noted Cricket content site Cricbuzz shared the following in regards to Ajinkya Rahane's Hampshire move:
"I am excited to be the first Indian to play for Hampshire, a county which has a glowing reputation," Rahane said. "I hope to score runs and win as a team and would like to thank BCCI for allowing me to play."