Ajay Jadeja, the name still gives me butterflies as he was my first ever crush. As a kid, I never knew much about the game cricket, but whenever he played cricket I sat in front of the television, my eyes glued to the screen just to watch him play.  Ajay Jadeja was one of the few cricketers who could have won any girl's heart, he was charming, stylish, effervescent and had the most hypnotizing smile ever.
That were just the characteristics of his personality but above all these things he was a brilliant cricketer, Ajay Jadeja was famous for hitting hard on the field in the late 1990s. The cricketer was an all-rounder, scoring batsmen, an above average bowler and had excellent fielding prowess.
Although, his name was involved in match-fixing which overshadowed Ajay Jadeja's career I will always remember him for handsome looks and explosive performances on the cricketing field.
Ajay Jadeja Facts
 Here Are Some Facts About Ajay Jadeja That Will Make You Remember How Amazing He Made Our 90s.
1. Born In Royalty
Ajay Jadeja was born on 1st of February 1971, in Jamnagar in Gujarat to a Nawanagar Royal family. His family is linked to K. S. Ranjitsinhji and K. S. Duleepsinhji after whom the Ranji Trophy and Duleep Trophy are named. Born in a family with such rich cricket history, it was no surprise that he chose cricket as his career.
2. Test Debut
In November 1992, Jadeja made his test debut against South Africa in the 1st test at Durban. He stepped-in as an opener with Ravi Shashtri, though the newbie found it unmanageable to score and perished at 3. He didn't get another chance to score as the 4th Day of the Test Match was washed out without a ball being bowled.
3. ODI Debut
Jadeja made his ODI debut in the 9th Match of the Benson & Hedges World Cup in Australia. Just like his test debut, he was unable to score, his innings was disrupted by rain. He was one of the few cricketers whose test and ODI debuts were ruined as the rain played a spoilsport there.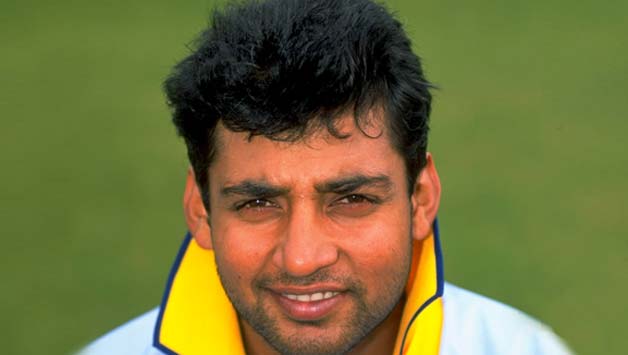 4. The Glory Of 1996 World Cup!
Ajay Jadeja's cameo in 1996 world Cup was possibly one of the best moments ever. He was playing in front of full house at Bengaluru stadium against Pakistan and blasted 45 runs off 25 deliveries. It was one of India's thrashing closings as the team reached 287 in 50 overs. His innings held many shots but his shots against Waqar Younis were merciless. Younis was considered to be one of the greatest Pakistani bowlers at the time and Jadeja hit him hard enough to gain all eyes of appreciation.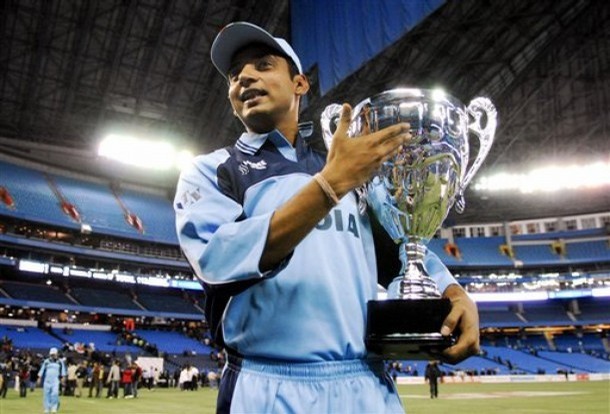 5. The Captain Of ODI
While Indian cricket team is flying high under the captaincy of former Captain Mahendra Singh Dhoni and Skipper Virat Kohli, most people don't know that Jadeja was the captain of Indian Team for 13 ODIs and out of those 13 matches, India won 8.
6. End Of First Class Batting!
Ajay Jadeja bid goodbye to first-class batting when he played his last first-class match at the age of 42 against Vidarbha. The cricketer was the Captain of Haryana and scored 33 runs in his first innings and 7 runs in the second one, his team lost to Vidarbha by 8 wickets in Nagpur.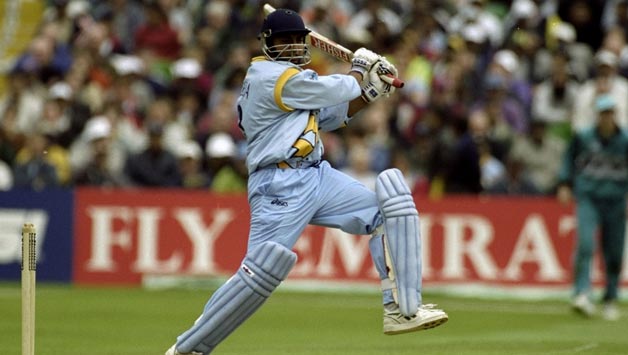 7. Ticket To Bollywood
Jadeja was already very popular among girls and after retiring from cricket he entered Bollywood. He made his debut in 2003, alongside Sunny Deol and Suniel Shetty in 'Khel'. He also acted in 'Pal Pal Dil Ke Ssaat' in 2009 but later he went AWOL from the Big screen. Though he did appear in the first season of dance show Jhalak Dikhhla Jaa and reality show Comedy Circus but we didn't get to see a lot of him till he did a cameo in Kai Po Che (2013).
8. Links With Match Fixing
The match-fixing scandal against South Africa was the black mark which not only put an end on his cricketing career but also hurt his image in the cricketing world. He was brilliant at the game but still, his name is best remembered for match-fixing incident. That scandal along with the downfall of Jadeja saw the destruction of then Indian skipper, Mohammad Azharuddin. Jadeja was banned for five years, however, the ban was later quashed by the Delhi High Court on 27 January 2003 and his domestic and international status was restored.
9. The Above Average Bowler
While people loved him for his blistering finishing innings as a batsman, he was quite a bowler too. His best bowling moment was when he picked up three wickets in an over against England in Sharjah. For a cricketer who was famous for his batting skills, this achievement earned him many praises.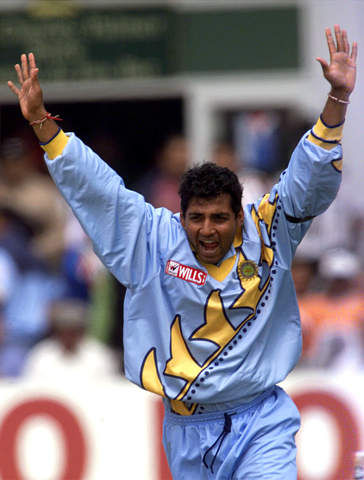 10. Coaching and commentary
After match-fixing scandal, retirement and Bollywood journey, he found his way back to cricket. He had been the coach of Delhi in June 2015 for few months. He became a full-time commentator in Indian Premier League that played most part in his career as a commentator.
It doesn't make a difference if you have watched him play on the field or not, these facts about Ajay Jadeja are screaming of his life as a cricketer. He will always be my first sports person crush.
Follow us on Facebook, Twitter and Instagram for more updates. Don't forget to like and share. Do tell us your views in the comment box below.
1 Feb 2017
Avni S. Singh