Adam Gilchrist. This isn't merely any name. It is the cricketing equivalent of a long term asset. It stands for the celebration of a team-sport, over and above that of individual achievements.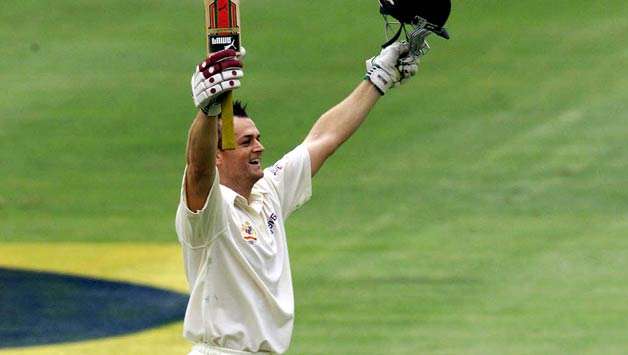 A mere reference to Gilchrist is akin to the gentleman's game pointing very gracefully to an out and out gentleman himself.
Gilchrist personified pure competence and without a doubt- skill and dexterity with glove-work. Not since Gilly have we seen a more destructive modern day batsman who could push bowlers into oblivion having jumped and dived all day behind the stumps.
Don't you think?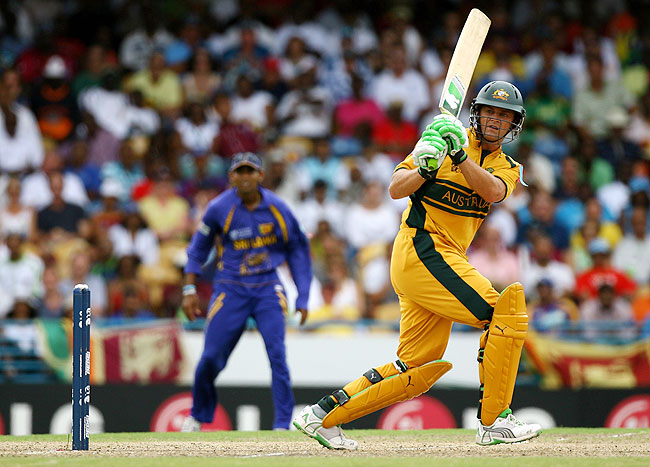 One wonders how did he muster enough strength to do it all- gather 379 catches in Tests, 417 in ODIs, strike 33 hundreds in all, pummel 15000 international runs and yet, play the game in an awe-inspiring spirit- always with a smile, never sporting a grin.
You don't overlook names like Gilchrist, you accumulate them to anoint an all-time great enlistment. The contemporary fan often in recounting 'biggies' of the sport restricts his imagination when it comes to wicket-keeping batsmen.
Jeffery Dojoun is admired for his commitment to West Indian cricket. Sri Lanka's master stroke-maker Sangakkara is picked for styling so many fancy innings. Gilchrist, one thinks, should make it to any dream team, regardless of format, for conducting himself with class, commitment and dignity.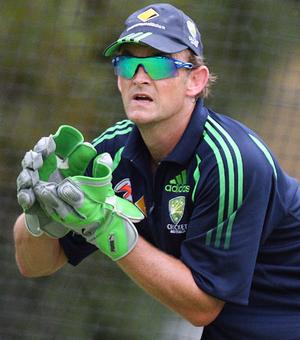 Mind you, often the units the New South Wales batsman featured in were a mix of hostile men, driven to tether opponents with mind games and lip-service. But Adam Gilchrist, scorer of nearly 10,000 ODI runs and striker of 100 sixes in Test cricket, preferred to offer a smile when sledged and gathered his arms in admiration; in saluting great knocks by the greats he featured against- Sachin, Lara, Kallis, Cook, Strauss, Younis Khan, Chanderpaul.
Even as he went from being a breezy 27-year-old youth who made headlines for his gritty 81 in his Test debut at the Gabba to striking that enigmatic 111 at Bangalore- a knock where he cracked 14 boundaries at a 106 to compiling a mighty gathering of 934 runs in 2007, just an year prior to retiring- Gilchrist was grace and power in cricket's purest form.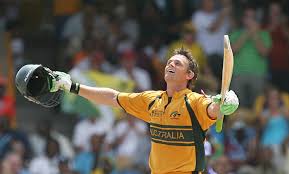 As one of cricket's most loved and dearly admired cricketer turns 46, the mind is compelled to ask play the rewind button and witness the enthralling spectacle wherein Gilchrist debuted.
Do you remember The Gabba, November 1999? How easy would it have been for a practically inexperienced bloke to counter the fastest and arguably the most menacing pacer of his generation? In showing Shoaib Akhtar the way to the cover boundary, on one occasion to one too many, Gilchrist also subdued the finesse of Wasim Akram.
But he would soon better his match-winning fifty at Brisbane by striking perhaps the most well-compiled of his Test hundreds; that emphatic, triumphant unbeaten 149. He was then, the brat Pakistan dreading bowling to at Hobart.
Soon, a common feature among a band of champion cricketers- McGrath, Warne, Ponting, Hayden- would be Adam Gilchrist- a spartan ready to attack- focusing on the bat and the glove as his weapons of choice, preferring to dodge verbal volley's.
But one of Gilchrist's most insane demonstrations of that no-holds-barred style of batting came in his latter years; in a memorable final encounter at the West Indies. During the ICC Cricket World Cup, 2015.
As Australia locked horns with Sri Lanka, soon, within an over, it appeared as though the Lankans had caught the wrong end of the stick as Gilchrist began punishing Fernando, Murali and others. It almost didn't matter to him that he had Hayden for company at the other end. As Sri Lanka stared at a vaunted Aussie score of 281 in a rain-affected 38 over game, Gilchrist's 149 seemed to evoke vertigo- seeming to be one of the harshest climbs that Lankan batsmen had come up against.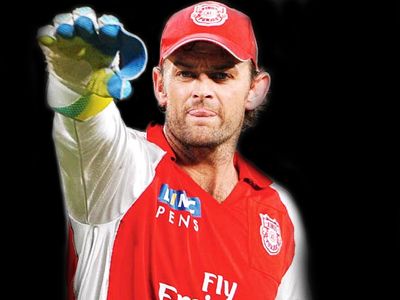 But one wonders, when have opening batsmen mattered to Gilly? For someone who's opened with both Hayden and Langer as well as grown accustomed to teaming alongside Mark Waugh in bullying the likes of a Pollock-Donald-Dillon-Walsh-Ambrose attack- batting spelt magic and the art of competing produced perhaps the game's most gratifying feeling.
Modern cricket has seen no dearth in sweltering world records. But there've been only a few who have managed to inspire both those who played against them and those that followed. From being one of Michael Clarke, Shane Watson's favourite cricketers to being someone who India's MS Dhoni idolised, Gilchrist has kept giving back to the sport that made him a head-line material.
But what essentially scripted Gillie's greatness was a facet so unique, so distinct and hitherto less seen among modern-age competitors that it carries far more weightage when appropriating Gilchrist his right place amongst the greats than any of his towering hits at Jo'burg, Mumbai, Jamaica or Basin Reserve. In 2008, even as he was fit as a fiddle and producing thundering strokes from the meat of his blade, Gilchrist decided to walk away.
It was all too sudden; a sight only those who rebuked his powerful punches through the off and hammering on the deep mid wicket region would've enjoyed. In opting to bow out at his peak instead of stopping further down to collect meaningless individual records, a site fans know cricketers often cling to, Gilchrist created a void where he was dearly missed and longed for.
Shouldn't he be celebrated for playing the game gracefully, sans shenanigans instead of being remembered only for plundering heaps of runs against world-class opponents?