There are a number of Adam Gilchrist records that pay homage to his legend, how many of them do you know?
Just like the way it was during his active years, Adam Gilchrist, even today, is a name that commands respect. Some regard him as a great entertainer while others respect his achievements coming during the peak of Australian invincibility. Adam Gilchrist was more than just an attacking batsman; he was a gentleman.
At a time where Glenn McGrath, Jason Gillespie, Shane Warne, Matt Hayden essayed brute physicality and immense power, Gilchrist, calm and refined, was likeable in his own special ways.
He used to give Australia flying starts. He came down the order in Tests to forge epic battles with a Donald, Shoaib, Kallis and Walsh.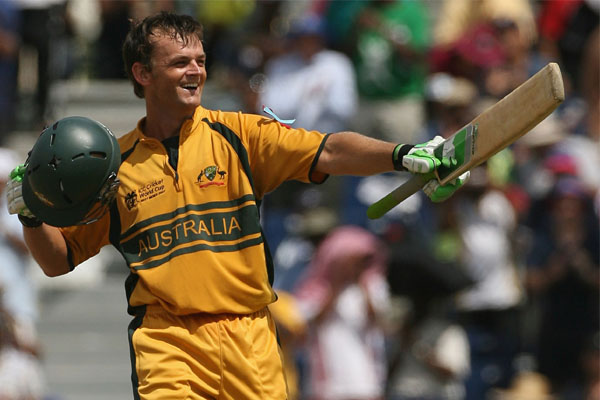 To this day, fans, regardless of being in Australia or India, remember the famous opening partnerships that Gilchrist formed, at times with Mark Waugh- during the initial part of his career- and on other occasions with Mathew Hayden- in the latter half of his career.
Gilchrist didn't spit venom of batsmen batting in front of him. He didn't have needless verbatim to offer. He walked off when he knew he had knicked it or when he was aware that he was plumb LBW.
Even before the umpires would move or care to raise the finger, he would be gone. He did that in the semi-final stage of a key world cup. He did that, time and again, during the famous Carlon and United series ODI contests of the nineties and early 2000s. His opponents held him in fine regard. His teammates were proud of him.
He didn't need to demonstrate through his notorious aggression with the bat that he was on form. Often, merely saying, "bowling Shane!"
His feats are worthy of perhaps the same respect attributed to a Lara, Kallis, Sanga, Sachin, if not more.
So what are those great Adam Gilchrist records that hold the 47-year-old in high value and much respect from all corners of the sport?
Most IPL Hundreds by an Australian wicketkeeper
It's a shame that T20s weren't played during Gilchrist's active Australian career. Only when he was at the fading end of his career did Adam Gilchrist come across the phrase T20s, that too, in the form of the IPL, whose inaugural season began with Gilchrist already in his retirement.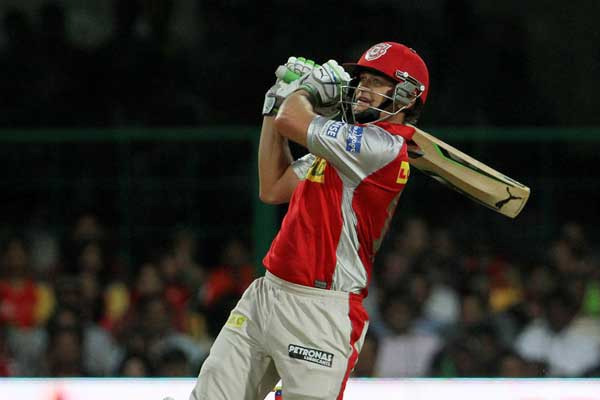 But ever desirous of the need to challenge himself, Gilchrist was ready for the IPL challenge, playing first for Deccan Chargers and later, King's XI Punjab.
To this day, Adam Gilchrist holds the record for striking 2 IPL hundreds, the most for an Australian wicket-keeper. He scored knocks of 109 not out against Mumbai Indians (for Deccan Chargers) and 106 for King's XI Punjab against Royal Challengers Bangalore.
Most hundreds by an Australian wicketkeeper against Sri Lanka: Adam Gilchrist records
This one is among the finest Adam Gilchrist records of all time.
Do you know just how many hundreds id Gilchrist score against Sri Lanka in ODIs? Of his 16 ODI hundreds, 6 came against Sri Lanka with Gilly bashing the likes of Murali, Vaas, Wickramasinghe, Fernando among others.
In fact, where ODI performances stand, then it's worthwhile to mention that Gilchrist struck 1511 runs from 30 innings against Sri Lanka.
A century of sixes in Test Cricket
The batsmen tanking a bowler for a six is inarguably the finest sight in the sport for the fan.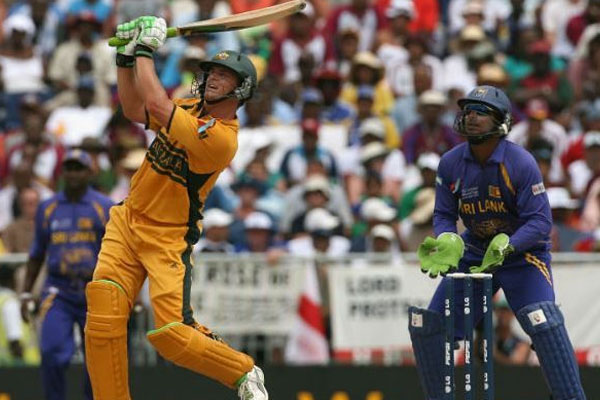 Just that, when Adam Gilchrist took on the bowlers, holding them to ransom, sending them over the ropes, it was anything but a pretty sight.
Adam Gilchrist holds the record for striking 100 sixes in Test cricket. This is 2 more than Gayle of West Indies and 3 more than Jacques Kallis.
The holder of the fourth-fastest Test hundred: Adam Gilchrist records
Ranking among the finest Adam Gilchrist records, the feat of scoring Test cricket's fourth-fastest hundred is still widely respected. Over a decade ago, precisely in 2006, Adam Gilchrist struck a rampant 57-ball-100 against England. This record was created on December 16, 2006, and still stands as the fourth-fastest Test century ever.
Most dismissals as a wicket-keeper in a single World Cup
Back in 2003, during Australia's famous world-cup winning campaign in England, Adam Gilchrist affected a fantastic 21 dismissals, the most by a keeper ever.