The last that one saw Abhinav Mukund bat at the international level was back in 2017. It was against Sri Lanka, at Galle. India won that match under Kohli's captaincy. A tall, uncomplicated opening batsman made a career-best 81. That was to be his last Test match. No, Abhinav Mukund hasn't retired. It's just that he's not been played since. The first that he played was back in 2011. He debuted against the West Indies with Chanderpaul, Darren Bravo, Sarwan, Adrian Barath. The young debutant made a personal best of 25. He played his first ball in Test cricket under Dhoni's captaincy. Since then, he's only been able to feature in 6 games for India in the longest format.
Back then, Abhinav Mukund was just 21, a year younger to today's Rishabh Pant, a year older- then- to the young Prithvi Shaw.
But none know whether Mukund would be back in India colors soon. Things have changed. For example, the once-practiced chop-and-change policy of the side. It was only done to try out youngsters and afford different talents a chance. What hasn't changed, though, is Abhinav Mukund's penchant at scoring lots of runs, a feat underlined by his rather exasperating but memorable achievement that is currently trending.
A few hours ago, 30-year-old Madras-born Abhinav Mukund crossed 10,000 runs in the first-class game. No easy achievement, right? Well, for certain! Abhinav Mukund himself confessed, "getting to 100 Ranji games or going past 10,000 runs in first-class cricket doesn't happen overnight."
Surely, he can be trusted for that. Because in a sport where just being selected isn't "everything done right" but merely the "start," one doesn't quite know what all it takes to stand one's ground.
On Feb 3, 2020, Abhinav Mukund was closing in on a close landmark. He was just 34 runs away from reaching 10,000 first-class runs. A day later, he's among the very few batsmen in the country to have gone past 10,000 first-class runs.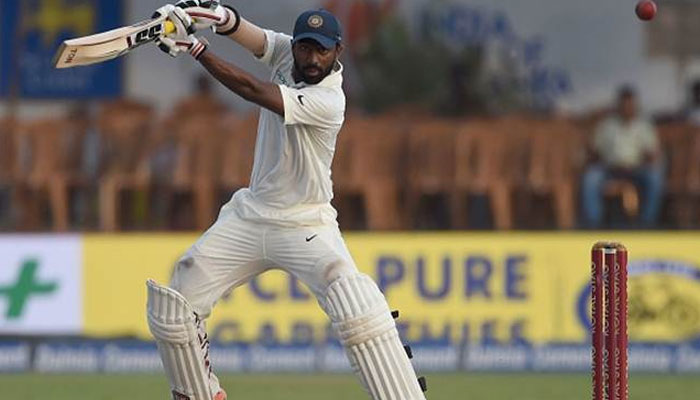 But it must be said, that the great achievement also came amid a very special moment for the batsman, one who's as mild-mannered as he is frank in his interaction. As we had shared, something's don't change at all.
When Mukund went past 10,000 runs, a feat that deserves to be celebrated perhaps just as much as the Under-19 youngsters on reaching the 2020 Under-19 World Cup finals he was playing in his 100th Ranji Match.
At a time where cricket often befriends moments of instant gratification- with all due regards- what is T 10- it must be shared that Abhinav Mukund's feat is worthy of respect.
In a recent chat with ESPNCRICINFO, the man who's scored 30 hundreds and 36 fifties in First-Class level (including a highest score of 300 not out) reflected on a long career that, at 30, is still going strong:
To be honest, every season has been a challenge. As years go by, there's a lot of life into you as well. From 17 years old you're just playing cricket, then by 21-22 you're thinking how you're probably going to be playing for your country. And you think why you're not playing for the country. I think that's a journey in itself. And I'm glad I've been aware of my journey – where life has taken me in this 13th year as a first-class cricketer. It makes a lot of sense for me to say that this has been something that has evolved through a process. It has not come easy, no doubt, but I've thoroughly enjoyed doing what I do. That's definitely something I'm really grateful for.
That shared, what also makes for interesting reading is the fact that the scorer of a plethora of runs confesses having faced some very difficult bowlers in- Bhuvneshwar Kumar, Vinay Kumar, and Pankaj Singh.