It is safe to say that AB de Villiers is one of the most decorated Cricketer in the World right now and from having the temperament of playing in the longest format, to giving bowlers a run for their money in the limited overs game, he is one the best handle bearers, as well.
But that's not it, be it his quickness on the field or the approach to lead South Africa to several victories, as a skipper, AB de Villiers has to be the Most prolific cricketer to ever feature in the sport as well all know how great he is with the bat and also a brilliant wicket keeper.
As far as his captaincy is concerned, AB de Villiers has led South Africa in 103 ODIs since 2012, having a win percentage of 60.10% under his belt. While he led South Africa to the semifinal in the World Cup 2015, a group-stage exit in the 2017 Champions Trophy led to doubts over his future as the skipper of the ODI side.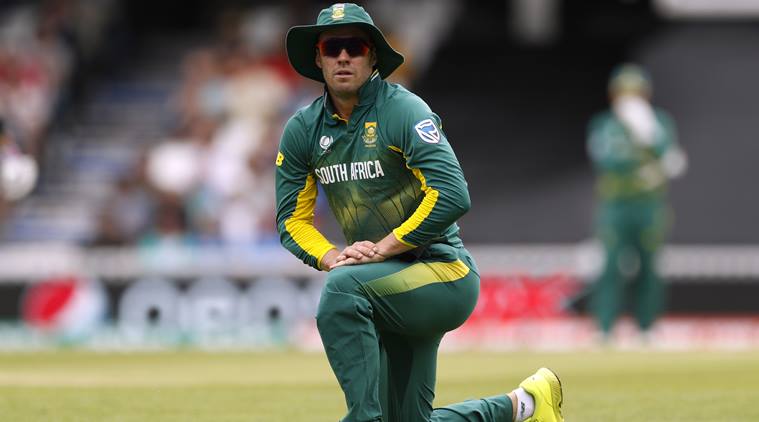 And now, AB de Villiers has stepped down from the position and have also announced his availability for all the three formats from mid-October. Which also means that the player will play in upcoming Tests for his side and this comes as a relief to the South African fans as they have seen the team struggle in the longest format in recent times. During its last tour to England, South Africa witnessed a 1-3 loss in a four-Test series.
Here Is What He Said While Announcing His Retirement
Looking forward to a great summer #ProteaFire pic.twitter.com/yojybIrvjZ

— AB de Villiers (@ABdeVilliers17) August 23, 2017
AB de Villiers has played 106 Tests so far, racking up 8074 runs at an average of 50.46, his unbeaten knock of 278 in November 2010 against Pakistan in Abu Dhabi being his personal highest score in the format. Along with that, AB de Villiers has 21 centuries as well as 39 fifties in Tests.
After featuring in 96 Test matches without missing a single one since his debut in Bloemfontein in February 2005, against England, a troublesome elbow injury saw him miss out a number of Tests in recent months.
But he is back and the player is looking to cover up the time lost, and we expect him to do so with a thunder, which most likely will be the case as AB de Villiers has been shattering almost every Cricket record coming into his way, especially in limited overs Cricket.
Here is the list of Records held by AB de Villiers That Make Him The Most Prolific Cricket Ever.
Fastest half-century (off 16 balls) as well as century (off 31 balls) in ODIs.
Fastest 150 in an ODIs, (off 64 balls).
AB de Villiers is the second fastest in the world to reach 8000 runs in ODIs.
He is also the fastest player to reach 9000 runs in ODIs (205 innings) and he took only 9005 deliveries to reach the milestone, which the quickest of all, as well.
AB de Villiers holds the record for most sixes (16) in an ODI (tied with Rohit Sharma as well as Chris Gayle). He also holds the record for most sixes (37) in the Cricket World Cup (again tied with Chris Gayle).
AB de Villiers played 78 Test innings without registering a duck, the most by any player. He also holds the record of most test runs (2958) made by any batsman before being dismissed for a duck.
All the 24 ODI centuries registered by AB de Villiers have been scored at a strike rate of more than 100.
AB de Villiers, with Jack Russell, holds the joint record for the most number of dismissals by a wicketkeeper in a test match(11).
Apart from Tatenda Taibu and MS Dhoni, AB de Villiers is the only third player with a run, catch, wicket and stumping on his name.
Now, AB de Villiers has all the more reasons to extend his record tally as he will be focusing on his performance and with the 2019 World Cup coming up, we expect him to force us to edit this tally.
We hope we do!!
24 August 2017
Rohan Jaitly