The AB de Villiers magic is one you simply cannot get enough of. There are cricketers you like, then there are some you love, but importantly also a few who you cannot imagine the gentleman's game without. Perhaps it is only fair to say that AB de Villiers rises- not falls- in this latter league.
In a sport that is about wins and losses and ultimately, about a great deal of number crunching, it's rare to see someone rise above everyday math. AB de Villiers- whatever he does, wherever he goes, ensures that, that magic he brought to the game as a genuine spark of the Proteas fire, and still does- continues unsullied.
And that is why it hardly comes across as a surprise even if the news, breaking that it may be, is riddled in AB de Villiers fanfare. Well, fact is that the stunning batsman has bagged a salary of no fewer than 100 crores in the IPL. Yes, you read that right. Who cares about the number of zeroes in this figure- isn't it? It's AB de Villiers after all.
That being said, the simplest of questions, rather a pretty straightforward one is why has AB, as the legend is famously called, offered that big a sum? Surely, he's the greatest batsman alongside a Chris Gayle to have embraced the Indian Premier League- isn't it?
When one thinks of the famous franchise-based T20 league that today has become a headline material in world cricket, you think of AB De Villiers and the likes of legendary talents from around the world.
You think of towering shots on both sides of the wicket and the phenomenal ease with which even lofty totals are chased down with the effort it takes a lion to swat aside a hare from its path. Isn't it?
The big sixes, the agility with which AB approaches his fielding, in addition to his batting, and above that- the world-class match-winning displays that have made the league what it truly is- a marvel of T20 cricket.
And all of the above is going to remain with the famous Royal Challengers Bangalore squad.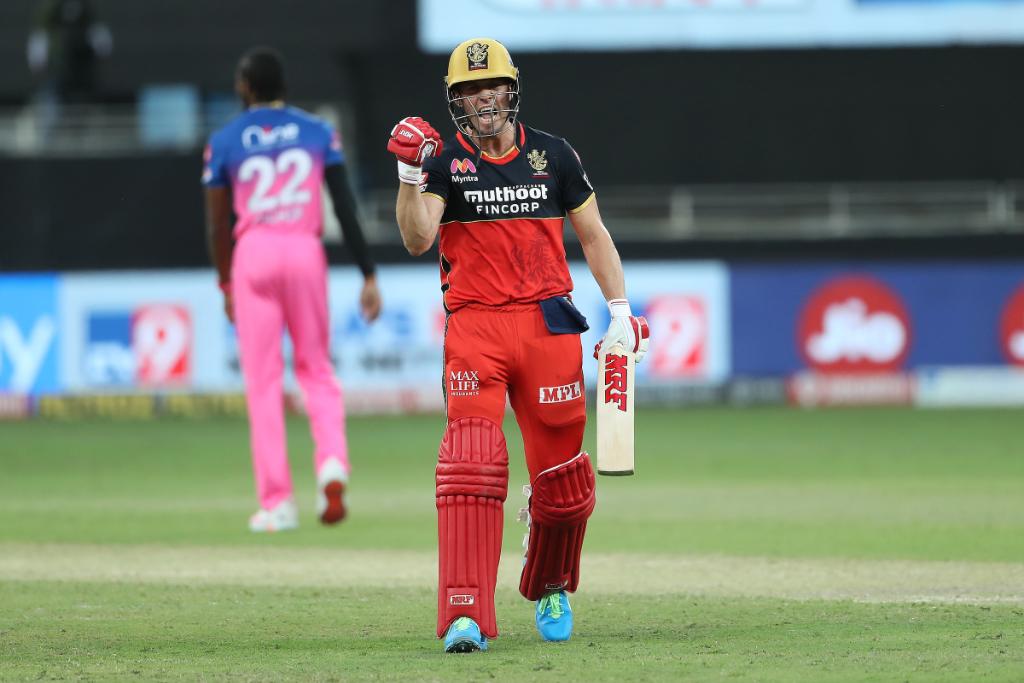 Did you finally get the clue on AB De Villiers and that majestic salary figure now?
So fact is that in order to ensure that the famous right-hander, the man who is in touching distance of notching up 5,000 IPL runs, stays with the RCB and doesn't go anywhere, has the franchise offered the sky rocketing salary figure.
Now in being offered a salary as high as 100 crores, the man for whom breaking new records all the time is pretty much the norm, has, as a matter of fact, made a new one.
This time, the fact is that in being offered a sum that would make any young up and coming talent look at AB de Villiers with even more awe (than before), the South African has become the first foreign player in an IPL franchise to draw the lofty sum.
Another day, another feat for one of the world's most loved batsmen of all time then, won't you agree!
Also Read: Dear Ajinkya Rahane- You Deserve All Our Respect! Here's Why!
Who knows what might the Virat Kohli and Ab de Villiers show put up this year. As it is, we aren't that far away from hopefully, yet another fascinating edition of the IPL. Though, moving further- can the RCB finally pick up a maiden title crown, will still form the most poignant question. AB, shall we do it then this time, sir?