T20 World Cup 2016 is starting from 8th of March and India is enthralling with the excitement of the World Cup. All the fun, the adrenaline rush, the hooting, and cheering will be riding in the air and every Indian cricket fan will pray for just one thing – India's win. Indian team is setting their motion towards winning the trophy and they are gearing up hard for the game. You can judge that by India's outstanding T20 form on the field. With every win Indian team is getting stronger and focused, they have won T20 series against Australia (3-0), T20 series against Sri Lanka (2-1) and now, if they won the Asia Cup T20, it will be a hat-trick win of T20 series.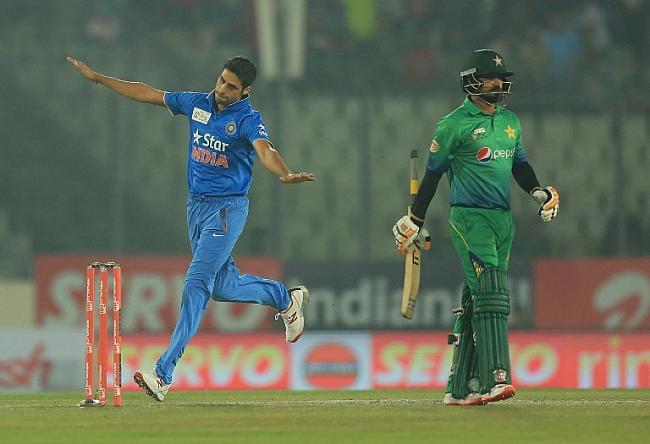 In 2014, India lost the title but with their new improved form they will be playing their first match of T20 World Cup 2016 against New Zealand on 11 March. T20 World Cup was started in 2007 and India lifted the first ever trophy of T20 World Cup, we cannot forget the proud moment and the amazing innings India played in that World Cup.
Let's take the road down to India's journey through the 2007 World Cup and we start with the first game played between India and Pakistan.
The game was played on September 14, 2007, at Kingsmead, Durban. Indian players were showering the runs throughout the match. India made a total of 141 runs with the loss of 9 wickets, Robin Uthappa scored 50 runs off 39 balls, he smashed 4 boundaries and two sixes. Captain cool MS Dhoni stroked 33 runs off 31 balls, including one six and 3 boundaries.
On the other hand, Pakistan was no less; with an amazing competing spirit, they played really well scoring 141 runs with the loss of 7 wickets. The captain Misbah-Ul-Haq scored 53 runs off 35 balls, he smashed one six and 7 boundaries. Salman Butt made a total of 17 runs off 25 balls which include 2 boundaries.
As result match was tied and the Indian Captain M.S. Dhoni made the best move, he opted for the bowl out option, which after that match ended. In a bowl out both the teams are given five chances to strike the wicket and whoever strike the most, wins the game.
In that game, India won the bowl-out as our players hit three wickets consecutively.
Watch The "Bowl Out" Video Here:
https://www.dailymotion.com/video/x32fumj_india-3-pakistan-0-ball-out_sport
( Video Source: https://www.dailymotion.com/brokercalamitous)
Sehwag, Harbhajan and Uttapa, all three of them hit the wickets and India won. We will be publishing the next game highlights and thrill tomorrow. Stay connected as we take a walk to the glorifying victory of India T20 World Cup 2007.
Follow us on Facebook, Twitter and Instagram for more updates. Don't forget to like and share. Do tell us your views in the comment box below.
4 March, 2016
Avni S. Singh