Don't know how the rabble-rousers or fanboys would take it but it was a bit upsetting that India weren't able to crush Australia in the final Test of the series. Maybe, it was meant to be that way.
But someone somewhere was right in attributing the word 'god' to the concept of weather.
By now, half a million miles beyond the moon the word is out. The tourists have emerged as the better of the two forces in India v Australia 2018-19 series. With the T20s ending in dead rubber- well- it's something like that, isn't it, when a T20 doesn't yield a series result, it was about time that the Tests provided some reward for both the players' and audiences' passion and patience.
And so it came.
But interestingly, in what might have seemed to the blameless optimists- for whom a draw was conceivable- the outcome was anything but that.
Tough to state, therefore, for both Australians contesting in the game as well as the optimists, as to what lessons they'd draw from a series where the only positive apart from the usually exceptional Nathan Lyon was the Australian tail-enders' effort.
At one point in time, it did appear that India were up against a dogged Australian batting order, one where capable batsmen in Aaron Finch, Shaun Marsh, Usman Khwaja left the task of scoring conveniently in the hands of their bowlers.
In that regard, that the tourists rocked up the cradle Down Under in India v Australia 2018-19 series was a bit of a kill-joy. This was in the sense that while Indian bowlers proved that the Australian batting was, time and again, with the possible exception of gritty but sporadic fifties, spineless, the mega-assault on Australia- who knows, could be the next time around- would be to beat the side having Warner and Smith in it.
On the other hand, it was exciting that India won without having KL Rahul contribute as much as he would've liked, the tattoos offering more public visibility than any application of solid technique while other batsmen like Rahane were, a bit underwhelming.
But above everything, what made the relatively easily-clinched 2-1 triumph memorable from an Indian perspective was the totality of the playing eleven's effort.
While there were a few disappointments and perhaps self-described critics can offer invaluable accounts of those instantly, here are the 5 things we learned as the visitors held the upper hand during India v Australia 2018-19 series.
A possible rock at the top order in Mayank Aggar'Wal'l
To this day, why wasn't Mayank Agarwal played in England, in 2018, is a subject of mystery?
To this day, why, this energetic right-hander wasn't made to debut earlier is a subject more deserving of an immediate inquiry than the that of Bermuda Triangle.
Did the selectors not approve of his selfies on Instagram- otherwise, there's no reason why Agarwal shouldn't have been drafted in much earlier- especially having struck 20 centuries, including List-A and First-class appearances.
Finally, that Mayank, was made to play, he made the most of it. In the 3 innings that he batted, he never scored under 42 and collected 2 fifties, including the best score of 77, in the Sydney Test.
Interestingly, Mayank's fine Test debut also leaves a question for selectors ahead for, with all due respect, they've left some room for criticism considering the lack of cricket Karun Nair's been made to play. Will familiar treatment happen to Mayank? God, no!
Rishabh Pant's form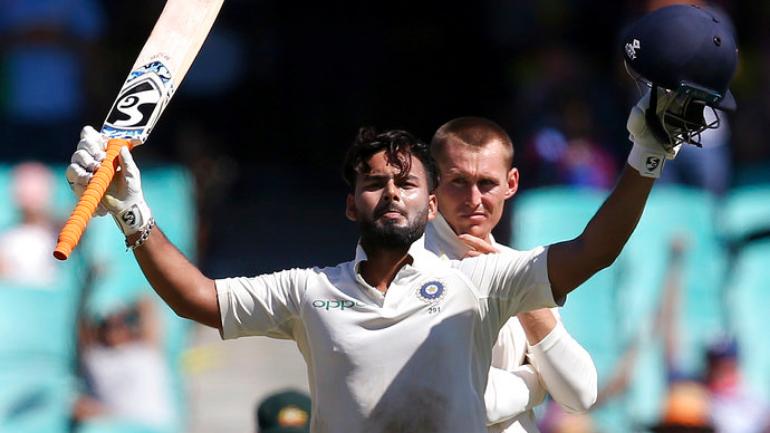 Pant found national attention for his six-hitting, big-striking 2018 IPL exploits. And while he also made news for playing babysitter to Tim Paine's kids, and thankfully didn't drop them nor ever showed for a second, glimpses of shoddy glovework, the left-hander impressed inside the cricket ground.
Back in 2018, trenchant criticisms were leveled against those who didn't pick him much earlier and waited for England.
There, we saw shades of what was to come. Then, finally, in Australia, that he struck a fantastic Test hundred- that unbeaten 159 at Sydney- goes on to assure one of the promises Pant holds.
Having said that, the ability to hold out in the deep, offering catching practice should ideally result in lowering Pant's Insta followers. And while that is not going to happen anytime soon, it appears, he and Shimron Hetmyer of the West Indies will compete fiercely for being a bit too aggressive for their own good in 2019.
Can both lose the contest?
Jasprit B'oom'rah
Not a bowler whose action you can absolutely and accurately understand. Because for that, one might have to be Virat Kohli and bat against the right-armer, the possibilities of which are highly unlikely since Kohli has chosen India to score for- thank god, for that!
Bumrah's form with the red ball was menacing and beautiful.
It was menacing for those who couldn't get around in their heads to counter him and it was, of course, beautiful for both- users of high-resolution cameras for his unusual action made for some amazing timber-crushing moments that, thanks to video platforms can make for wondering re-viewings.
Virat Kohli didn't have to be consistent, for others let him rest
Three things seem universally dull in Cricket; the sight of a tired Virat Kohli who fails to score consistently (something that reads like fiction), having to put up with Lasith Malinga's hairstyle, which finally found competition from Hardik Pandya, the all-rounder, and ball-tampering, for it's immoral, while there's still time for sporting the mohawk.
But on a serious note again, that Virat Kohli, by his usual excellent standards didn't score beyond a hundred this series was every bit surprising as some T20 team jerseys where blue shoes are teamed up with orange pads and red shirts.
In Kohli and men's victory in the India v Australia 2018-19 series, the finest respite for the captain was the sight of other batsmen taking over the mantle of scoring. In Rohit Sharma and Rishabh Pant, India seems to have found a strong lower-order. They not only struck fluent fifties but compiled valuable stands.
Cheteshwar Pujara- not Dravid.2, not Wall-part II, just Cheteshwar Pujara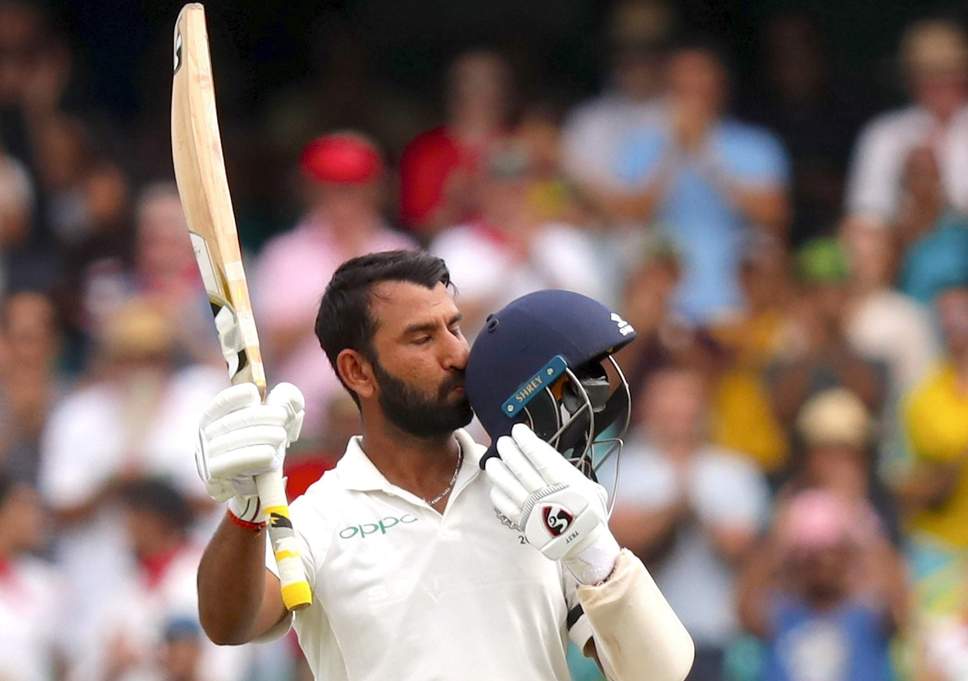 India loves a good nickname. And often, Test batsmen dread knicking it behind to the keeper.
But what does Cheteshwar Pujara love?
Well, that's simple- considering he doesn't have much of a choice for his exploits with fast bowling, left-arm spin aren't known and seem limited- it's batting.
And that is what he did to good- sorry, fanboys, can we mention great- measure in Australia.
Proving his solidity at number 3- and now its credence (read real mettle) outside the sub-continent- Pujara struck 3 centuries in 4 Tests, and needless to say, contributed mightily to help India to win the Series.
That the traffic in India hasn't come to a standstill over the (needless) self-manufactured journalistic query that the world seems to happy to be entertaining- Pujara's strike-rate – means there's hope for India's number 3.
On top of that, Pujara won the man of the match and also the man of the series means collecting 521 runs from 4 Tests should bring smiles to the Test purist.
But hey what is the verdict of the fanboys for the mild-mannered bloke, yet?