During the time when an over constituted of eight deliveries, Cricketing Legend Sir Don Bradman is said to have scored 100 runs in just three overs. Those were the days when each and every team had exceptional bowling talents and still power-hitting got the better of the opposition. Fast forward to the 21st century, Indian Premier League and T20Is, these two formats have given us some of the biggest hitters of all time and an adrenaline rush that is hard to cope up with.
The introduction of the quick-cricket influenced the One Day International (ODI) format to an extent where a single player was able to score something that a whole team struggled to score some years back.
Bowlers were consistently subjected to a beating of a lifetime and the Kookaburra had to travel a lot in the 50-overs cricket. Cricket is a game with a long history and there are records that define this game. However, when it came to popularity, it's a batsman who unwillingly got all the spotlight and bowlers, on the other hand, found it hard to receive some appreciation for their hard work.
And then ICC got a wake-up call.
To restore a balance between the bat and ball, a host of changes were implemented and surprisingly, they were welcomed by every single player. Yes, some struggled to change their natural play but it was all for the better good.
The International Cricket Council first decided to do away with the compulsory fielders in catching positions i.e Slip, Gully, Fly slip, Leg slip, Leg gully, the short leg and silly positions for the first 10 overs.
Then the batting power-play was scrapped.
Further, it was also decided that five fielders will be allowed outside the 30-yard circle in the last 10 overs. This specific rule took part-timers out of the equation.
Now, let's look at the top five records made before the change in ODI rules which might be tough to break in the coming years.
#5. Jason Holder (West Indies): Most Numbers Of Runs Conceded in His Two Consecutive Overs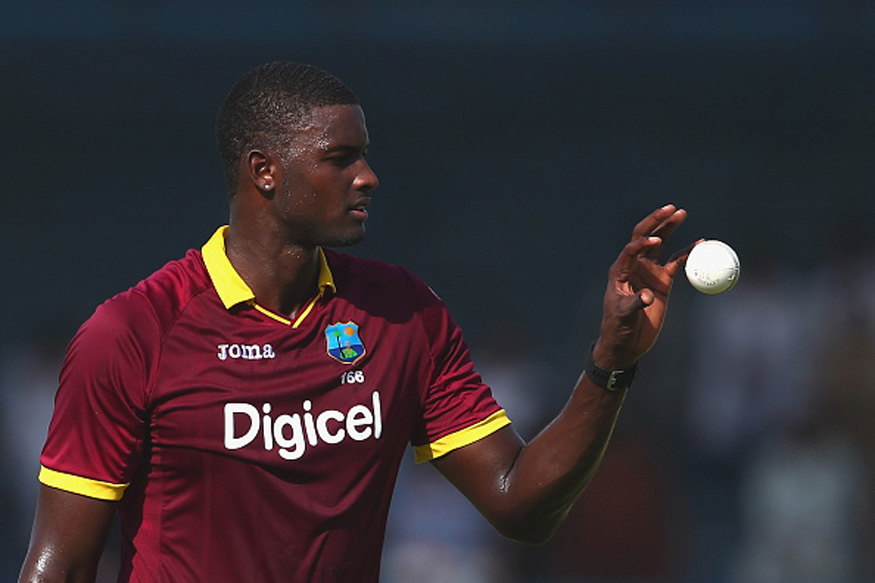 A record that is tough to beat and a record that the would not like to hold on to.
During an ODI between South Africa and West Indies in the 2015 World Cup, AB de Villiers was on a rampage and scored 162 runs off 66 balls. The then West Indies captain, Jason Holder was on the receiving end of de Villiers destruction in the 48th and 50th overs, and conceded a whopping 64 runs.
Interestingly, Holder at one stage, conceded only 9 runs in 5 overs but then in the next three overs, gave away 31 more runs. After finishing his last two overs, the tally rocketed to 104 runs with 1 scalp in 10 overs.
Jason Holder's figures are the worst ever for a captain in ODI history and the worst as a bowler in the World Cup.
#4. Most Runs Scored In Last 10 Overs
During the same match, AB de Villiers' carnage in the 2015 World Cup against the Windies ensured that a whopping 163 runs were scored off the last ten overs, the highest in ODI history. After the first 40 overs, South Africa's score stood at a modest 245 but the last 10 overs yielded took the score to a mammoth 408 for 5.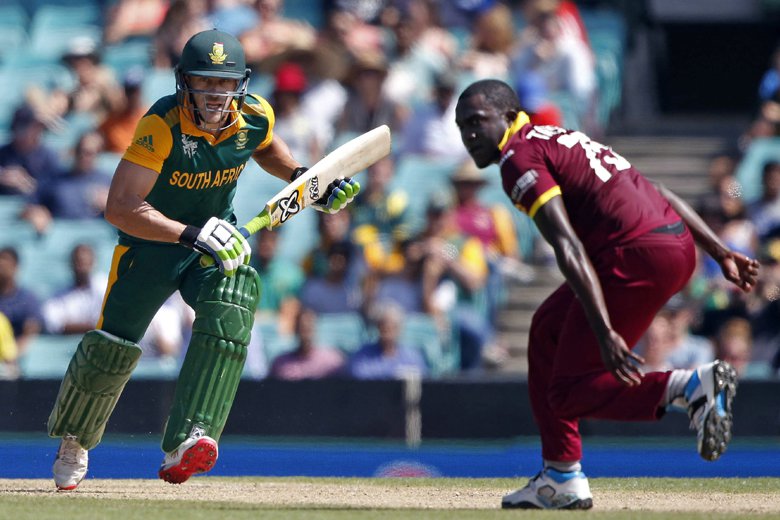 This particular innings highlighted the fact that teams started to save wickets during the initial moments of the match and in the last 15 overs, including the batting powerplay, prepared for a slaughter and double their score.
However, this might be an impossible task in the current scenario as the batting powerplay has been scrapped and the numbers of players outside the 30 yards circle have been increased from 4 to 5.
#3. AB de Villiers: Fastest ODI Century
AB de Villiers literary rocketed into the record books in 2015 and when he scored the fastest ODI century against West Indies on just 31 balls to reach the milestone, another feather was added to this exceptional cricketer's cap. While scoring the fastest ODI century, he broke Corey Anderson's (New Zealand) record of a century off 36 balls. de Villiers departed at 149 runs off 44 balls and if that solitary run was made, this would have been the fastest ODI 150 and could have remained unbeaten for centuries to come.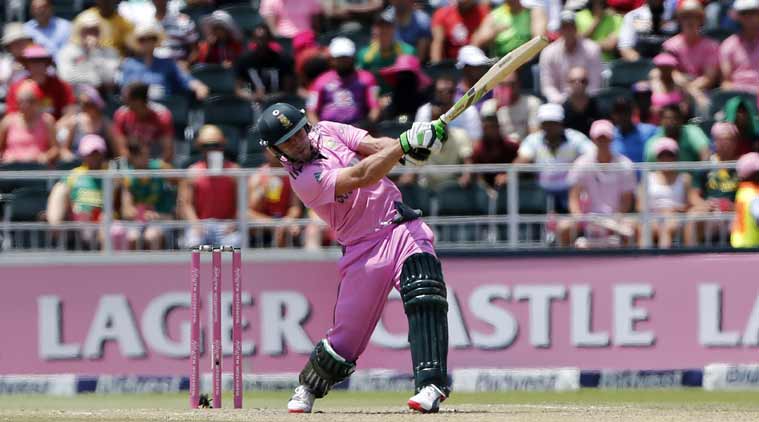 AB de Villiers also registered his half-century in just 16 balls setting a new record for the fastest half-century in ODIs surpassing Sanath Jayasuriya's fifty off 17 balls in 1996. The record still remains unbeaten.
En route to his 162 off 66 balls against the West Indies in the 2015 World Cup, he also created another record for the fastest 150 in ODI history (off 64 balls).
However, all these records seem impossible with the new ICC rules unless one of the greatest batsmen of our time come up with ideas to do so.
#2. Chris Gayle: Fastest ODI Double Century
We all remember that the first ODI double century came from the blade of Master Blaster Sachin Tendulkar but after that, more than a couple of double centuries have been recorded, including the ones from Virender Sehwag, Rohit Sharma, and Martin Guptill.
However, the fastest ODI double ton came from the bat of Chris Gayle in just 138 balls against Zimbabwe in the 2015 World Cup. he scored a total of 215 runs after facing 147 balls. Gayle shot 16 sixes during this innings, which is also the joint most by any batsman in One Day Internationals, Rohit Sharma and AB de Villiers being the other two.
#1. Rohit Sharma: Highest Score in ODIs
Known as a classic 'Power-Hitter', Rohit Sharma is also the only ODI player to have two double-centuries under his belt. Rohit Sharma's magnificent knock of 264 off 173 balls against Sri Lanka in November 2014 will be next to impossible to beat with the changes in ODI rules.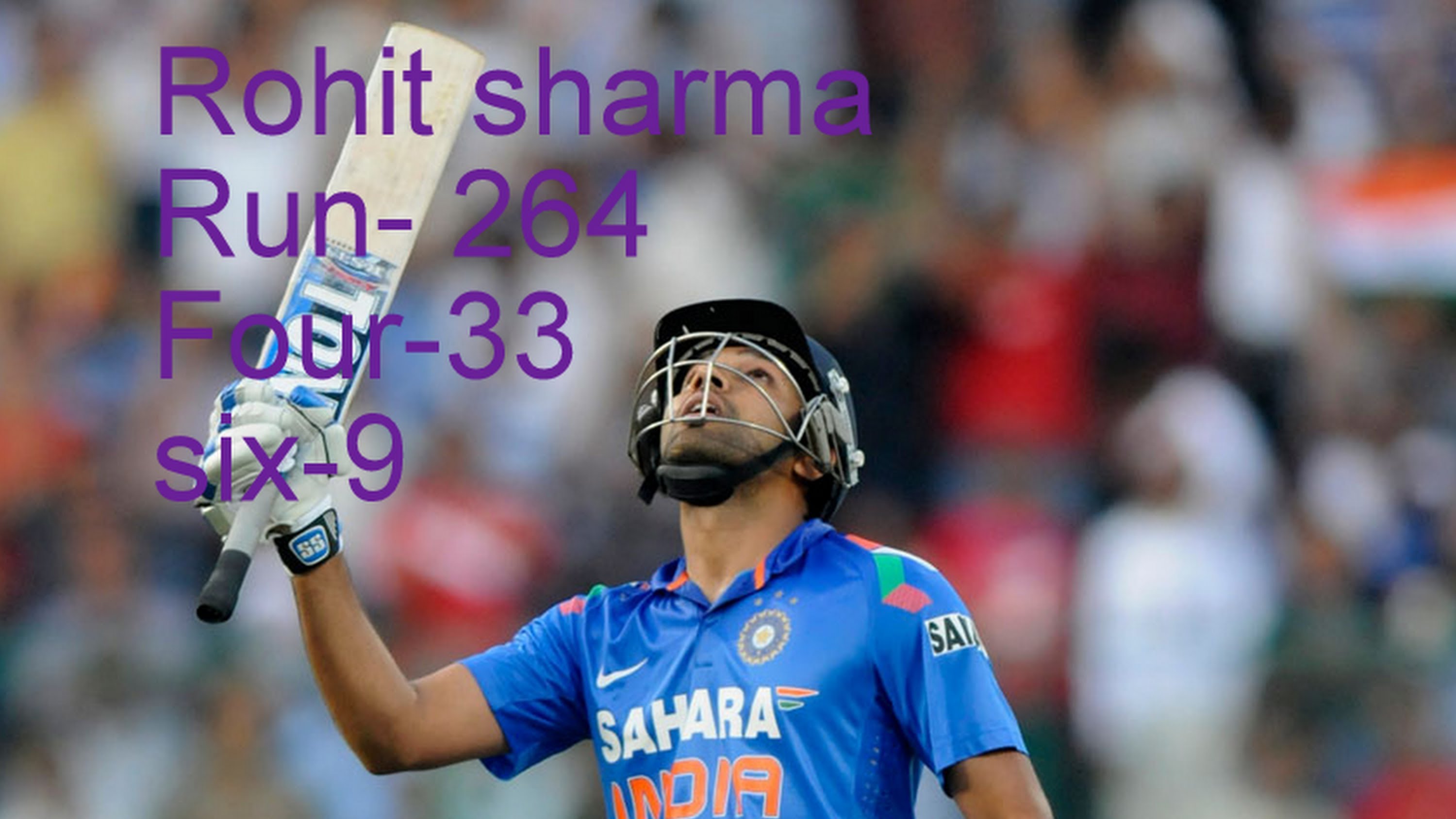 After reaching his 150, Sharma added the next 100 runs to that humongous score in just 41 deliveries. He started picking up his spots and registered 33 fours and 9 maximums, taking his tally to 42 boundaries, which is also an unbeaten record.
So, these are the 5 ODI records that are unlikely to be broken ever due to the recent changes in rules, however, we are not saying that they can't be broken. Cricket as a game has evolved over the decades and there have been several changes in the rules. Players have always displayed their best to entertain us and we will be more than happy to see these records being broken and history being made once again.
What are your thoughts about the likelihood of these records being broken and when?
Share your thoughts in the comment section below.
Follow us on Facebook, Twitter and Instagram for more updates. Don't forget to like and share. Do tell us your views in the comment box below.
Rohan Jaitly
23rd March 2017