Controversies are a part of modern day sports and Cricket being the second most popular sport in the world, the game has seen its share of controversial statements from many renowned players. Despite Cricket having a 'Gentleman's Game' tag, there are times when Cricketers choose to be stubborn and even stupid or unreasonable at some occasions.
Cricketers are one of the well-mannered breed in modern sports but being out of form or suffering an unbearable defeat takes a toll on their sportsmanship. The most recent one was the Virat Kohli– James Anderson controversy. This quarrel has triggered a question among the fans that Cricket may not be a Gentlemen's Game after all.
So here are the 5 most controversial statements related with Indian Cricket that landed the players in a volcano of criticism.
5. Virender Sehwag
The batsman who whooped every bowler that came into his path, took a direct jab at the Indian Skipper MS Dhoni after the 2011 World Cup.
"I don't know what others feel but Dhoni's captaincy alone didn't win World Cup for India. We had a very strong team already so we won the World Cups — T20 and World Cup. If you have a good team, you win. It's simple."
Sehwag's statement clearly showed that when the world was acknowledging MS Dhoni for his unmatched leadership, the former opener thought otherwise. According to him, every Indian player contributed in the victory and MS Dhoni had little to do in this.
Virender Sehwag's statement sparked the rumour that he was not on the same page with skipper and that was one of the reasons behind Sehwag's retirement.
4. Shahid Afridi
An outspoken Pakistani Allrounder also known as 'Boom Boom Afridi' is one of the most celebrated cricketers in the world. However, on a couple of occasions, the player has faced huge criticism for his unreasonable remarks.
"In my opinion, if I have to tell the truth, they (Indians) will never have hearts like Muslims and Pakistanis. I don't think they have the large and clean hearts that Allah has given us." This was the exact statement of a player who despite being on the Pakistani Team had a huge fan following in India, however,  after the semi final defeat in ICC World Cup 2011 he felt that Indians have a very negative approach towards Muslims and Pakistanis.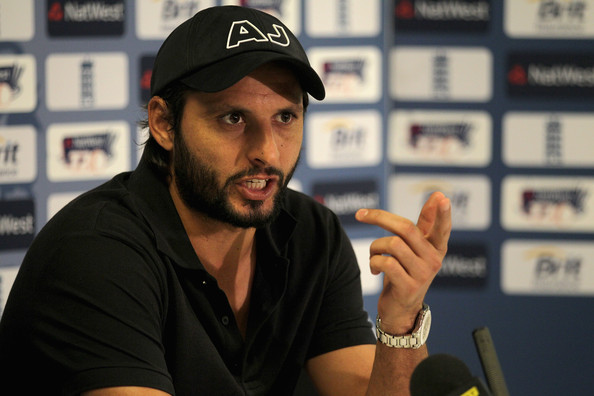 He was bound to face the wrath of Indian fans and the same happened.
However, in a turn of events, Afridi again stirred things up when he said "I've not enjoyed playing anywhere as much as I have in India. I am in the last stage of my career and I can say that the love I have got in India is something that I will always remember. We have not got this much love even from Pakistan." this time it was his homeland that went against him.
3. Sourav Ganguly-Ravi Shastri
For some reasons, Sourav Ganguly was not present at the time of Ravi Shastri's interview for the post of Indian Team's head coach and the latter accused Ganguly for being disrespectful towards him and the process.
This is what Ravi Shastri said "Not miffed at all. I am just disappointed. Nothing surprises me in cricket. It's nothing to do with Sourav, but I am disappointed because that person was disrespectful of the candidate who was going to be interviewed and disrespectful of the job he was entrusted to do."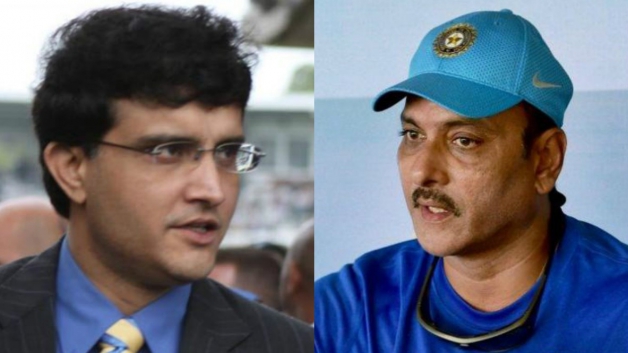 The accusation was not well taken by the former aggressive skipper and this is what he said "If Ravi thinks because of me that he is not the coach of Team India, then he is living in a fool's world. Ravi has made a personal attack which was not expected and is very saddening."
After being marked as a 'fool' by Sourav Ganguly, the world has never seen the two in the same frame except team meetings.
4. Greg Chappell
Most of us know him as a former Indian coach but there are some who know Greg Chappell as the biggest nemesis of Sourav Ganguly. Try asking your cricket loving parents and we are sure they will say the same.
"His idea was probably 'you scratch my back, I scratch yours'. He expected I would be so grateful to him for getting me the job that I'd become his henchman in his battle to remain captain. I, on the other hand, took a job with the primary responsibility to Indian cricket and the Indian people. There were a billion of them and only one of Sourav. I wanted to help India become the best cricket team in the world."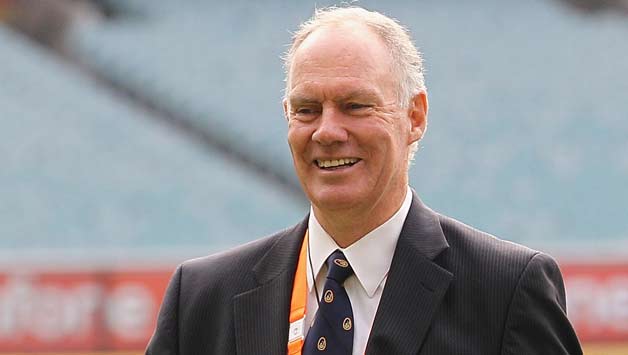 It's still a mystery that who was right at that time but this spat caused Sourav Ganguly to lose 2 years of his cricketing career and Chappell lost his job after humongous criticism from Indian fans.
5. Shoaib Akhtar
Also known as Rawalpindi Express, Shoaib Akhtar was the most feared bowler of his era but an outspoken one. He was involved in various ugly spats with Indian players like Yuvraj Singh, Harbhajan Singh and Virender Sehwag.
Every time, Virender Sehwag and Shoaib Akhtar stood against each other, the game turned into battle between the unstoppable and the immovable one.
Once, both teams were competing in a match and Virender Sehwag was taking the best of Shoaib Akhtar. An irritated Akhtar challenged Sehwag to hit a six on the next ball and Delhi opener said "tera baap (Sachin Tendulkar) udhar khada h, usse bol ke dekh." Tendulkar kept Sehwag's words and sent the next ball for a huge six.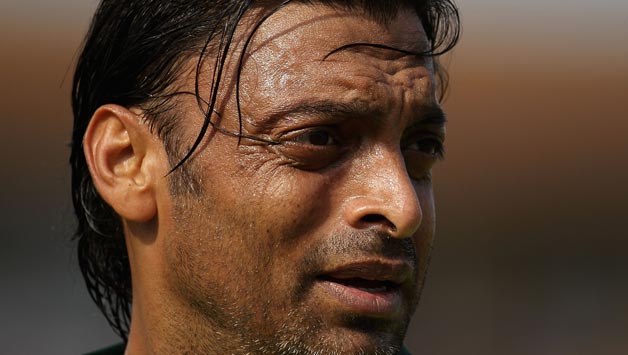 Tendulkar-Sehwag was the best opening pair that Indian team ever had and the duo took their team to many victories. Due to Sehwag's unmatched aggression, Akhtar moved on and targeted Rahul Dravid instead.
Here is what he wrote in his Autobiography 'Controversially Yours'
"I think players, like Sachin [Tendulkar] and Rahul [Dravid], weren't exactly match winners to start with, nor did they know the art of finishing a game."
Indian team and the fans know how important these two players were for the team and Shoaib Akhtar became the talk of the hour but for all the bad reasons.
Follow us on Facebook, Twitter and Instagram for more updates. Don't forget to like and share. Do tell us your views in the comment box below.
16 December 2016
Rohan Jaitly