Cricket the second most followed sport in the world played between two teams consisting of 11 players on an oval-shaped field and blah blah blah!!
Everybody know this but there are some for whom the game is a religion and is all about anticipation, adrenaline, cheering and standing in long queue for a ticket. For a die-hard fan, being at a stadium during a cricket match is once in a lifetime experience and there are many who like to be a Wikipedia of cricket.
Let's check their knowledge because here we are with some of the Unbelievably Amazing Cricket Facts that may change your perception about some players or the game itself.
1. Ishant Sharma is one of the reasons behind all three top scores by a batsman against India in 21st Century
Edgbaston 2011 – Ishant Sharma drops Alastair Cook – Cook scores 294
Sydney 2012 – Ishant Sharma drops Michael Clarke – Clarke scores 329*
Wellington 2014 – Ishant Sharma drops Brendon McCullum – He scores 302
2. Shahid Afridi used Sachin Tendulkar's bat to hit his fastest ODI century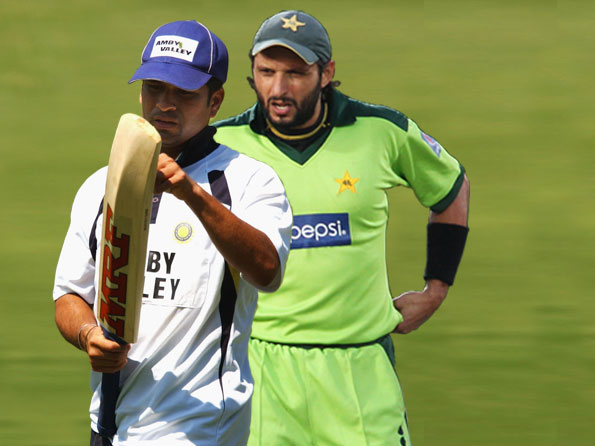 It was Waqar Younis who gave Shahid Afridi a bat that that was given to the former by Sachin Tendulkar. Afridi went on scoring a century off 37 balls with the help of 11 sixes and 6 boundaries. Ab de Villiers now holds the record by scoring a ton off 31 balls.
3. Vinod Kambli's Test match average is better than Sachin Tendulkar
Vinod Kambli and Sachin Tendulkar were once the best Indian test pair to defeat but later on the former subdued his career due to several controversies. Tendulkar went on to register his name in 'Golden Words' and everybody forgot Vinod Kambli. Surprisingly, when it comes to test match average, Kambli is the better player with an average of 54.20 (17 matches) against Tendulkar's 53.78 (200 matches). However, there is no other player whose talent can be compared to the 'God Of Cricket' Sachin Tendulkar.
4. Fastest Ball In Cricket History
Shoaib Akhtar aka Rawalpindi Express holds the prestigious record of the fastest delivery in Cricket History (161.3 km/h). The former Pakistani pacer registered his name in the Guinness Book of World records on 22 February 2003 while playing against England in a World Cup match in Cape Town, South Africa.
5. MS Dhoni has never scored an ODI century outside Asia.
MS Dhoni is undoubtedly the best wicketkeeper-batsman, captain and finisher that Indian Cricket has seen in the recent past and his batting records make us realise his importance in Indian Cricket Team. However, there is one stain that may haunt MS Dhoni everyday. The star cricketer has never recorded a hundred in all 102 ODIs that he has played outside Asia.
The nine ODI centuries on his name were scored in India, Bangladesh, Srilanka and Pakistan.
6. Sourav Ganguly is first Indian Player to score a century in knock out stages of World Cup and is also the only Indian to claim four consecutive man of the match awards.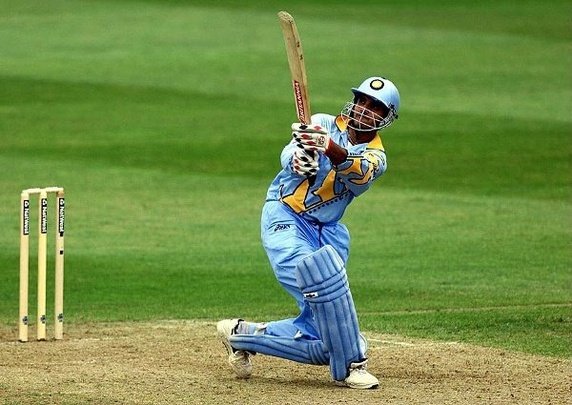 7. Sachin Tendulkar Has Only One Duck in his Ranji Career
Bhuvneshwar Kumar, the current Indian swing sensation has an unbelievable record on his name as he is the only bowlers to claim Sachin Tendulkar's wicket on duck.
8. Sunil Gavaskar Scored Only 36 runs off 174 balls in World Cup Match
During the 1975 World Cup match against England, Sunil Gavaskar scored only 36 runs off 174 balls and remained unbeaten throughout the innings while chasing 335 runs in 60 overs. By the end stipulated overs, India's total was 132 runs with 7 wickets still to spare.
9. Fastest Test Match
In the history of test cricket where usually a match is played for five days consisting four innings but there is a test match in the history of Test Cricket where all the four innings ended in first two days.
England vs West Indies in 2000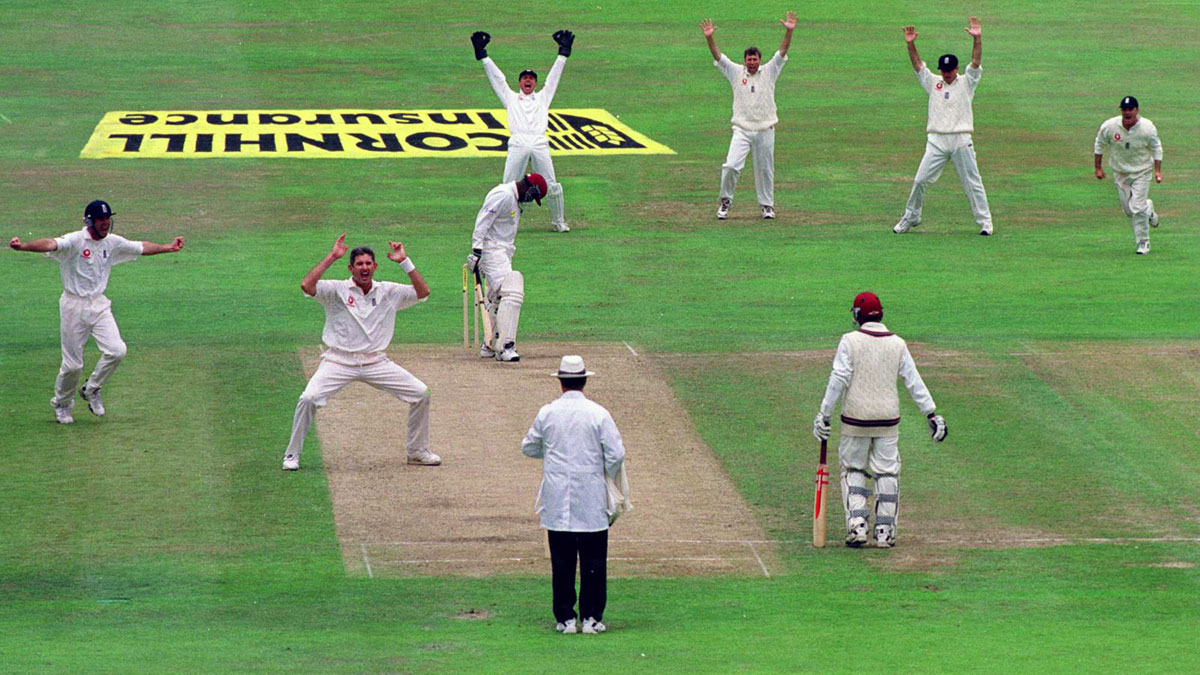 10. Sir Don Bradman and India
Sir Don Bradman was undoubtedly the best cricketer that the world ever saw with an average of 99 runs in Test Cricket. In his Era, Sir Don Bradman was the most feared batsman, however, an Indian Bowler, Lala Amarnath is the only cricketer in history to claim Don Bradman on hit wicket.
Follow us on Facebook, Twitter and Instagram for more updates. Don't forget to like and share. Do tell us your views in the comment box below.
28 December 2016
Rohan Jaitly