For all that she has achieved in the last couple of years, PV Sindhu has become an apple of the eye for all Indian badminton fans and her endeavors in tournaments like Syed Modi GPG, India Open, Korea Open and World Champions have taken her, as well as India, to new heights in the sport.
PV Sindhu has achieved a career-best ranking of No.2 in BWF in the latter half of this year and she is now eyeing the No.1 spot in the upcoming season after the Premier Badminton League (PBL), which is one of the top badminton leagues in the world.
After guiding Chennai Smashers to a 4-3 victory over Mumbai Rockets in PBL last night, PV Sindhu spoke about her future targets and what she wants to achieve in the coming year.
Here is what she said,
"I want to see myself as world number 1 in the upcoming season. While I am at 3 now, it depends on the tournaments, if you play well, you will get the ranking. So I am not thinking very much about the rankings. I just have to play good and I know I will automatically reach there."
In the previous season, Olympic silver medallist clinched titles at Syed Modi GPG, Korea Open, India Open, along with finishing second at World championship, Dubai Super Series Finals and Hong Kong Open.
While PV Sindhu said that she will not lose her sleep over her next target for the season, the 22-year-old also feels that after her well-documented World Championship final against Japan's Nozomi Okuhara, the duration of matches has increased in women's singles.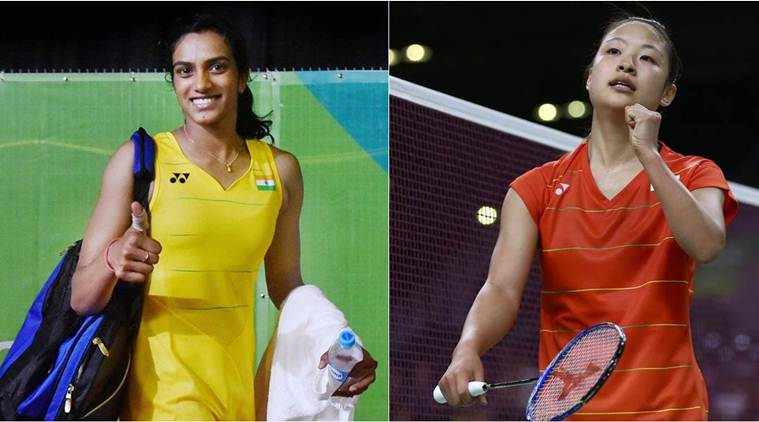 "There are have been more long matches going on in women's singles and the World Championship final was the longest match for me until now and after that, I could see that matches in women's singles prolonging for around one and one-and-half hours although the scores are here and there. I believe that each game is going up to 40 minutes."
"In the current circuit, there are the Japanese, the Chinese, Tai Tzu Ying, Okuhara, so I don't think there are any short matches anymore."
PV Sindhu has indeed changed the face of women's badminton and with the help of Tai Tzu Ying and Okuhara, she is on the right path of taking the game to a new level as well as creating a niche of performances.
As for the upcoming season, according to the new Badminton World Federation BWF schedule, India Open Super Series is scheduled to be played by the end of January next year and when asked if the rejig of tournaments is affecting the preparation, PV Sindhu said: "Every year some tournaments shift here and there. More and more tournaments are being added and as a player, we can't complain. However, It doesn't make any difference if the date or time of these tournaments shift here and there."
Everything said and done, PV Sindhu once again failed to break the jinx of playing the final this season after having risen to the summit clashes of World Championships as well as the Dubai Superseries Finals, however, she should be content with her performance in 2017 and we expect her to achieve her historic target in the next season, as well.