When the so called intellectual brainy critics were busy shouting out their opinion. Friday saw a new Indian sports star emerging in Rio Olympics 2016. P.V. Sindhu a name which was unknown to most of the Indians is on the lips of whole sports world. The 21 year old Badminton player did not only won the silver medal for India but also became the first Indian woman to win a silver medal in Olympics.
She is the 5th Indian woman to win medal in Olympics and by far the youngest Indian player to win a medal in Olympics.
On Friday P.V. Sindhu fought against Spain's Badminton player Carolina Marin In the final match of the Badminton women's singles. Though, she could not fulfill her dream of winning Gold but she clenched silver medal for India.
PV Sindhu's silver was India's second medal at the Rio games.
Sindhu won the first game of the match by 21-19 but two time world champion Marin took lead in the second game and tried really hard to hold on to it. Sindhu fought hard to erase the lead of Marlon but she lost the second match 12-21.
Sindhu lost her verve towards the end and Marlin won the game with 15-21.
The exquisite smashes of Marlin led her to win the game and as the game was finished, the Spain's Badminton player couldn't  help crying.
It was a winning moment for Spain but it was no less for India as PV Sindhu's sheer hardwork was shinning as a silver medal.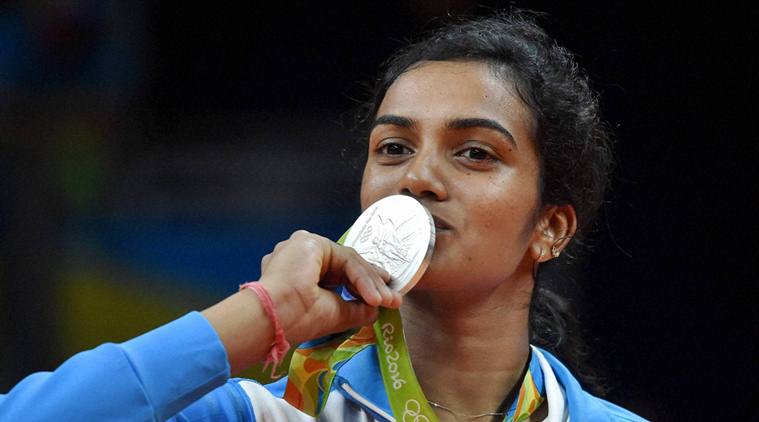 India is proud P.V. Sindhu and we all bow down to you.
Follow us on Facebook, Twitter and Instagram for more updates. Don't forget to like and share. Do tell us your views in the comment box below.
20 August 2016
Avni S. Singh