You have heard that sports like Cricket in India have hijacked the form and fortune of other sports like Kabaddi, Football, Badminton, and others. You've also heard that the kind of marketing budgets and promotional strategies that one finds in cricket is something other sports hardly ever get.
Yet, one has to possibly find a convincing answer to the puzzling answer that how on earth is this entire going to save the life and fortune of important sports such as Kabaddi?
In fact, is criticizing another sport, such as cricket, really the right strategy where it comes to garnering support for those, that have, in all due respect, lagged behind in popularity? Cricket is popular because it is. Nothing can change that. As an independent, utterly competitive sport, it cannot be blamed for cutting out other sports' rise. Can it?
Can we actually define the steps or provide sufficient real-life examples as to how the rise of cricket in a country that looks up to actors, alongside cricketers( thinking of them as mortals) is evidence for plotting the downfall of other sports. Let's not blame a game that has catapulted the country to the attention of the wider world. Yet, at the same time, let's not resist the temptation of sparking a nation-wide debate as to how other outstanding athletes in the country are also doing every bit for the nation as a Virat Kohli, MS Dhoni, or any other passionate Indian cricketer.
In fact, nothing could be further from the truth that Cricket is eating up the 'space' and 'stronghold' of other sports for the very simple reason that in a bid to popularize other sports in India, a lot many cricketers have actually stood up and taken charge. For instance, who was it that waved the checkered flag at the conclusion of the 2012 Indian Grand Prix, a massive worldwide event for India? Wasn't it Sachin Tendulkar doing his earnest bit to spread a word for Formula 1: the world's most expensive sport?
Haven't Virat Kohli and MS Dhoni stepped up and come forward to wave the flag of raising awareness about promoting the culture of Soccer?
In that light, perhaps, our arguments would stay true to our intellectual prowess if we directed our efforts elsewhere from the "Cricket's rise has acted as the nadir for other Indian sports". Perhaps it would be every bit worth our while if we tried to raise awareness as to how the retirement of eminent sporting personalities, such as Anup Kumar would affect the nation, if at all?
On December 19, 2018, a few hours back, a piece of big news came in from the world of Kabaddi: Anup Kumar retires.
This was more than a headline. This was more than some breaking news.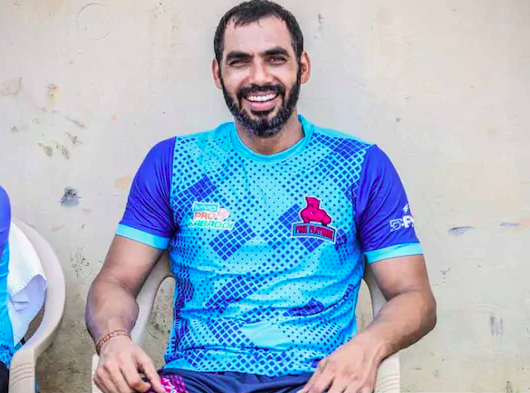 This was, quite frankly, end of a golden era of sorts. This was a bit of a mind-numbing, world-stopping kind of saga, especially for the reason that if there's an exemplary athlete who's done everything possible to elevate Kabaddi to the heights it's truly deserving of scaling had called time on a career.
That also brings us to a very potent question. As Anup Kumar- Gurgaon-born Kabaddi legend, India's superstar in a sport embedded in the roots of a country that loves sporting feats and heroes- retries, how does the nation react to the news?
As one of India's sporting giants, a possible brand ambassador for the word unsung heroes, given his great achievements in the sphere of Indian Kabaddi, walks into the sunset, will the news that Anup Kumar retires confront the biases and duplicitous nature of those who merely crib at the rise of cricket, pitting it parallel to the demise of other sports, really bleed to tears?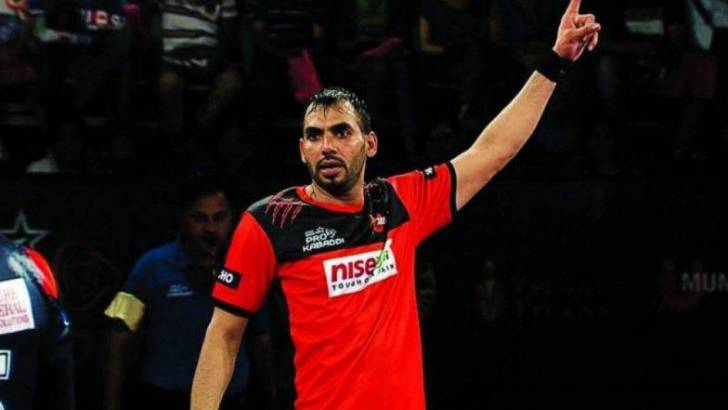 Here's what you need to know about the legendary career of a man who India hasn't quite celebrated in the same vein of applause one extends to other luminaries from the sporting world:
The winner of the Arjuna Award for Kabaddi, someone who's constantly been at the forefront of immensely competitive, utterly tiring, virtually back-numbing Kabaddi spectacles for 15 long years, in the process of which he took India to the World Cup glory in 2014 and 2016, Anup Kumar is a son of the soil who's sweat and toil was for upholding the dignity of a game he dedicated his entire life to serving.
It was back in 2006, where the lanky athlete began his Kabaddi career in the South Asian Games in Sri Lanka.
He'd garner quick feats post that event.
In season 2 of the Pro Kabaddi League, Anup captained U Mumba and led the team to victory.
One of the foremost heroes responsible for the rise of the Pro Kabaddi League, Anup Kumar's efforts, till the very end of his career, were dedicated to establishing Kabaddi as a mainstream sport for Indian athletes, apart from making it a hobby that would grow on fans watching it television sets across India's households.
"The day I took to playing kabaddi professionally, I had one dream, to represent my country and bring back a gold medal, I am one of the few lucky people who had the opportunity to accomplish the most important dream of my life."
Having said all that, a thought goes out to the fan of Kabaddi.
Have we done enough as a nation to establish a case for tenacious sports such as Kabaddi, a spectacle of life and death- given the passion with which talents like Anup Kumar- persevere? Is merely taking down other sports as a means to create a discussion for sports like Kabaddi the only answer?