The human nose works a bit like a thermostat heater. When it gets cold, warm blood flows through the nose. But why does it feel like you're sick? Nobody wants a dripping nose, so why do we have a running nose in the winters? Let's find out.
You met someone you like on the street in the cold winter. You suddenly feel an itchy sensation in your nose when you quickly pull out the handkerchief, you find that your nose is running. It might have been a disaster if you had not noticed it in time. In the winter half of the year, this is an extremely common phenomenon in the human body. Freezing temperatures, a biting wind, and your nose start to tingle and finally drip, as you would normally do with a cold. But where does this running nose come from in cold air, with otherwise perfect health?
Cold triggers a similar stimulus to dust. The nose, therefore, reacts then its cold outside because cold reactions also fall within the area of responsibility of the nose, which has a total of three tasks to perform – filtering, humidifying, and warming up in the cold.
This system is similar to a thermostat heater. In cold air, temperature sensors in the nose report a low temperature to the brain. The control center then sends a heating command, and warm blood flows into the nasal concha, which runs through the inside of the nose. They swell and warm the air so that it does not reach the lower airways so icy. You have to imagine that like heating rods that protrude into the nose.
Usually, the nose runs backward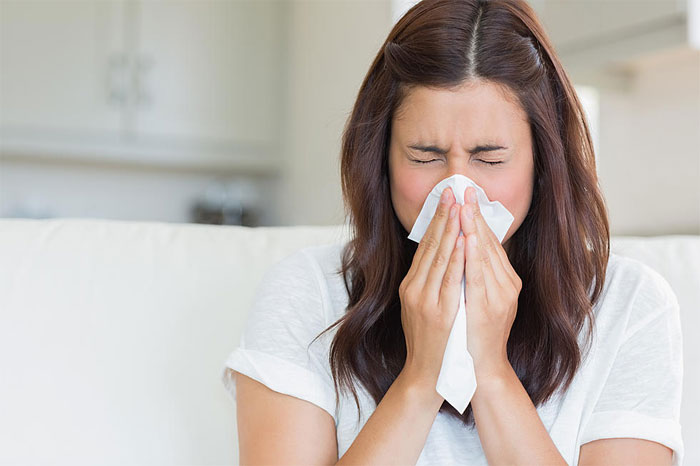 At the same time as the nasal concha swell, secretion in the nose increases. The liquid, which is also formed under normal conditions to keep the mucous membranes moist, usually flows backward and it does so without being noticed. With heavy production and a swollen nose, this no longer works enough, the nasal secretion flows forward and outside the nose. This is commonly called a running nose.
It might be annoying, but the increased mucus production has an important function. It protects and cleans the nose. The nasal secretion prevents foreign particles from getting stuck in the nose. Everything that doesn't belong in the nose is transported away on the slime layer.
Also Read – How Is Food Digested? What Happens To Food In Your Stomach And How It Provides Energy? Let's Find Out.
Cold, dry air can also damage the sensitive mucous membranes and make them more susceptible to pathogens. The increased mucus production keeps everything moist and covered so that there are no cracks in which pathogens can become lodged. Thus, even if the running nose is annoying, it is essential to your health.