Indian Space Research Organisation (ISRO) has appointed a new chief, K Sivan on Wednesday. Sivan is a renowned scientist who has replaced AS Kiran Kumar for this position. He was the Director of Vikram Sarabhai Space Centre in Thiruvananthapuram and will become active as ISRO chief starting today.
Sivan has many achievements on his sleeves, he is popularly known as the "Rocket Man" for his impeccable contribution in the development of cryogenic engines for space programme for India.
Just two days ahead of the historic launch of the ISRO's 100th satellite along with 30 others for a single mission from Sriharikota, Sivan has been appointed as the new chief of ISRO.
K Sivan was born in a remote village Nagercoil located in the border town of Tamil Nadu with Kerala. He has graduated in aeronautical engineering in 1980 from Madras Institute of Technology. Further, he completed his Masters from IISc, Bangalore in 1982, in Aerospace engineering. He also holds a Ph.D. in Aerospace engineering he has done from IIT Bombay in 2006.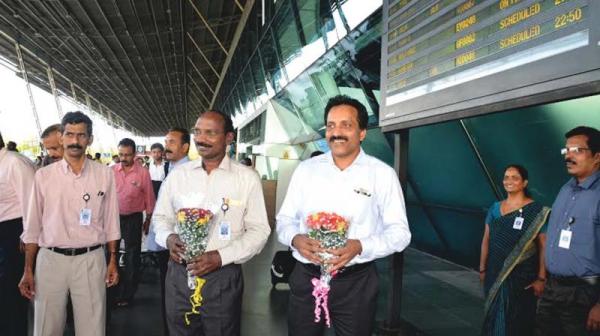 In 1982 K Sivan joined ISRO in Polar Satellite Launch Vehicle (PSLV) project. During the mission, he has contributed to the planning, mission design, mission integration and analysis and fulfilled his responsibilities.
The newly appointed chief of ISRO doesn't only have an impressive Bio-data but have performed numerous scientific manoeuvres. He has numerous publications in various journals. He is also the member of Indian National Academy of Engineering, Aeronautical Society of India, Systems Society of India and Indian Systems Society for Science and Engineering. He has received various awards till now including Shri Hari Om Ashram Prerit Dr. Vikram Sarabhai Research award for 1999 and Doctor of Science (Honoris Causa) from Sathyabama University, Chennai in April 2014.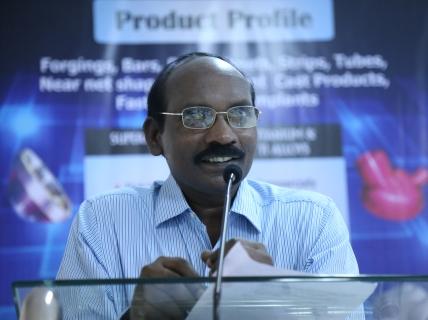 The new chief of ISRO has been appreciated for his contribution to ISRO during Polar Satellite Launch Vehicle (PSLV), Geosynchronous Satellite Launch Vehicle (GSLV) and GSLV Mk-Ill vehicle design. He has been acknowledged for developing PSLV rocket that launched 104 satellites in a single mission. The launch set a world record in February 2017.
K. Sivan has also designed a software called Sitara that is used by ISRO for simulating trajectories of its rockets. He has also led the Reusable Launch Vehicle – Technology Demonstrator (RLV-TD) project which is considered as one of the most challenging and difficult ventures of ISRO. Sivan was the part of its design qualification, aerodynamic characterization and hardware development.
Sivan is the second rocket scientist to be appointed as the ISRO chief after G Madhavan Nair.
Avni S. Singh