India latest communication satellite GSAT-18 has been successfully launched from Kourou spaceport, French Guiana in an Arianespace satellite carrier.
The satellite built by Indian Space Research Organisation (ISRO) will strengthen the Indian fleet of 14 communication satellites. The launch was scheduled on Wednesday but due to unfavorable weather conditions in Kourou, it was delayed for 24 hours. GSAT-18, the 3404 kg satellite carried 48 communication transponders for Normal and Upper Extended C-bands and Ku bands frequency. The Ku-band transponder will help in pointing ground antennas accurately toward the satellite.
Indian Prime Minister Mr. Narendra Modi congratulated ISRO by a tweet:
Congratulations to @isro for successfully launching the communication satellite, GSAT-18. This is another milestone for our space programme.

— Narendra Modi (@narendramodi) October 6, 2016
The European Satellite Launcher, Ariane-5 VA-231 took off around 2 am (IST) launched the GSAT-18 satellite in the Geosynchronous Transfer Orbit (GTO) after 32 minutes. GSAT-18 is the 20th Indian satellite from ISRO which is launched by the European Space Agency.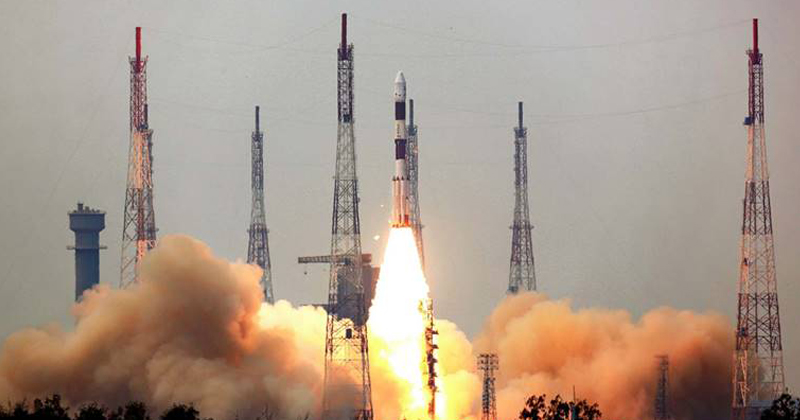 Sky Muster II, built by Space Systems Loral (SSL) in Palo Alto, California was also launched by the same satellite carrier and the satellite will help in providing telecommunication services in rural and isolated regions in Australia.
Master Control Facility in Hassan, Karnataka has taken control over the satellite and the officials are performing initial orbit raising activities with the help of Liquid Apogee Motor (LAM) of the satellite. GSAT-18 will be positioned at 74 Degree East Longitude with the other ISRO satellites.
ISRO Chairman, A.S Kiran Kumar said that the satellite will support telecommunication, television and Digital News Carrying services in coming days. He also informed that two more Indian satellites, GSAT-17 and GSAT-11 will be launched by Arianespace next year.
Indian Space Research Organisation is also developing GSLV MK III for carrying its heavy satellites into space in future because they have to depend on the Ariane-5 rocket as of now.
Follow us on Facebook, Twitter and Instagram for more updates. Don't forget to like and share. Do tell us your views in the comment box below.
6 October 2016
Rohan Jaitly