Float weightlessly in the middle of the universe as an astronaut is possible but not a lot of us know how to go about it and what it needs. No wonder, then, that this particular job is one of the children's most beloved in the universe. But what requirements do you actually need to be able to fly a rocket into space? How to become an astronaut?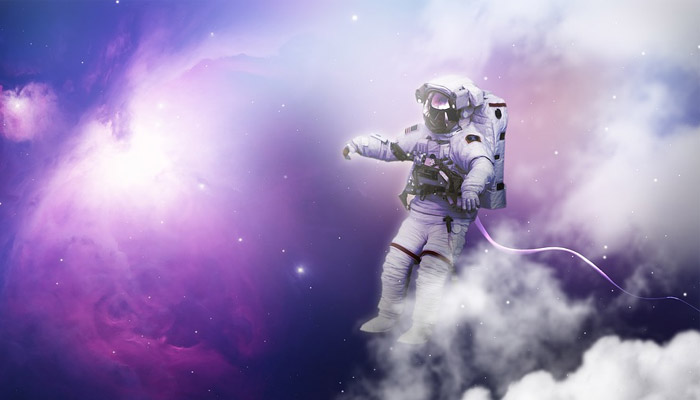 Do you wonder what are the requirements to be an Astronaut. The first requirement is a scientific or technical profession or a pilot's license. In addition to knowledge and quick comprehension, what counts in the selection process is how well one can deal with conflicts and stress.
Why Is That So Important?
On the space station, you are exposed to a hostile environment. In addition, you miss your family, the food doesn't taste the way it usually does and you can't just come back home before the mission is complete. As an astronaut, in this extreme situation, you have to work with colleagues permanently, even with those, who you may not like very much. To do that, you have to know yourself very well.
How Are You Tested?
Artificial stress is repeatedly generated in group situations. For example, we had to do a lot of tasks in a very short time. If one should calculate the volume of a cone, that is only school knowledge of the 7th or 8th grade. But it's still difficult under time pressure, especially when you know that everyone else who is sitting there also wants the dream job.
Also Read: Why Does Saturn Have Rings And The Earth Does Not?
How Are You Trained To Become An Astronaut? – How To Become An Astronaut
You do the two-year basic training part-time and I still work your daily job. A typical training day looks like this: Running for an hour in the morning, then reading theory. You need to read books and look at online material to familiarize yourself with the space station and the experiments that take place there. The training also includes taking the flight lessons, usually in a Cessna.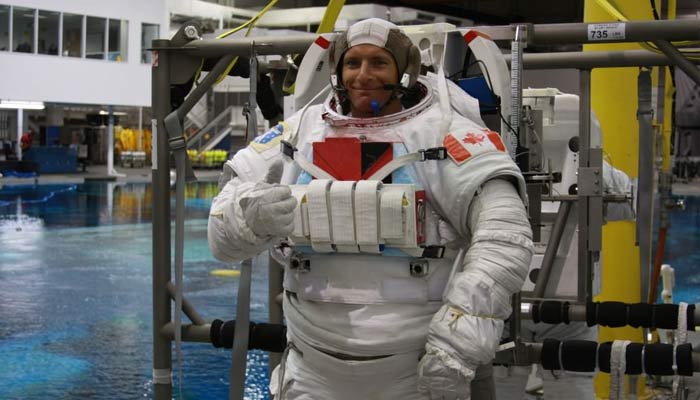 Why Do You Practice On A Small Plane To Travel Into Space?
There are of course huge differences between a Cessna and a Soyuz or any other spacecraft that they use to travel to the ISS, but similar skills are required. You sit in a plane and you can't make mistakes. Before departure to space, you have to go through checklists. You need an understanding of the processes and you have to be able to react quickly to technical problems.
We simulate weightlessness in larger machines. For parabolic flights, the nose of the aircraft is pulled 45 degrees up and then 45 degrees down. Upwards you experience double gravity like when launching a rocket. You fall down through the plane for twenty seconds and are therefore virtually weightless.
Weightlessness Training 
Weightlessness is amazing for all of us who have hardly experienced it in our lives. Perhaps similar to falling asleep and feeling like you're falling but it is also exciting. The muscles are pulled down so hard that you have to work very hard to be able to smile. Then the gravity in the simulation goes to zero, everything suddenly relaxes and flies upwards. Most of them just have to laugh. Only the transition is a bit uncomfortable for the stomach, like on a roller coaster.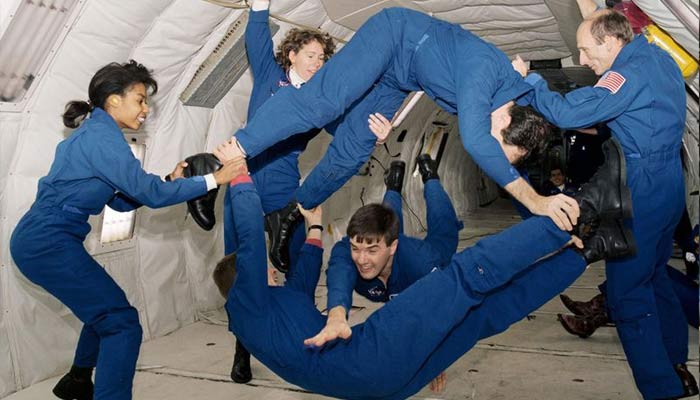 Some children find the idea fascinating that there are many other galaxies that we just can't see because light takes so long to get to earth and thus want to know how to become an astronaut and take their fascination to realism. They just want to explore and see what's beyond through their own eyes and without the restraints of gravity. 
Also Read: Can You Shoot A Gun Or Blast A Bomb In Space?
A Few Numbers About The Space Station
27,700 km / h is the average speed of the ISS, at which it orbits the earth 16 times a day. The largest object that has ever been transported from Earth into space weighs 450 tons. 320 km above our heads in space experiments are carried out both inside and outside the space station. 16 countries worked together to build the space station