There is an old belief that bulls can't stand the sight of red and attack whenever they see someone wearing red clothes. But can bulls see the color red? Or do bulls become aggressive for completely different reasons? Let's find out.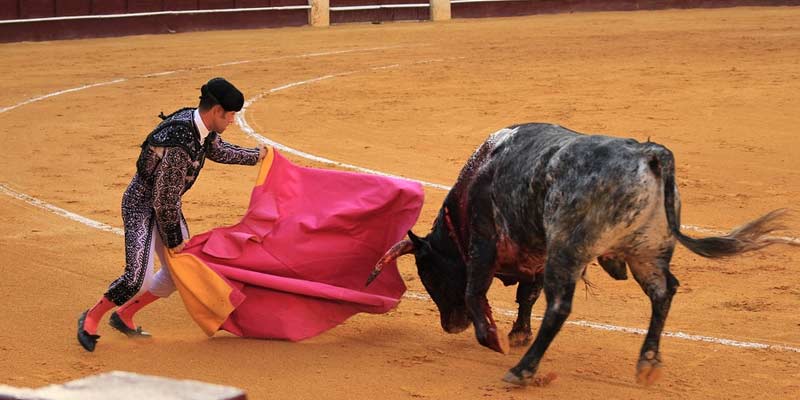 Bullfighters are both celebrated and hated for what they do to the bulls. Depending on your point of view, bullfighters are seen as cruel people in kitschy regalia or as proud matadors, which literally means killer. Some time ago, Mexico's eleven-year-old bullfighter Michelito Lagravere Peniche caused a stir because he killed six young bulls in a single fight.
He did it with a red cape on and was constantly attacked by the bulls. Did all the dying bulls still recognize the color red, as a sign of danger?
The most famous accessory of these bloody shows is probably the red cloth of the matador, with which he irritates the bull, or rather, seems to be irritating. Because the color of the piece of fabric with which the bullfighter wags don't matter much.
The red cloth has long since become the winged word for everything that irritates or makes one aggressive. But bullfighting would also use a light blue, green, or pink piece of cloth. The animal would react similarly to each color because according to the current state of research, bulls cannot even perceive the color red.
Suggested Read: How Do Parrots Speak?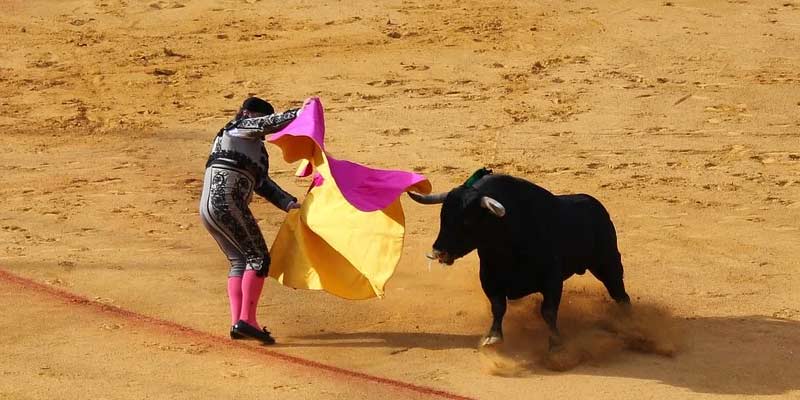 It's different from humans as we have three color receptors, one each for red, green, and blue light. The entire color spectrum results from their interaction. The color vision of cattle can be compared to red-green color blindness in humans. Cattle, like most mammals, lack the color receptor for the red light and they recognize a blue-green color spectrum.
So far, research has known little about how intensely the animals see the colors and what parts of the color spectrum they can perceive because color vision is difficult to examine biochemically. And even with experiments in which one observes the reactions to certain colors, it is difficult to progress in cattle.
Suggested Read: Why Do Zebras Have Stripes? How Does The Leopard Camouflage?
But, certainly, it is not the red color of the cloth that irritates the bulls in the arena. The animals are afraid, they are pissed with lances, they are in pain and therefore become aggressive. What the matador swings around in front of the bull's nose no longer matters.
So, the misconception that we have about the guy in red underwear being chased by the bull is incorrect. It seems more like the person himself bought the wrath of the bull upon himself and certainly not his underwear.
The answer for can bulls see the color red is a big no. It the human or what we call him as 'Matador' is the person responsible for aggravating the bull making it aggressive and bound to kill.