Those who have scaled the Mt. Everest have often described the experience as being on top of the world, both literally and metaphorically. Literally, because they're on top of the world's highest peak and metaphorically because this single climb has taken more from them then they can even put into words. Years of training and experience gives one the opportunity to reach the top and for some, the success often comes after a stint with failure.
The story is same for Sangeeta Sindhi Bahl, originally from Jammu and Kashmir, who became the first woman from her state and the oldest woman from the country to climb Mt. Everest, on May 19. Bahl is 53 years old and a professional mountaineer, considering her extensive stints with mountain climbing in the past. Adding to her description, she was a finalist in the 1985 Miss India contest and since then done a number of things in the field of fashion and mountaineering.
Founder of Impact Image Consultants in Gurgaon, Bahl has worked in the aviation industry apart from designing uniforms for some of the airlines in India and abroad.
Her love for peaks and conquering them awakened fairly late in life, but that didn't stop her from doing it, even when her application from Himalayan Institute of Mountaineering, Darjeeling was rejected because she was over 40 years of age when she applied. With the help of her husband and his training regime, Bahl learned about the art of mountaineering and how to survive in extreme conditions.
Together the couple has climbed various peaks in the world. In 2011, the couple thought about mountaineering and climbed Mt Kilimanjaro (5895 M). Two years later, Bahl climbed Mt Elbrus (5642 M), Europe's highest peak before becoming the third Indian woman climber to climb Mt Vinson (4897 M) in Antarctica in 2014. The same year, Bahl tried to scale Mt McKinley in North America before she suffered a knee injury. One year later, Bahl scaled Mt Aconcagua (6962 M), the highest peak of South America.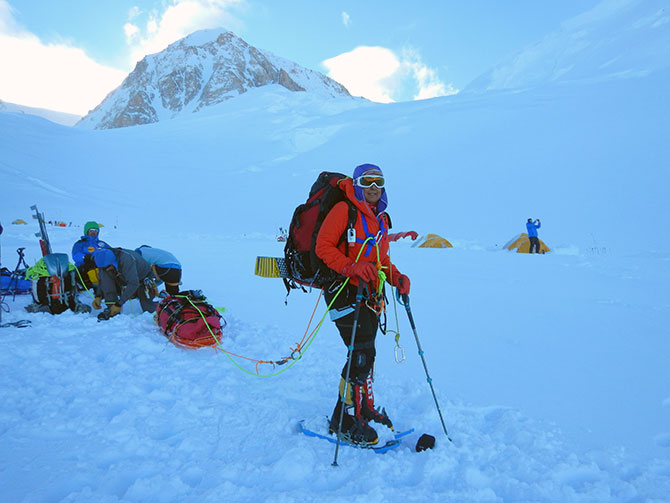 Even with such impressive mountains and peaks in her resume, Mt. Everest didn't come to Sangeeta on the first try. She narrowly missed out on conquering the highest peak in the world, standing at 29,035 feet last year. She was with six other climbers who suffered from high-altitude sickness. All of them had to be evacuated.
However, she prepared again and completed the task on her second try, interestingly on the same day her husband scaled the Everest for the first time on May 19, 2016.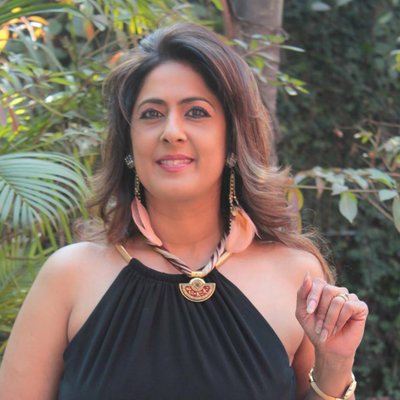 With her age, Sangeeta beat fellow climber Premlata Agarwal's, a record of India's oldest woman mountaineer, who scaled Everest at the age of 48, on May 20, 2011. As for the oldest woman in the world to climb Mt. Everest, the record is currently held by Tamae Watanabe from Japan who reached the Summit in 2012 at the age of 73.
Talking about her record and achievement, Sangeeta Sindhi Bahl said, "Age is just a number. Everything falls in place if you pursue your dreams at any age."
Jyotsna Amla