It is amazing when scientific breakthroughs are achieved by a set of researchers whose brilliance and hard work can bring much-needed joy to an entire population of a country, and later, in turn, to the world. But what's most fascinating is when a team of scientists come up with a novel solution that can counter a great medical crisis or a health hazard that troubles the world rising like a great nadir that must be defeated at all possible costs.
And in doing something like the latter, a team of scientists associated with the widely-respected IIT Delhi have come up with a fantastic anti-fungal breakthrough that can lead to an end to the fungal eye infection. Just the kind of solution the world ever so desperately needs, especially in these COVID 19-riddled times where many a person is losing the vision in the eye as a result of harmful eye infections and troubles.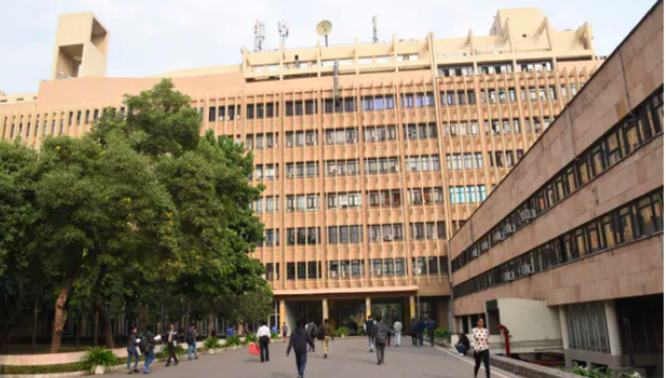 So now the question is who is exactly behind this masterful strategy and to what end is it immediately successful?
Though up first, let us focus on the key idea that was at the heart of a solution that is being described as a great breakthrough in itself. The prime motive of those associated with IIT Delhi was to come up with a fantastic solution for the treatment of Fungal Keratitis, an antifungal strategy of sorts!
And at the heart of the group of experts; scientists who devoted countless hours of effort toward finding the right solution was actually an all-woman team of experts.
Now, can there be anything better than that other than seeing an all-woman group leading the charge toward ending the reign of a great medical anomaly? Something that's truly exciting and inspiring in equal measure, don't you think?
In the words of NDTV, here's what's vital to note about the successful efforts of those working at the IIT Delhi:
In an effort to develop a better antifungal strategy for fungal keratitis, an all-women team of Indian Institute of Technology (IIT) Delhi researchers led by Professor Archana Chugh from Kusuma School of Biological Sciences (along with her PhD students – Dr Aastha Jain, Harsha Rohira, and Sujithra Shankar) has developed a novel peptide-based antifungal strategy for enhanced Natamycin penetration.
The developed peptide-drug conjugate showed an appreciable antifungal effect in the lab.
Prof Archana Chugh, Kusuma School of Biological Sciences, IIT Delhi said, "These peptides are known to have the ability to carry molecules with them in the cells. Therefore, when poorly permeable Natamycin was attached to the peptide, the formed complex showed better antifungal effect."
In their research study, the scientists found that conjugate drug penetration was 5-fold higher than Natamycin in rabbits, thus enabling lowering of the dosage frequency.
Also Read: Raju Kendre: A Farmer's Son Who Won UK's Eminent Chevening Scholarship!
To conclude, the above shows, yet again, ample evidence of what is truly meant by women power and that when a close-knit group of women dedicated at eradicating a current set of challenges apply themselves, then just about anything is possible and the sky is the limit. Such precious success, you would think, should inspire not only students of the revered IIT Delhi or for that matter, belonging to any other pre eminent academic institution, but one and all in a country that's always proven to be a shining star for finding breakthroughs in the realm of medical science.