At a time where fear and uncertainty are the common bylines of COVID 19, a problem that appears insurmountable, we all look for every ray of hope and positivity, regardless of how tiny it may be. Stories of an individual standing up for the others. Tales about mobile ambulances being run in different corners of a country utterly exhausted by the COVID plight so as to rescue an embattled situation. Encouraging real life tales about volunteers who left everything else on the sidelines to help those grieving in India, the second most populous country on the face of the earth.
And in these times comes the true-life story of a young girl by the name of Devanshi Ranjan, who's made not just her city proud, but the entirety of India. Truth certainly is, if there's a piece of positive story that one needed to hear amid these difficult times then it's that of a young girl by the name of Devanshi Ranjan.
A final year student of one of the most pre-eminent educational institutes in all of Delhi, the LSR, one to which students flock from all corners of the country, Devanshi Ranjan has done something so superb that the entire country is talking about her right now.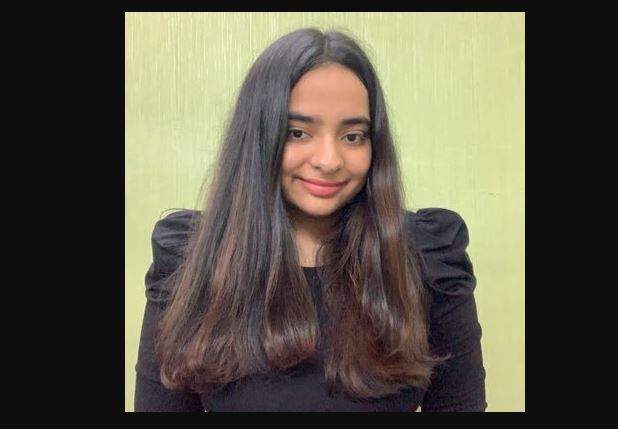 The third year LSR student has been recognized for her tireless support and devotion to underprivileged children, especially girl students, given her vital association with Delhi-based not for profit Ladli Foundation Trust.
That said, one might ask- so what is so special about what Devanshi Ranjan has managed to do? After all, there are thousands of student volunteers in many Indian cities.
Well, what's commendable about what Devanshi Ranjan has gone on to achieve, rather selflessly so, is that at a time where due to the pandemic tens and hundreds of students found their education suddenly hampered, the threatening COVID 19 making it impossible for them to study, the avid youngster came to their rescue.
The 21-year-old would spend countless hours, especially with young underprivileged girls to help them with their studies, coming to their rescue when receiving active, one-on-one eduction was rendered obsolete thanks to the sudden pandemic.
As a result of her noble efforts, Devanshi Ranjan has been lauded with the prestigious Diana Award for helping advance the US Sustainable Development Goals and for empowering young changemakers.
This award, as many would note given the name, was instituted to serve the memory of the late Diana, Princess of Wales, who was more than the world's most photographed woman of her time; and was a beacon of peace and a voice for the voiceless, one of the true royals instead of the royal tag attached to her fancy, very fairytale life.
That being told, the following excerpts came to life from an exclusive interaction between the Press Trust of India and Devnashi:
"I found out that I will be honoured with the Diana award on May 5. I was extremely elated but couldn't share the news with anyone except for my immediate family till the commencement of the virtual ceremony on June 28.
My work centered around the COVID-19 pandemic relief work. A number of surveys and reports showed an increase in the number of drop-outs in schools, especially the female students, as availing education online was not affordable for all."
Also Read: Your Dose Of Positivity For The Day: Entrepreneur From Assam Turns Trash Into Treasure!
The fact that this young girl risked the COVID 19 virus herself as she taught no fewer than 1,000 children across Delhi's slums is something that compels us to tip our hat to her kind and noble gesture!
To a city that often brings blithe to women, often failing miserably to protect their dignity, it's a girl who has proven, yet again, to be a living example of great selflessness and courage! A reprieve of sorts for a city battling its torrid image where it comes to failing women, over and over again.