Forget the ICC Cricket World Cup of 2019. Forget the Wimbledon. Forget the British Grand Prix. And forget the fact that Her Majesty's England hosted 3 unmistakably brilliant and thrilling contests all at the same time; on the same date.
There was more to the 'Super Sunday' than meets the eye. If you were able to cast an eye away from the land of sporting exhilaration that England became over the course of this weekend, then you may have noted some immensely intriguing action in another part of Europe- in Putin's Russia.
Mother Russia was the venue for the children's sporting special; World Children's Winners Games, that were held in Moscow. Among a stable of exciting, competitive games that featured Table Tennis, Shooting, Chess, Football and others- young Aronyatesh Ganguly made India proud.
Aronyatesh Ganguly competed in 6 of the 8 events held in Moscow, including- Table Tennis, Chess, Football, Track, Swimming, and Rifle Shooting.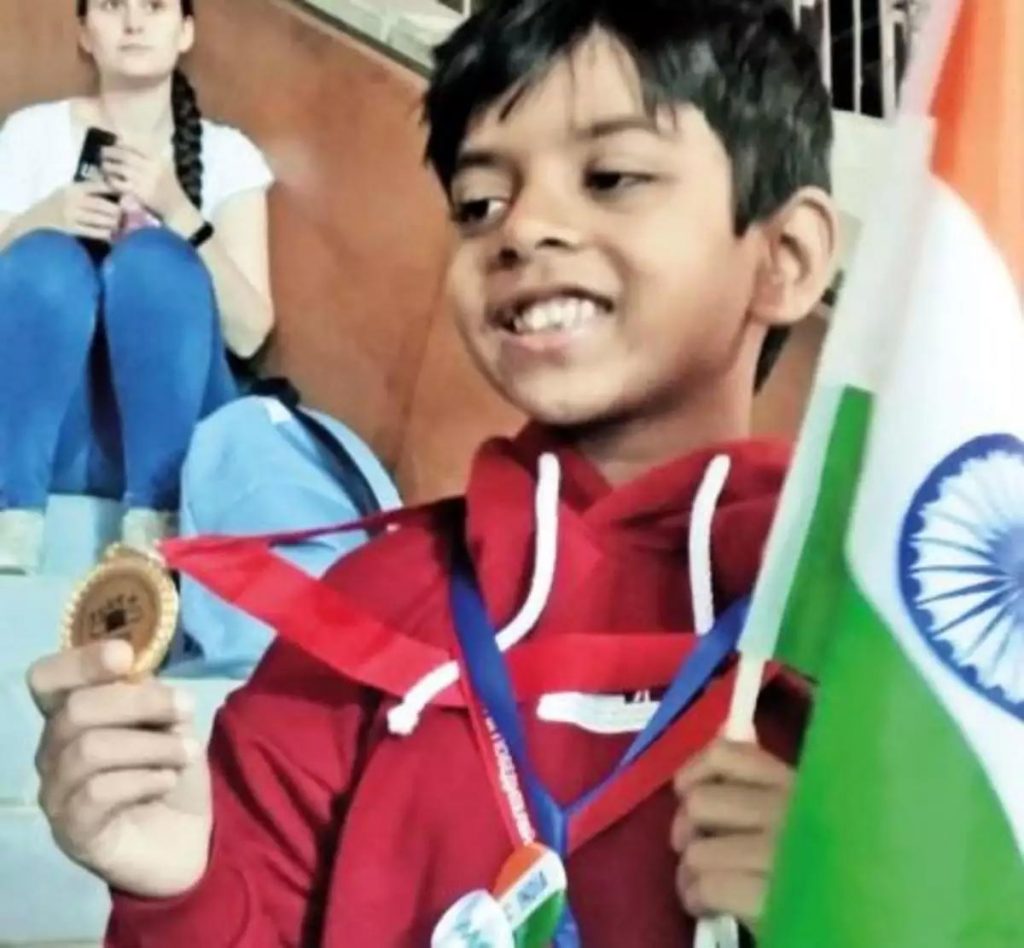 Moreover, he also happened to bag a gold medal, does doing his country proud. But what's incredible about young Aronyatesh Ganguly's Moscow tale is that his sporting achievement came at the back of recovery from what could've been a big personal letdown.
The young kid happens to be a cancer survivor. Back in April 2016, the Kolkata-based kid was diagnosed with Leukaemia and he had to be transported to Mumbai for a period of 11 months where he underwent treatment. Finally, after braving numerous rounds of chemotherapy and extensive medication, the doctors declared Aronyatesh cancer-free.
That was his moment. He was going to begin again, he was going to start all over – fresh and new. But surely none of what he's managed in the past weekend has come easy. Apart from the fact that the child had to be in regular practice for the big event in Moscow for two months, he's had to undergo regular checks so as to ensure he maintained great health and wasn't struck by any kind of health anomaly.
Life back in India was also afflicted with constant bouts of traveling. For instance, in order to successfully undergo the shooting practice, he would travel to Bhadreshwar. There, at the Bulls Eye Training Academy, his coached reckoned that he was a 'prodigy!'
His coach, Mr. Poddar reckoned, "He is a gifted boy. I am amazed at the kind of calm and concentration he has at such a young age." But what's incredible is that his coach didn't charge him a single penny and wishes to train Aronyatesh further in the times to come.
That being told, it's worthwhile to note that the foundation for the recently-concluded World Children's Winners Games in Moscow was laid by two Russian actors. The event's aim is to rehabilitate children who have survived cancer and to give them a platform to express their sporting talent.
We must tip our hat to the courage and concentration of a young kid who's perhaps set an example to inspire not only kids his age but others who are afflicted by their own set of problems. But the key, if it must be said, is to never give up.