Books are one of the best things to escape from reality or if you just want to get away from some time. Ask any book worm and they will tell you how an interesting book can keep them blinded for hours and one of the best genres to accomplish that are some of the best thriller novels in the market currently.
Thriller as a genre is an excellent universe to explore for those who need something interesting and entertaining, to keep them hooked on to a story consistently. And, thankfully, there are tons of great writers with astonishing imagination, who are consistently delivering some great pieces of literature and thrillers for their budding and advanced readers. Check out some of the best thrillers novels to exist and that you can start this wonderful reading journey with.
1. And Then There Were None by Agatha Christie – Best Thriller Novels
When it comes to murder mysteries and thrillers Agatha Christie is the undisputed queen of the genre. Often called the best know murder mystery of all time, And then there were none is an absolute epitome of suspense and thrill. The story takes off when Ten strangers meet on an isolated British island on the command of their surprisingly absent host. But soon they start dying off one by one in a disturbing similar manner to a children's nursery rhyme.
Soon they realize that this is not a vacation, but a plot to kill them all. Christie brilliantly binds the reader in the fear and paranoia of the ten strangers as they try to determine who amongst them is the killer before it's too late for them.
2. A Simple Favor: A Novel by Darcey Bell
Well if you have already seen the recent movie based on the adaption of this book we bet you already know the amount of thrill this novel holds and why it is considered one of the best thriller novels ever. Stephanie is a widowed vlogger whose life suddenly takes an interesting turn when she meets Emily: a gorgeous, mysterious woman who loves keeping other's secrets, but she doesn't let anyone else know hers.
The big question that will keep you blinded between lines of A Simple Favor is, who is Emily? And will Stephanie ever find out the truth about her? or will it be too late.
3. Before I Go To Sleep by S. J. Watson – Best Thriller Novels
Christine Lucas, the female protagonist of the plot, is suffering from anterograde amnesia, her only clues to her identity come from her diary, but how is she supposed to trust these diary entries when she can't even remember writing them up in the first place?
We strongly suggest keeping this Watson's mind-bending novel on your to-be-read list as it is one of the best thriller novels in the market and offers some serious and suspenseful adventures.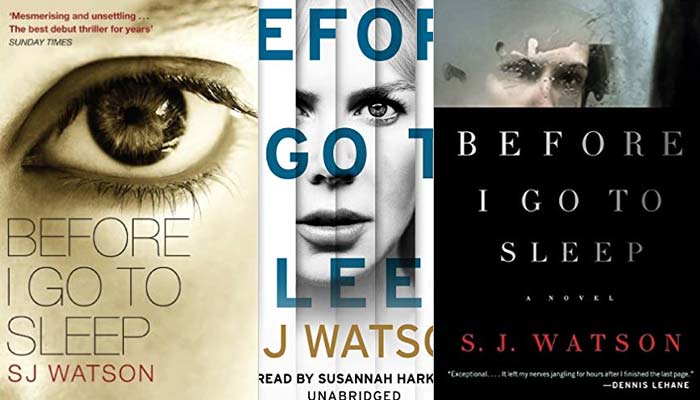 Suggested Read: 8 English Novels For Beginners That Will Make You Fall In Love With Reading
4. Bird Box by Josh Malerman
Well if you've already seen Netflix psychological thriller film bird box then you should definitely read this, one of the best thriller novels it was based upon. When a strange and scary phenomenon of "The Problem" starts causing suicides, mass violence and general chaos instigating that no one is safe in here.
Malorie and her two children take refuge against the outside world, training themselves to live without sight, since looking at "The Problem" people go insane and start going brutal against each other. Over the time her children grow older, therefore Malorie had to choose between going outside and risking their horrific deaths, or remain trapped in the box forever?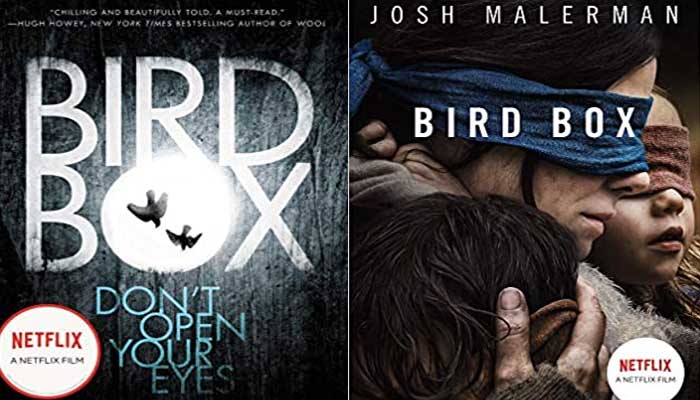 5. The Da Vinci Code by Dan brown
If you haven't read the Da Vinci code yet then get ready for a thrill-packed voyage. The plot gets much more effective as the author brilliantly connects the real historical events with his imagination, in the book. A symbologist from Harvard, Robert Langdon visits the town for some business. Suddenly he was called to inspect a dead body at the Louvre museum.
This victim is the museum's curator, the dead body was found in the pose of the Vitruvian Man, with strange symbols and marks all over his body. Robert teams up with cryptographer, Sophie Neveu, to figure out who did this and why — a mission that leads them down a path of religious legends and conspiracy theories going true.
These were some of the best thriller novels out there. And, they will definitely level up the excitement and thrill factor of your bookshelf. Also, while reading these novels you will find yourself turning pages at a speed of light with a pumping heart.