Indian Mythology always stands doubted, even until this day some people call it superstition because of lack of sacred evidence. But there are some stories which can not be ignored as their mentions in Vedas, Upanishads, Puranas, Smritis and Shastras are so spot on that you can't deny their core existence.
These Indian Mythological books are considered as holy evidence of God. Though the depths of these ancient scriptures haven't fully explored till now but some stories stand legendary as they have successfully pasted their existence in the minds of many.
1. The Legendary Lord Shani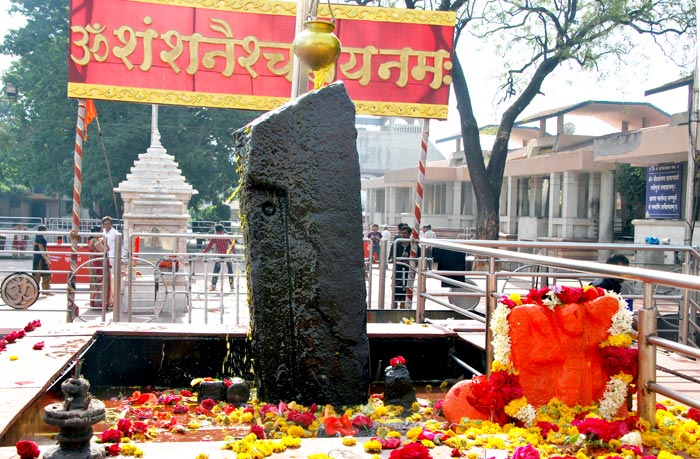 One such story is of Lord Shani. In Hinduism, Lord Shani is considered as the god of Punishment as he keeps accounts of misdeeds and punishes people from time to time in the mortal world. The followers of Lord Shani fear him, as he is associated with evil foreboding.
It is said that Shani performed a strict penance to appease Mahadev/Lord Shiva and asked for a boon that granted him the authority to keep a record on morality and misdeed perpetrated by anyone including gods of hell and heaven. But, Do you know why he did so? Why Shani seeked the power to serve the punishment to wrongdoers? Because Lord Shani, himself was a victim of his father's misdeed.
2. How Lord Sun Abandoned His Son Shani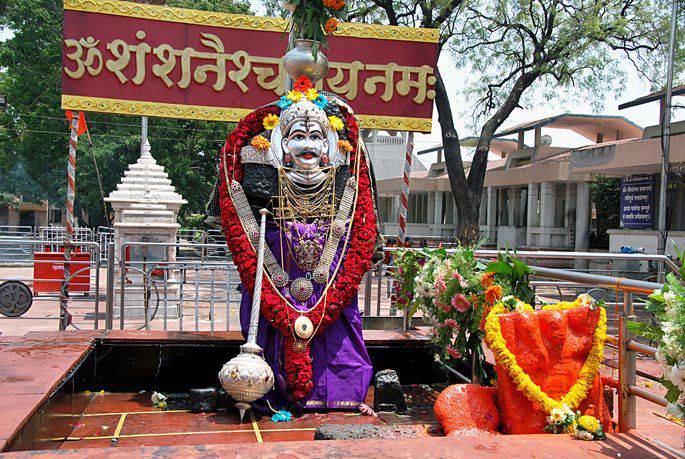 Chhaya, the wife of Lord Sun was devoted to serving her husband, even when Shani was in her womb, she dedicated all her time and soul to Lord Sun. She was so occupied that she didn't get to take proper care of herself and deteriorated her health. This impacted her son who was born dark skinned and weak.
After Sun saw Shani, he couldn't believe that the newborn who was not radiant and strong was his son and he refused to accept him. Shani and his mother both faced humiliation and suffered the agony of abandonment.
3. How Shiva Granted Powers To Shani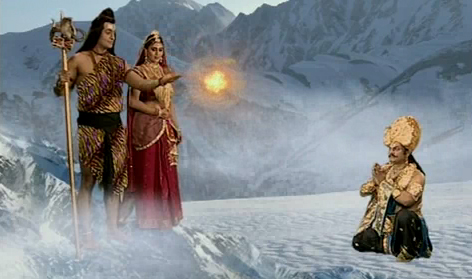 Shani sacrificed his childhood and adolescence to seek power as equivalent as his father. He performed strict penance and pleased Lord Shiva. His intentions and devotion impressed Lord Shiva and he granted Shani the boon. Shiva gave him the right and authority to serve rewards and punishments.
Surya Siddhanta mentions that Shani not only earned the position as a Deity but also gained the power of 'Kaali Drashti' (Wicked Sight) for wrong doers. He could serve punishments to all including Gods, Asuras, Naga, and humans and he could also reward them for good deeds.
4. The Vengeance Of Shani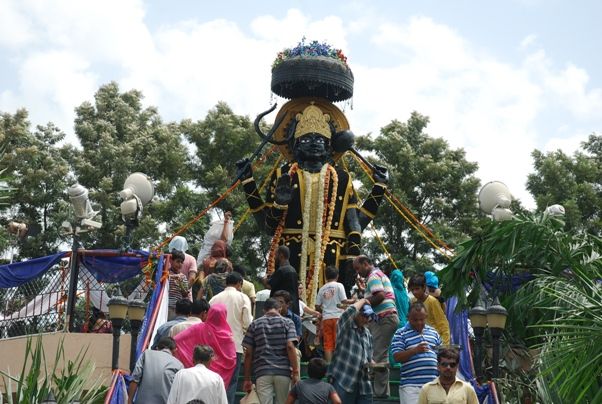 When he gained so much power, he even punished his father Lord Sun with his Wicked Sight. It is said that anyone who deceives or dissimulate is evil in the eyes of Shani. All those who are hypocrites and believe in dishonesty either for personal benefits or any other reason are evil doers including those who destroy the lives of others. Lord Shani never spares them for their evil doing.
It is said to seek a breather from Lord Shani's punishments, worship Lord Hanuman. There are two mythical stories behind that.
5. How Hanuman Taught Lord Shani A Lesson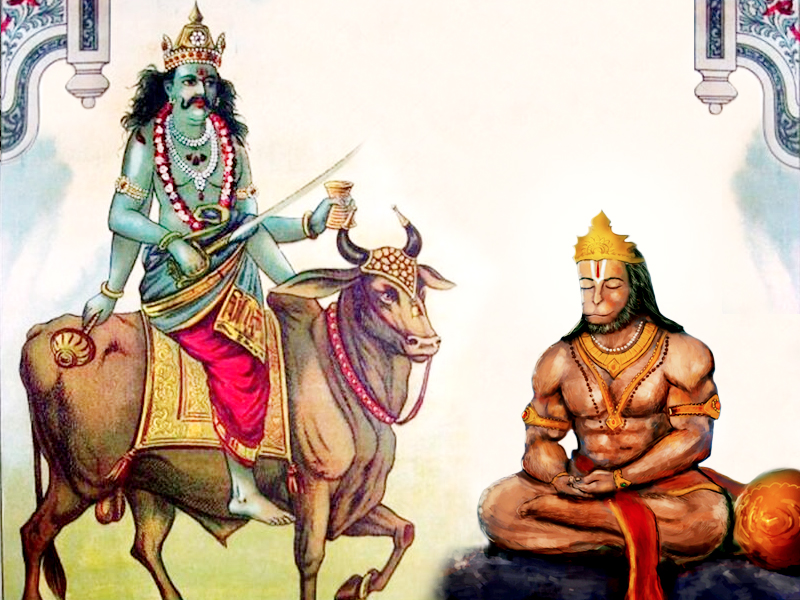 The first legend is about how Lord Hanuman taught Lord Shani a lesson by demolishing his pride. Lord Surya who is the chief of Navagraha, the nine celestial planets was also the teacher of Lord Hanuman. Once Hanuman offered Guru Dakshina to Surya, after much insistence Surya requested Hanuman to bring back his son Shani.
When Hanuman approached Shani with Lord Surya's request, Shani not only refused to acknowledge his father's request but also insulted Hanuman and mocked him for his tail. Shani was intoxicated with Pride so Hanuman decided to teach him a lesson. Hanuman wrapped his tail around Shani and squeezed him. Lord Shani then cried for help and asked for forgiveness but only after Shani promised to never misuse his power, return home and forgive Surya, Hanuman released him.
6. Why Oil is Offered to Shani Dev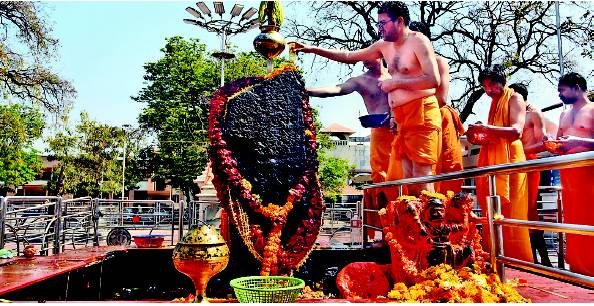 After Hanuman released Shani, the entire body of Surya's son was bruised and he cried in pain, so Hanuman brought some 'Til' and 'Oil' to soothe the pain. Ever Since then it is said that if you offer Oil and Til to Shani on Saturday, it will protect you from facing the wrath of Lord Shani.
7. How Hanuman Rescued Shani From Ravana's Prison.
Raavan being the most knowledgeable Asura of all time had won Trilok and with Trilok he had also won all the nine planets. As a cruel King he put all these planets as a staircase and used them to climb up to his throne daily, he felt immense joy while doing so. Ravana had become invincible because of Shiv and Brahma's boons and even Deities were unable to do anything but Shani said that he might help them. Ravana was also a great astrologer so, at the time of his son Meghnath's birth he placed all the planets in his 11th house to make Meghnath immortal but Shani stretched his leg a little bit towards 12th House. Ravana knew that it will cause Meghnath's death so he imprisoned Shani in a dark cell. Ravana did so that nobody could see Shani again.
When Hanuman was sent to rescue Sita, he heard Shani's cries coming out from a deep and dark place. Hanuman found the cell where Shani was imprisoned, Shani requested Hanuman to free him. While Hanuman freed Shani, he became the victim of Shani's gaze but Shani promised Hanuman that those who would pray to him on Saturday will be rescued from the effects of Shani. Shani even helped Hanuman while he was trying to burn Lanka.
8. How Shani Helped Hanuman in Burning Lanka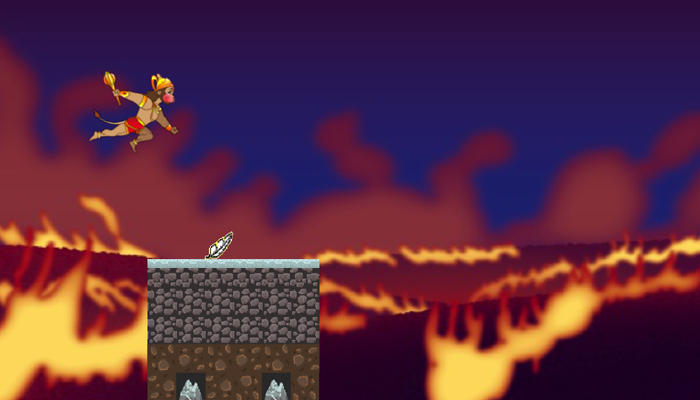 When Hanuman was setting Lanka on fire, he realised that he was not able to burn it properly. Shani had promised Hanuman to help him in degrading Raavan so he looked at Lanka with his Wicked Sight and the city of Gold turned into black.
Follow us on Facebook, Twitter and Instagram for more updates. Don't forget to like and share. Do tell us your views in the comment box below.
11 November 2016
Avni S. Singh