Sustainable living is an increasingly popular lifestyle choice that seeks to minimize one's environmental impact by making eco-friendly choices in various aspects of life. In a world facing numerous environmental challenges, adopting sustainable practices can play a significant role in preserving our planet for future generations. In this beginner's guide, we'll explore the core principles of sustainable living, provide practical tips for adopting greener habits, and discuss the benefits of living a more eco-friendly lifestyle.
I. Understanding Sustainable Living
Sustainable living involves making conscious decisions that help reduce your environmental footprint and promote the well-being of the planet. This lifestyle focuses on three main pillars:
Reducing waste: By minimizing the waste we produce, we can lessen our impact on landfills and the environment.
Conserving resources: Using resources responsibly helps preserve natural ecosystems and reduces the strain on our planet's resources.
Supporting eco-friendly practices: Choosing products and services that align with sustainability helps encourage businesses to adopt greener practices.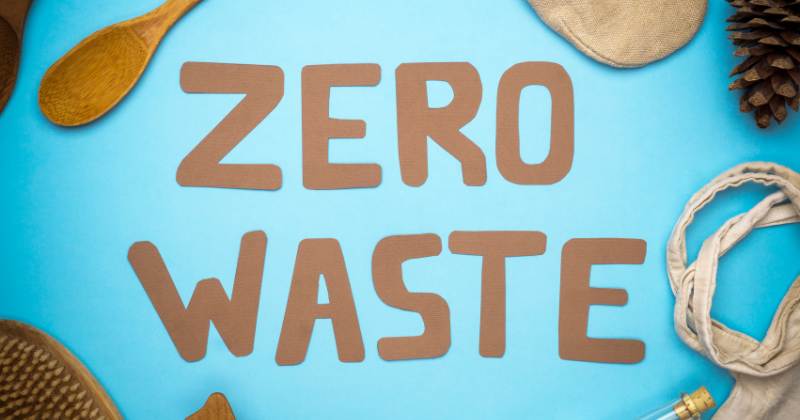 II. Practical Tips for Sustainable Living
Reduce, Reuse, and Recycle: Embrace the three R's by reducing the amount of waste you produce, reusing items whenever possible, and recycling materials to give them new life.
Conserve Energy: Save energy by turning off lights and appliances when not in use, using energy-efficient light bulbs, and investing in energy-saving appliances.
Choose Sustainable Transportation: Opt for walking, cycling, or public transportation whenever possible. If driving is necessary, consider carpooling or investing in a fuel-efficient or electric vehicle.
Conserve Water: Use water-saving appliances, fix leaks promptly, and be mindful of your water usage when showering, washing dishes, and doing laundry.
Support Local and Organic: Purchase locally-produced and organic food to support eco-friendly farming practices and reduce the carbon footprint associated with transportation.
Go Green with Household Products: Choose eco-friendly cleaning products, toiletries, and other household items to minimize harmful chemicals and plastic waste.
Practice Sustainable Fashion: Buy clothes made from sustainable materials, support ethical brands, and consider second-hand shopping to reduce the environmental impact of your wardrobe.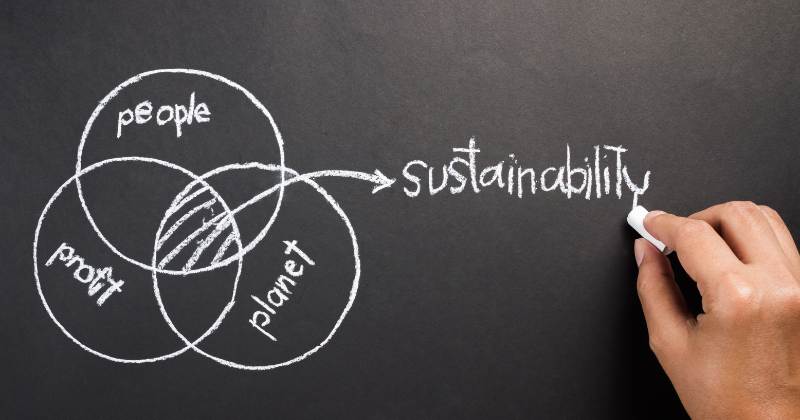 III. Real-World Data on Sustainable Living
By adopting sustainable living practices, individuals can have a significant positive impact on the environment. Here are some real-world data points to consider:
If every American recycled just one-tenth of their newspapers, we could save about 25 million trees each year.
Energy-efficient LED light bulbs use up to 80% less energy than traditional incandescent bulbs and can last up to 25 times longer.
The average American produces 4.9 pounds of trash per day, but adopting sustainable habits, such as composting and reducing plastic usage, can help lower this number.
Public transportation in the United States saves approximately 37 million metric tons of CO2 annually, demonstrating the importance of using sustainable transportation options.
Also Read: How to Reduce Your Carbon Footprint: Tips for Sustainable Living
Conclusion
Adopting a sustainable lifestyle can lead to a healthier environment, improved quality of life, and a more eco-conscious mindset. By embracing sustainable living practices and making greener choices in our daily lives, we can all contribute to a brighter, cleaner future for our planet. Start your journey toward sustainable living today and experience the benefits of a greener lifestyle.