We all know how sexist this world is, however, the past has seen much more blatant sexism in each of its nook and corner. From Hollywood to workplace and every advertisement, everything was an in-your-face sexist result of how the world used to work.
Somehow men were always considered to be the most important species in this world, whereas women were always below them or in the kitchen because that's where they belong. In fact, the 50s were all about being a perfect wife who cooks amazing food for their family and was ready to do anything to keep their husbands happy. This single phenomenon can be noted in various advertisements from the past, especially the 50s. The advertisers and brands had no shame in showing something as degrading as these advertisements.
However, as the world is progressing one can see the change in almost all walks of life, at least for women living in the urban centers of the world. But the image from the past just can't keep away, which is why one photographer decided to do something interesting with them.
A photographer and video editor from Beirut, Lebanon, Eli Rezkallah, decided to create a series called "In A Parallel Universe". In this series, Eli switched up the gender roles portrayed in those ads to reveal the absurdity of such stereotypes, with a twist of humor in it.
Talking about his series, Eli wrote on his website, "Last Thanksgiving, I overheard my uncles talk about how women are better off cooking, taking care of the kitchen, and fulfilling "their womanly duties". Although I know that not all men are like my uncles and think that way, I was surprised to learn that some still do, so I went on to imagine a parallel universe, where roles are inverted and men are given a taste of their own sexist poison."
Each and every recreated advertisement shows how absurd the entire idea would be if the roles are simply changed, which is why they're important for a lot of people to see. Check out the recreated advertisement over here:
1. The people in the 50s were obsessed with making the world a man's place at that time.
2. Leggs was one crazy brand, good thing they are not around anymore.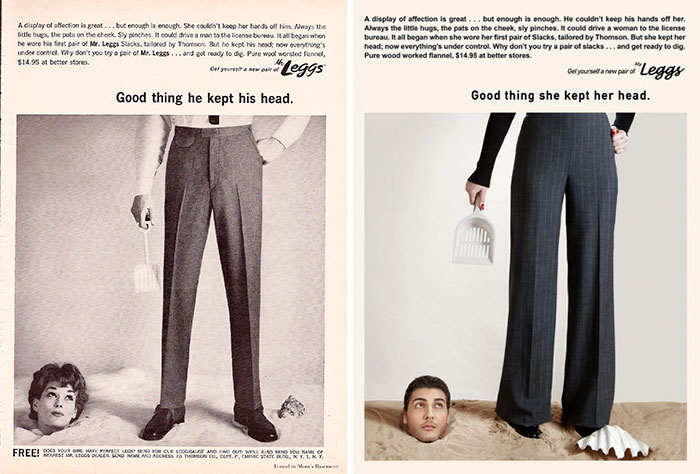 3. As the description read: "We all know a man's place is in the home, cooking a woman a delicious meal." Ahh! The blatant sexism.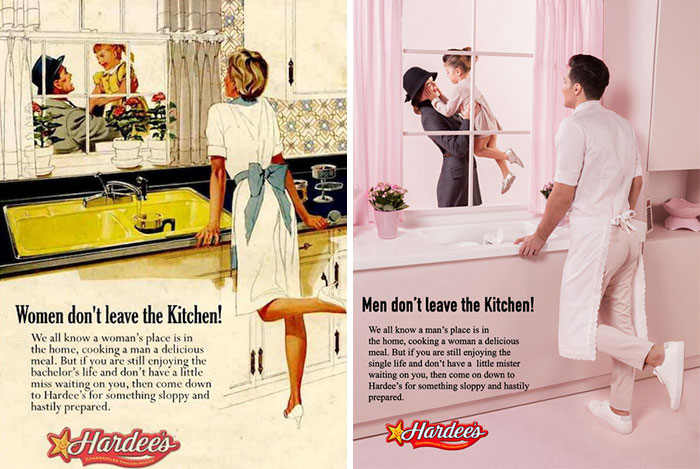 4. Making domestic violence acceptable since the 1950s.
5. Yes, a man can open it.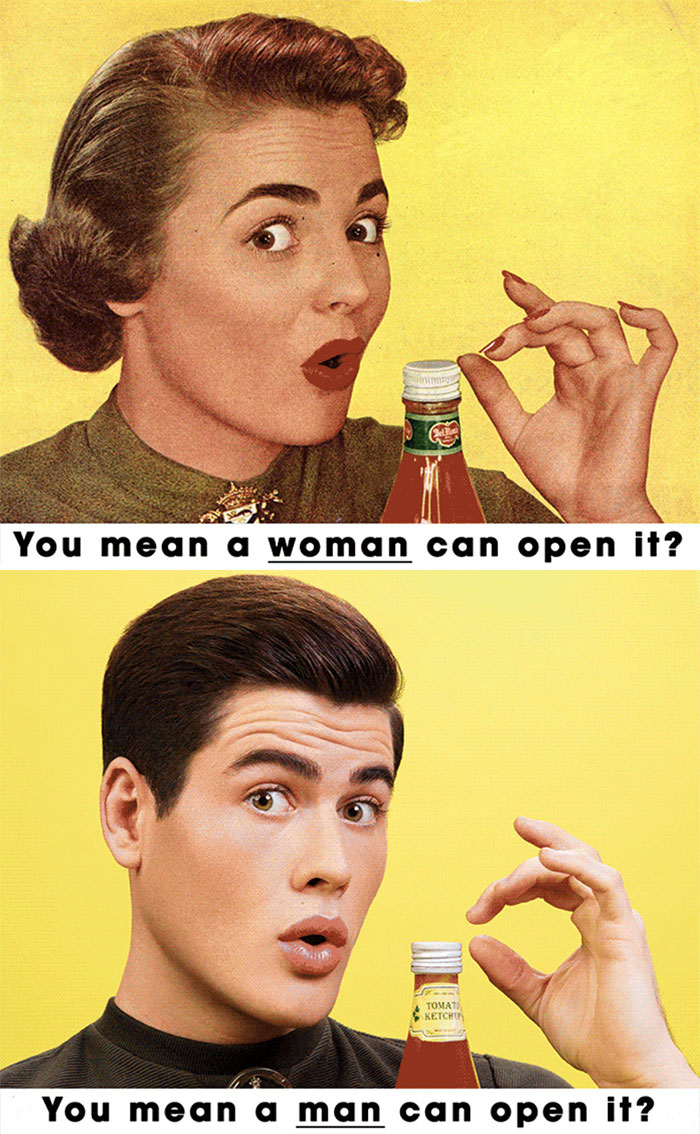 6. Men and their beer. Oops, women and their beer.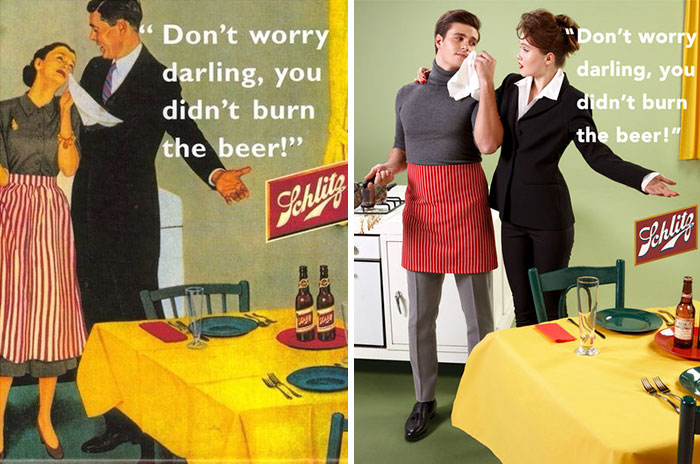 7. One would sure want to know what exactly were they trying to sell through an advertisement as absurd as this one.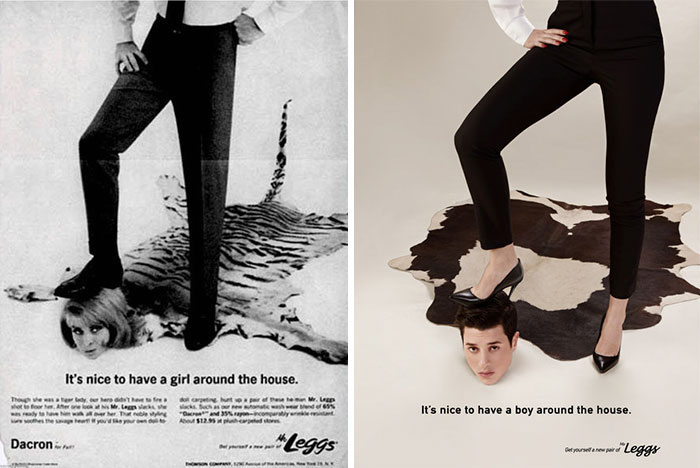 8. Because all a man wants for Christmas is you a Hoover vacuum cleaner.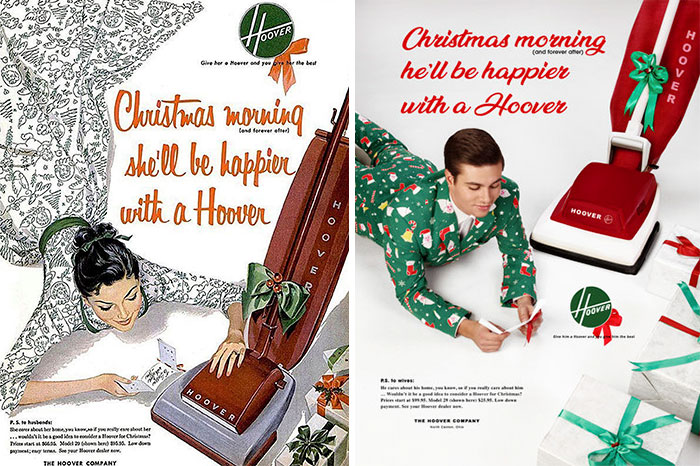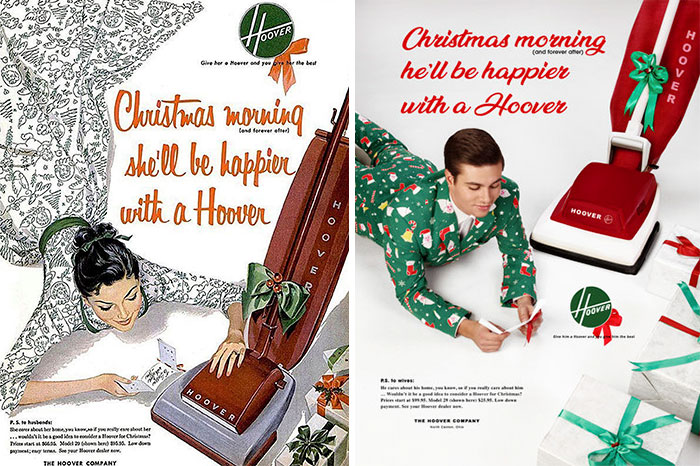 9. You see, cleaning has always been the work of a single gender.
10. Titillating the audience has still been working for brands, isn't it?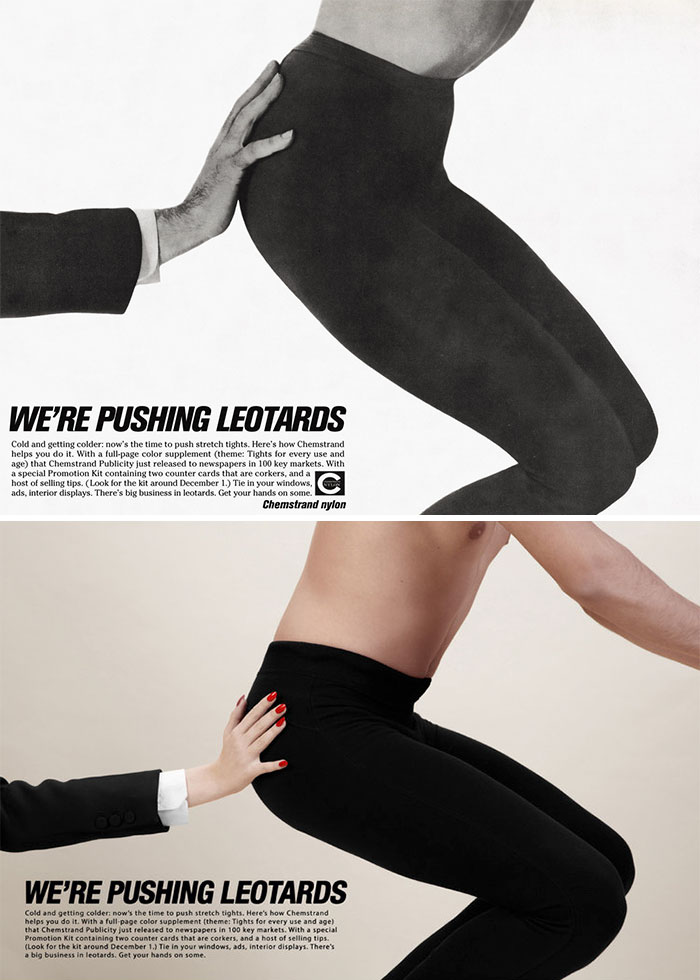 Even though we don't get to see advertisements like these anymore, but are we really and truly away from this kind of world, at the present? Somehow, sexism is still lurking in the dark corners of workplaces and homes, till now.
Image source: Bored Panda
Jyotsna Amla