When it comes to nature, it never fails to surprise us. From the stunning mountains to magnificent lakes, it has wonders we can never even dream of. Precious stones are among those creations that initially seem very mundane but behold beauty like no other, often going through a lot to achieve that finish and worth. However, the most expensive gems in the world are not like your usual stones; rather, they can be processed into precious gems with great care.
If you look at a stone, it's merely a little piece of huge rock; but if you look into it a little deeper, it will perplex you how the mere chains of molecules make it so beautiful. The journey of a stone from being beneath the earth's surface into getting to the miner's hand is astonishing. That's also a reason as to why the most expensive stones fetch the mind-boggling amounts they do eventually.
Talking of stones further, a combination of rarity and peculiarity piques the interest of many who not only possess a taste for finer things in the world, but also have the monies to afford them.
If stones, gems invigorate you, then you need to know about the most expensive stones in the world, what makes them so expensive, where are they found, and how much do they actually cost.
Here are 8 of the most expensive stones in the world
1. JADEITE
It's a Chinese saying- "You can put a price on gold but jade is priceless".
The jade stone has two varieties, one of which is Jadeite- the high-quality one. It comes in a different assortment of lush green shades, each one stunning and an absolute beauty to look at. The most opulent Jadeite is of intensely green, translucent varieties. Its deposits in Myanmar are considered of the highest quality. Apart from this, the significance of this stone dates back to being one of the oldest types of stones which had major importance in Chinese culture since the times of emperors and their rulings, which also makes Jadeite an exquisite stone, especially in the China market. However, the demand is not just limited to China, but also across the world, valued at $3 million per carat (22 Cr INR) making it one of the most expensive stones in the world.
2. EMERALD
Emerald, a member of the Beryl gems family, is one of the most expensive stones in the world which ranges from $200(1500 INR approx) to more than $1 million(7 Cr INR). The highly valued emeralds are very transparent and exude a dream-like beauty. These exquisite stones were mined almost 4,000 years ago and associated with royalty at the time; now they're one of the most sought-after additions to one's engagement rings. This eminently exquisite stone ranges from medium to darker shades of green.
3. RED DIAMOND
Red Diamond, a type of diamond which unlike other colored diamonds is made from pure carbon which makes it even rarer than the popular colorless diamonds. These are the rarest color diamonds in the world, even more than the pink or blue diamonds that have time and again been in news for their whopping sale values and broken records. They are mostly found in Africa, Australia, Brazil, and Russia from which the majority are found in Western Australia.
They can cost a minimum of $1 million per carat (7.5 Cr INR approx). Per year, only a handful of red diamonds are discovered, and often the wealthy of the wealthiest have their eyes set on them.
4. PAINITE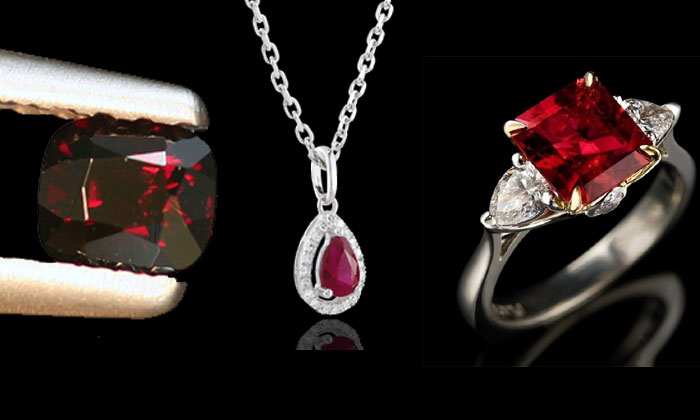 Painite is the world's rarest stone which is only found in Myanmar. It is named after its founder and gemologist- Arthur Charles Davy Pain. It is a borate material composed of Zirconium, Calcium, Boron, Aluminium, and oxygen. Its composition is what makes it so rare as in nature, elements like Zirconium and Boron hardly interact with each other. They typically have a very alluring orange-red to brownish red color.
This exclusive stone is priced between $50,000-70,000 (36 to 50 lakhs INR approx)
5. BLACK OPAL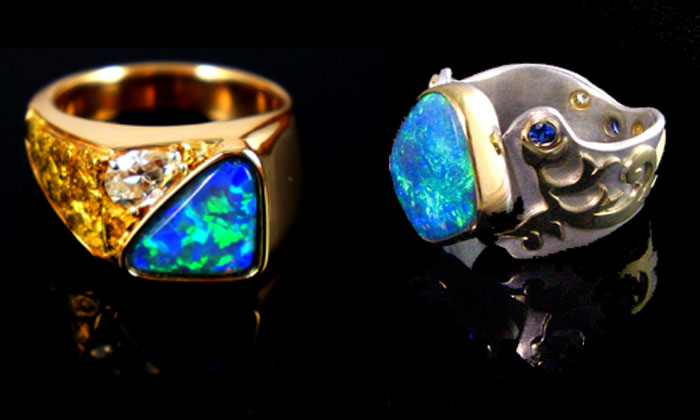 If nature has to fill the night sky with every color, it would be exactly like Black Opal. All opal stones are extremely valuable and come in different colors and Black Opal is the rarest of them all. It is majorly famous for its awe-inspiring beauty having very rich colors with black as the background, giving it a luxurious and exquisite look.
It is a composition of amorphous hydrated Silica found only in Australia. The high-quality black opal has a worth of $10,000 per carat (7 lakhs INR).
6. MUSGRAVITE
A member of the Taaffeite mineral family, Musgravite is an extremely rare oxide stone, discovered in the Musgrave ranges of Australia. It is an Aluminium oxide with iron, zinc, and magnesium. This stone has a very deep grey to purple color and is exceedingly rare making it one of the most expensive stones in the world going for a price of $35,000 per carat (26 lakhs INR)
7. ALEXANDRITE
In the world of stones, if there is a stone that is highly valued and changes color during day and night- that's Alexandrite. Its color changes from green to bluish-green in daylight to red to purplish-red in incandescent light. It costs around $15000 (11 lakhs INR) per carat and can go up to $70,000(51 lakhs INR) per carat.
It is found in Sri Lanka, East Africa, Brazil, Russia but its fine quality is extremely rare; making it another one of the most expensive stones in the world and quite popular among gem enthusiasts.
8. BLUE SAPPHIRE
Blue Sapphire is typically a blue-colored stone; and its name is acquired from the Latin and Greek words sapphirus and sappheiros meaning blue stone. It ranges from little as $25 (1500 INR approx) to over $3000( 2 lakh INR) per carat depending upon the quality.
The Blue Bell of Asia, a type of sapphire, was traded at $17 million in 2014. Its exquisite color chiefly depends on the presence of small amounts of iron, titanium, chromium, copper, or magnesium. Along with its alluring beauty, it is also the third hardest metal on earth.
The most valued type of sapphire is Padparadscha sapphire and cornflower blue sapphire. And, the three most famous regions of the finest sapphire are Kashmir, Myanmar, and Sri Lanka.
So, there you have it, the most expensive stones of the world which are truly the astonishing treasures of mother nature; rare, magical, beauteous, and deluxe. Every now and then these stones donned jewellery is in the news for their whopping auction bids; and we can't wait to see another one in the news soon.
Suggested read: Most Expensive Thing In The World