The handbag! It's that intricate world inside the real world for a woman. One simply cannot imagine a woman without her handbag. And one also cannot take one's woman indulgently lost in the intricacies of her handbag.
The common saying or popular wisdom suggests one shouldn't really open a woman's handbag without her permission. Well, grace demands that. Also, one should consider the fact that there shouldn't really be a lot of politicking or social commentary regarding the next most precious item for a woman, beside her jewellery.
Isn't it? You probably may have heard something of that kind in life. Well, if you haven't, then probably you've either been with a reclusive personality of sorts. Or, it may so have happened that you have been with a rare or an endangered species of sorts.
Well, where fashion statements and popular culture stands, then it could be said that the handbag is pretty much an extension of a woman's personality. For instance, in a very different connotation, when you spot alluring women with darker shades of lip-colour and gothic accessorised items, and habitually so, then probably it's not tantamount to firing in the dark to understand that the woman keeps off from bright or sassy shades.
Similarly, a handbag too connotes the extension of a woman or quite simply mirrors the personality of the individual.
And given that part of the world where we are in, in the 21st century, it's hardly a surprise that there's a handbag galore out there. That said, which are the most expensive handbags for the year 2018 that women are already going ga-ga for? Well that said, there is hardly a surprise that most women are particular about their sense of style and conscious about the trend they set. And what can be possibly better than essaying their style statement through the handbag of their choice?
So, let's give it a shot and figure out the most stylish, suave and therefore, expensive list thus far
The Blue Crocodile Hermes Birkin Handbag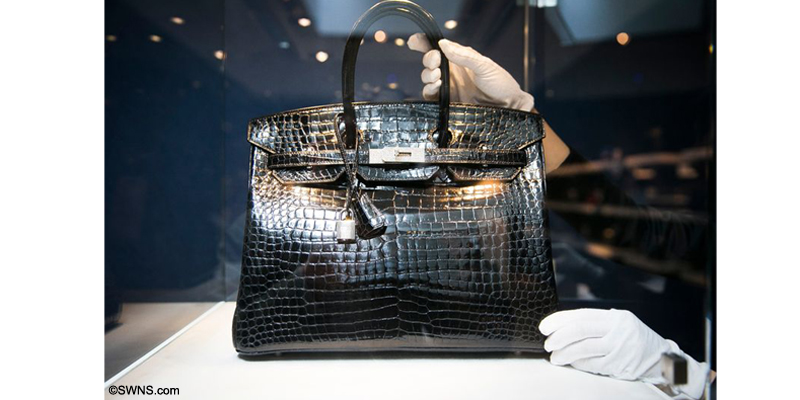 Priced at a whopping $150,000, this is surely an elegant purchase from the house of one of the most ostentatious and yet, elegant fashion houses ever- Hermes. Well, truth be told, when one comes across a product from the house of Hermes is supposed to be good but this one runs on a rather exorbitant price-tag and do you know why? At a recent online auction, there were hundreds of thousands of bidders for this stylish bag that were attracted by the bag's white-gold and 18-karat diamonds.
Hermes Exceptional Collection Shiny Rouge Handbag
You came across a bag that was priced at $ 150,000. Now, there's something more ethereal. Well, that is, both in the departments of looks and prize. And here's why.
The key to unravelling the secret behind the galloping price-tag rests behind the full name of this handbag. Hermes Exceptional Collection Shiny Rouge H Porosus Crocodile 30 cm Birkin Bag with 18K White Gold & Diamond Hardware. That name alone explains why the bag commands perhaps a boisterous price tag. Who wouldn't want to get his hands on to a bag that's imposing in its design as well as studded with gold and diamonds?
Chanel 'Diamond Forever' Handbag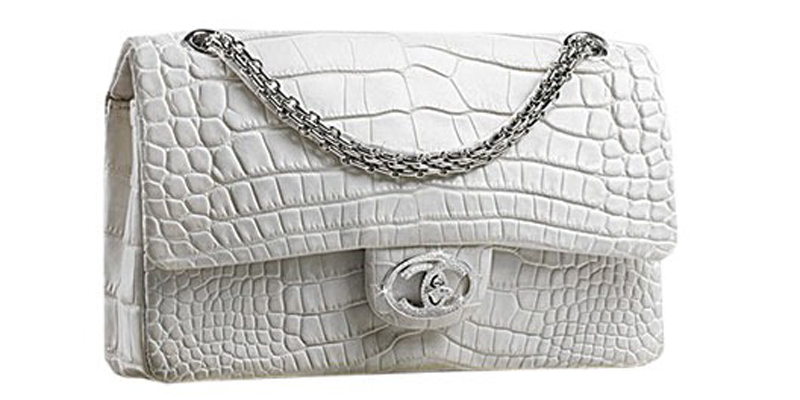 Girls love the idea of love and the person who gives them this special, one of a kind feeling. But is that all? Could it be that there is something else in their lives that they love the most? Well, diamonds, right?
After all, how many times have we heard that the diamonds are a girl's best friend? First, this is a landmark brand in itself. Second, this leather handbag is laced with around 334 diamonds. Now, that in itself, explains why this handbag is priced at a whopping $261,000.
Lana Marks Cleopatra Clutch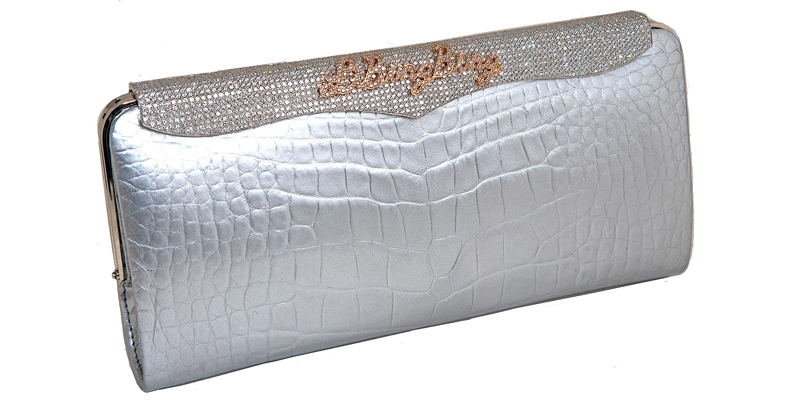 The very name Cleopatra commands a dazzling combination of power and exuberance. So when the same is echoed by a celebrated fashion designer- Lana Marks- the creation, undoubtedly, has to be as sophisticated and royal as the original person who's essence it echoes.
And that is perhaps the greatest key of the celebrated Lana Marks' Cleopatra Clutch. This is priced at $400,000 dollars. Encrusted with around 1600 diamonds, this clutch, is, without doubt, a girl's best friend- isn't it? Well, go for it, would you?
Hermes Chaine'd Ancre Bag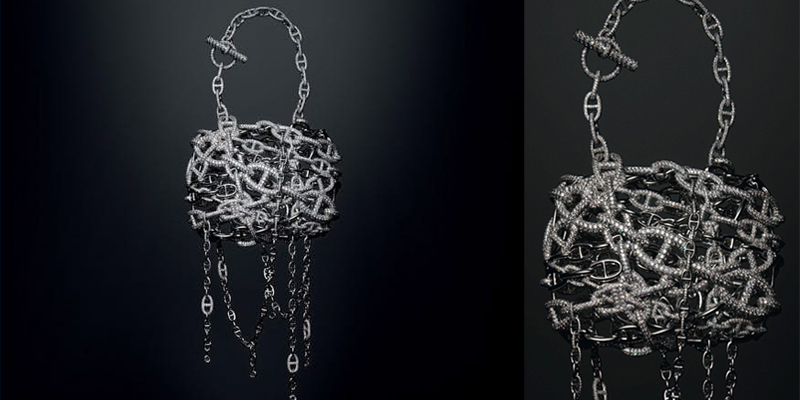 In the world of fashionable handbags, the keenness to standout from the perspective of a designer rests on their ability to put forth a truly creative product, something hitherto-seen in the ebb of fashion. So when a design extraordinaire comes from a celebrated house of fashion such as Hermes- then the odds of it being successful- are understandably stacked in the product's favour.
And in order to understand that, one needs to go that far. Where the shape of this Hermes Chain'd Ancre bag stands, it's uniquely in a league of its own. Perceptibly unusual and seemingly weirder but attractively vague, this standalone design from Hermes is a charming addition to any HNI's wardrobe. Isn't it? With its spectacular prison-like shape, the handbag, encrusted with 1,160 pieces of diamonds is an extraordinary addition to one's star-studded collection. This, one of a kind product is, therefore, priced at $1.4 million.