Living in Bangalore is said to be every Indian youth's dream these days. Be it the pleasant climate, the booming IT hub or the renowned nightlife, the city has almost everything to offer and moreover, living in Bangalore not necessarily means that you would need to have a heavy pocket, just like it is needed to live in Mumbai.
But before going further, we need to accept that the city's official name has been changed to Bengaluru and that being said, for all those who have lived or had been living in the city, Bangalore feels more authentic.
Alright, now coming to the point, Bangalore is known as one of the most ethnically diverse Indian cities with over 62% migrants living in it and it still doesn't fail to welcome everyone with a warm heart.
People all are emotionally attached to the city we grow up in, especially in India. Be it a small village or a metro city, their home town always remains close to their heart, but after living in Bangalore one can easily deduce that the city embraces one and all.
Despite being the third largest city and fifth-largest metropolitan in India, Bangalore always has a place for anyone who is looking for seclusion or companionship. And if you are looking to know what it is like to be living in Bangalore, we have listed 10 things that make it the coolest city in India.
Living In Bangalore: 10 Things That Make It The Coolest City To Live In India
1. Engineers Everywhere
Most of the migrants who have been living in Bangalore have come here in the search of a career and when it comes to the biggest industry in the city, the boom of IT sector has made it the Silicon Valley of India. Housing around 300 IT companies from all over the world, and the word 'Bangalored' is commonly used in the USA and was added to the English language, which means that the job was outsourced to Bangalore, India.
This also makes the city a true cosmopolitan and gives those living in Bangalore gives a chance to meet people from various parts of India as well as the world in general.
2. Trendy Youth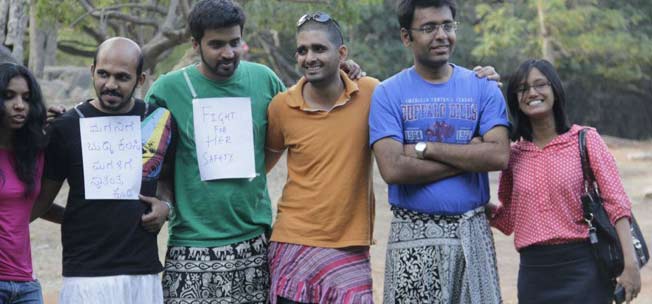 From a young crowd of students from every corner of India to a group of foreigners working in the city, Bangalore has a place for all. The youth living in Bangalore are part of the most progressive population of the nation. Not only are they the first ones to come up with flash mobs as well as viral videos, when the male population gathered on the roads last year, wearing skirts to protest against sexual assaults on women, they set up an example for taking a stand in what we believe and speaking about the worms of the society.
3. Women Safety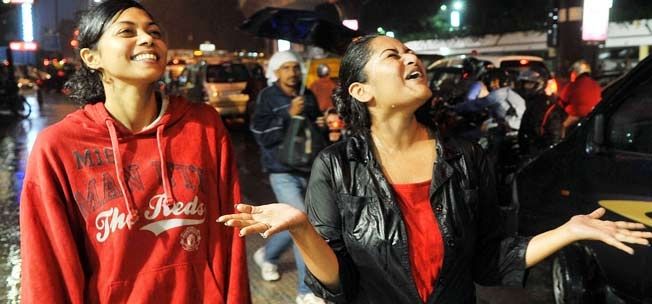 Unlike places like Haryana, Uttar Pradesh and even Delhi these days, where women are being raped at the drop of a hat, you can go out to hanging out with your girlfriends at any time of the day without having a constant fear of being raped. Whether you are pub-hopping or just walking about, you don't need to worry about catcallers as well as eve-teasers at all.
Living in Bangalore also comes with an advantage of women empowerment, with women opting for unconventional careers like drivers and even bus conductors. The Bangalore Metropolitan Transport Corporation (BMTC) even runs special women-only buses which operate during the peak hours between Electronics City and Central Silk Board.
4. The Unmatched Weather
When it comes to metro cities and a pleasant weather, a combination rarely seen, one gets the best of both world while living in Bangalore. Being Situated 3000 feet above sea level, the city offers a perfect blend of beautiful weather and modernization. And yes, it is the same throughout the year.
5. Clean And Green
It is a beautiful city and living in Bangalore comes with an added advantage of breath-taking parks across the entire location which can be found even by the side of the busiest intersection in the city. With over 200 lakes and tanks, Bangalore boast of the highest number of lakes earlier, but now most of them are untraceable due to land encroachment, but despite all of that it still covers a lot of greenery.
Another reason people consider Bangalore as the best city and it is not just because of the weather as it is also one of the cleanest cities in India and people like to keep it that way. So, think before disposing of something in the wrong place.
6. Pub Capital Of India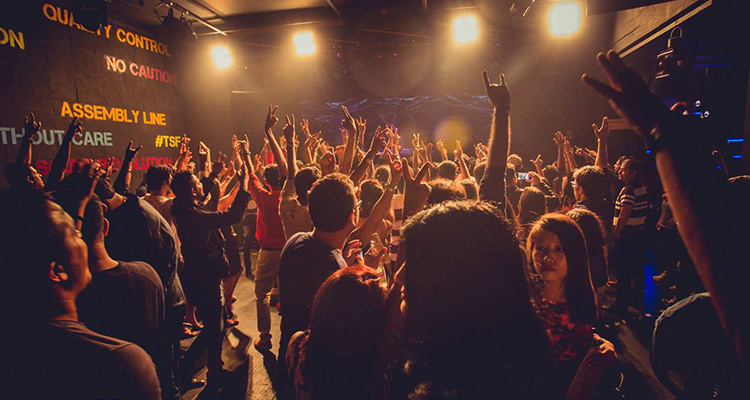 Bangalore is not just the entrepreneurs' capital but also Asia's pub capital as it has the highest number of pubs in the continent. Moreover, while the deadline for pubs was 11 pm sometime back, now they're open till 1 am. Cheers!!
There is a pub or a brewery at every nook and corner of the city and every street you step on, so you are never far from booze as you are sure to find a cozy little pub serving drinks.
7. Paradise For Music Lovers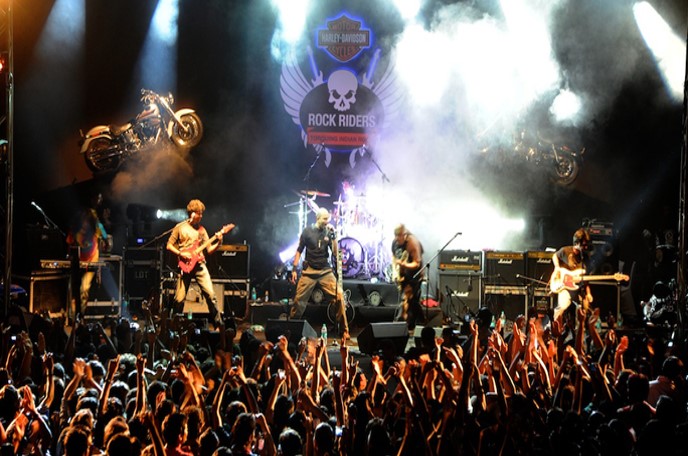 One might think that Delhi, Mumbai, and Pune host the best concerts in India but Bangalore too has its own share of concerts throughout the year as every artist who visits India is highly likely to perform at Bangalore. And since people living in Bangalore are hardcore music fans, you will also find the rock culture being amazing in its own way, in this city.
8. Weekend Getaways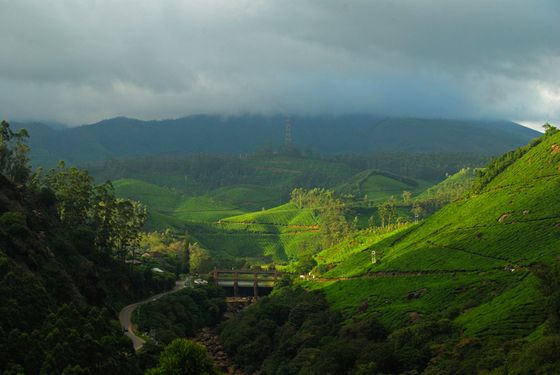 Popular weekend getaways for people living in Bangalore are just a night's journey away from the city and whether you like Goa or Gokarna, these must-visit destinations are just 7-8 hours away from the main city. Hell, even Mangalore and Kerala are pretty close!!
9. Home Sweet Home
Since Bangalore is host to a huge number of migrants and the IT industry has been booming for more than a couple of years, this has attracted a number of well-known real estate developers to the city, who have created the E-city skyline with the help of their, spacious, luxurious, designer, as well as one-of-a-kind projects.
Recommended projects include Ajmera Infinity, Genesis Ecosphere, Concorde Silicon Valley, and Unitech Uniworld Resorts, among others. Moreover, one of the major highlights of a cosmopolitan is the number of huge shopping malls, which are also present in every major area of Bangalore. For people living in Bangalore, Brigade Road has been a one stop solution for shopping, partying as well as for games like paint ball and Bowling alleys.
10. Food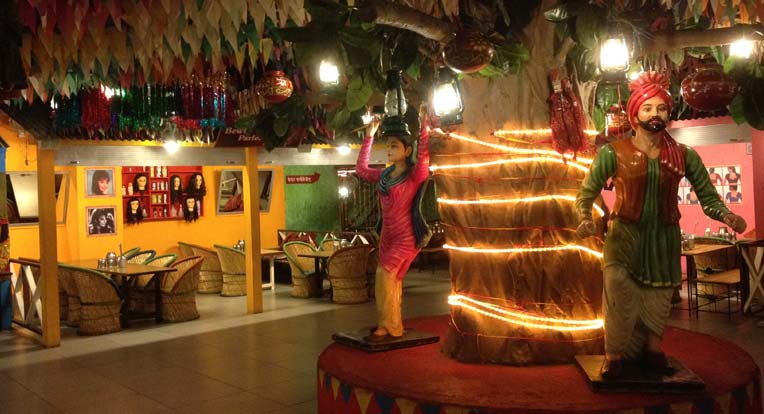 If you are thinking of living in Bangalore then you should know that apart from their local authentic cuisine, the city has a variety of delicious cuisines to offer and you will find the best themed-restaurants here.
Bangalore has a huge inclination towards organic food and you can easily find organic hang out joints such as The Yoga House and Carrot's Healthy Kitchen across the city. However, when it comes to fast/street food, one bite of the world's best Dosa at MTR/CTR/Vidyarthi Bhavan, and you will forget everything. It's that awesome.
And in the morning, if you want to relish the softest idlis, heavenly upma, and delectable Kesari bath, there will definitely be a hole-in-the-wall eating joint near your crashing place.
In short, living in Bangalore means that one of the perfect cities in India is your host and from the romantic cold weather to the lush green as well as perfectly trimmed gardens, from hot engineers to cool IT hubs, from clean roads to delicious food, from warm people to a great nightlife, will make you lose all your inhibitions.