To become a model, you often have to work out the plan yourself laboriously. But if you believe in yourself, have the will to persevere, and can put up with setbacks, you have a good starting position. Let's discuss how to become a model and what that entails.
How do I become a model?
First of all, it is vital to have a good appearance and the ability to face the camera without hesitation. It is not important that if you have an inclination towards modeling, you would know how to become a model. Some models are born into it, and others have to learn it through training and routine. Take every opportunity for a photo shoot with a good photographer. You will see that you get better and better every time you shoot.
Of course, good looks are essential, and body measurements are particularly crucial for catwalk models. When it comes to photo models, a likable charisma and a pleasing, distinctive appearance are particularly important.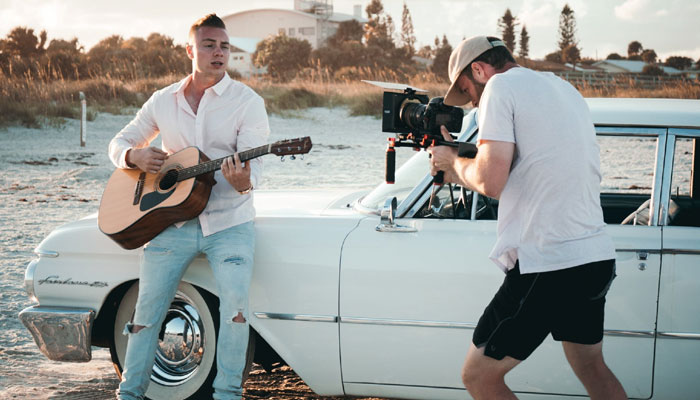 When you think you are ready to be a model in terms of appearance and facing camera, it's time to apply as a model.
How do I apply as a model?
You can apply to model agencies and photographers. It is, of course, important to only turn to reputable places.
The best way to contact agencies is by email. Include three to four photos of yourself and state your measurements, your age, and where you live. Also, please share your phone number for them to contact you when required.
If you don't hear anything after two weeks, you can follow up by phone.
If your application were of interest to the agency, you would receive an invitation to an interview or a test shoot. If someone sends you a rejection letter, don't be discouraged and try it somewhere else.
Height, measurements, and size of a model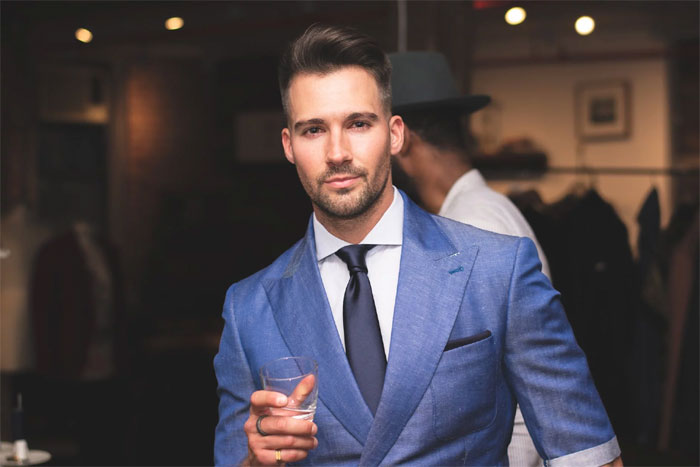 Knowing how to become a model is crucial and so is knowing if you can become a Model. Many photoshoots take place in underwear or swimwear. A well-trained body and general fitness are therefore essential for models. In addition to the correct model dimensions, body proportions and appearance are crucial. In men, in particular, the muscles should be developed without being fatty or soggy. A defined tucked belly is always well received.
The time of anorexic female models is still not over. Too much orientation in this direction is increasingly viewed as critical. It is best if a model looks fit and healthy rather than slim and unhealthy.
There are narrow requirements for catwalk models, which are handled differently depending on the agency. It becomes difficult for women who are under 172 cm tall(182 cm for men), the best is 175 cm to 180 cm. The dress size should be 36.
The reason for these specifications is that the sample collection to be demonstrated during a fashion show is only created in this particular size.
If you don't want to do the catwalk but only stand in front of the camera, the size is not that important. However, many agencies are looking for both photo jobs and catwalk jobs.
How do I recognize a reputable model agency?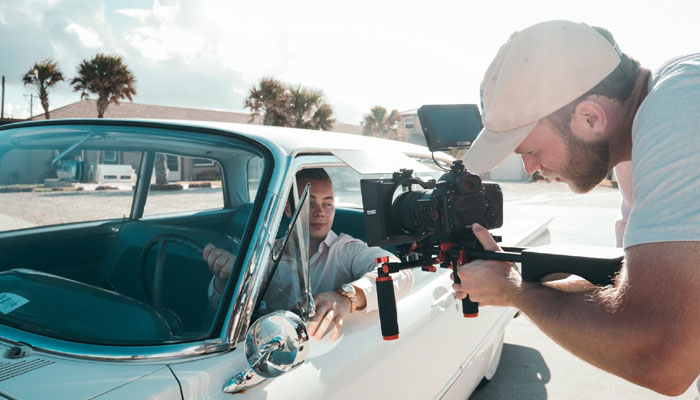 Unfortunately, there are also dubious model agencies on the market. They live on making false promises to newcomers and pulling the money out of their pockets.
You should become suspicious if the dream career is promised to you, and high daily fees are guaranteed.
Another bad sign is when someone asks you for money. You should only pay money if you get real value. For example, a good education or a professional shoot provided, you can also use the results of the shoot outside the agency. Do not be blinded by promises to secure bookings, which you are only supposed to get if you book overpriced model courses.
Under no circumstances should you pay money for inclusion in the agency's file. A reputable agency earns its money by placing orders, not by fees, for inclusion in its file.
Professional model posing
Professional models can act independently in front of the camera without precise instructions from the photographer. The topic of the shoot is discussed in the briefing, and the model should then deliver the appropriate poses themselves. The photographer gives small instructions and corrections during the shoot but is reluctant to start with the basics.
It is, therefore, important for your success that you have a basic repertoire of poses and can act independently and, of course, in front of the camera. Of course, you get the necessary security through many many shootings. The more you stand in front of the camera, the better you will get.
However, thorough preparation is also important in the run-up to shootings like standing in front of a large mirror and practicing posing. A good posing book can be helpful here. Or you take a fashion newspaper and adjust some poses. But it is important that you understand such templates only as a suggestion and act independently relatively soon.
Also Read- Fitness Tips That Make You Look Like CR7
We have given you a few crucial tips on how to become a model. Now you need to measure and walk through the rest of the steps and make it seem like a catwalk.