It is bad enough that mosquitoes leave itchy bites and red spots. The fact that they also rob their victims of sleep with annoying buzz puts them in the list of most hated animals. But the sound has a deeper meaning. Let's find out why mosquitoes buzz?
The relationship between mosquitoes and humans is quickly described as biting and scratching. It might be in the wrong order because there are some other aspects of our relationship that we usually don't discuss. They are buzzing, stinging, scratching, and trying to kill the mosquito. The small and very common mosquitoes, feast on human blood and leave itchy marks. There are 2,700 species of mosquitoes and all of them have one thing in common, they are annoying to humans. Most cannot survive unless they regularly attack mammals.
The two-milligram animal injects saliva into their victims with their proboscis. This secretion contains an active ingredient that prevents the victim's blood from clotting in the mosquito trunk so that it does not become clogged.
In humans, the mosquito saliva causes little red bumps. The secretion is a foreign body and our immune system reacts to itching and burning. As if that wasn't enough, mosquitoes also produce an annoying buzz that keeps a lot of people awake at night. It might actually be a disadvantage of the mosquito. Why do mosquitoes reveal their presence by making the noise and thus put their own lives in danger?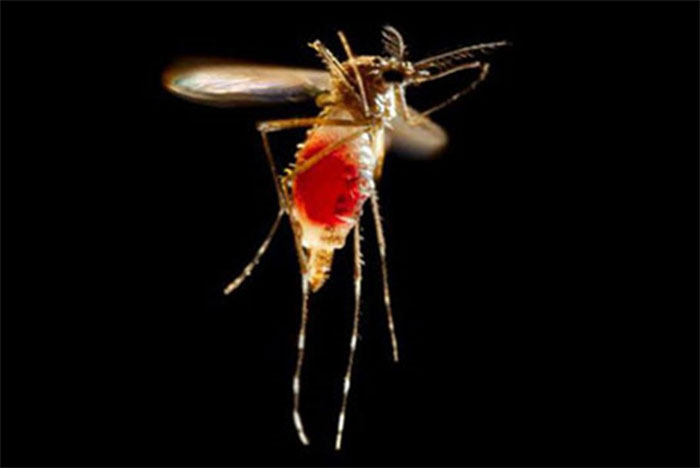 The buzz comes from the muscles in the forebody. When the wing flaps, the muscles of the insects contract there and then relax again. This movement takes place at lightning speed and causes not only the wings but also the air to vibrate. This creates the noise that we perceive as a buzz.
This also has an existential meaning for the flying devils. The buzz helps the mosquitoes to reproduce. The male hums at a higher frequency than the females. This way, genders can recognize each other. The noise of the male mosquitoes is at a frequency of around 600 hertz. In contrast, the females only reach 550 Hertz because they flap their wings a little slower and therefore produce a deeper sound. This symbol of femininity is irresistible to male mosquitoes.
Suggested Read – Why Do Zebras Have Stripes? How Does The Leopard Camouflage?
There are several electronic products available in the market that produce certain low-frequency noises that are supposed to keep the mosquitoes away. But many users claim that these machines do not work. One thing is certain if you don't want to get bitten by a mosquito or get disturbed in your sleep, you need to keep the mosquitoes out of your house.