Letters and faces blur, the eyes zoom back and forth and yet the image does not get into focus. If something is too far away, too small or the light is too bad, you narrow your eyes immediately to narrow slits. Do you see better when you squint your eyes?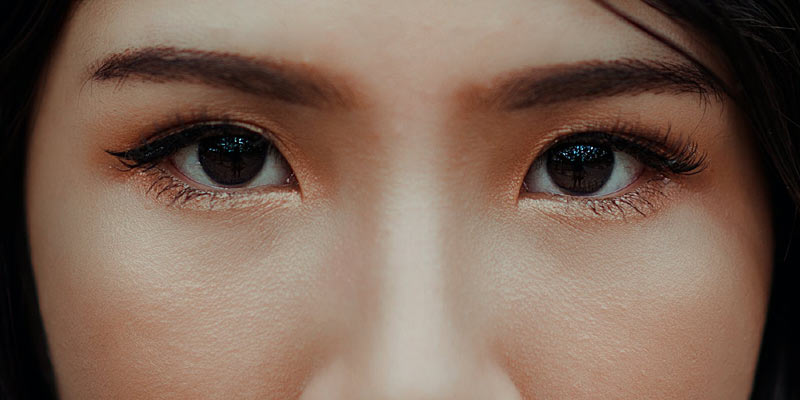 While traveling, we often come across signboards and ask 'what's on that sign over there?'. We see someone familiar from far, we squint our eyes and ask 'Is it really him?' The same happens on television while checking the scoreboard.
When the letters become blurred, many people automatically narrow their eyes, peek through two slits, and try to focus on what they see. A little trick that always seems to work. Does this serve as a zoom function in our eyes or improves focus or is it just self-deception? Let's clarify.
Anyone who can see better when squinting their eyes suffers from Ametropia. Otherwise, this effect would not occur. Squeezing works but it's also a warning to the eyes that they are no longer working properly.
When we open our eyes, rays of light enter the eye from all directions through the pupil. They then bundle into one point, usually directly on the retina. The image is depicted there and is passed on to the brain for us to be able to see and recognize.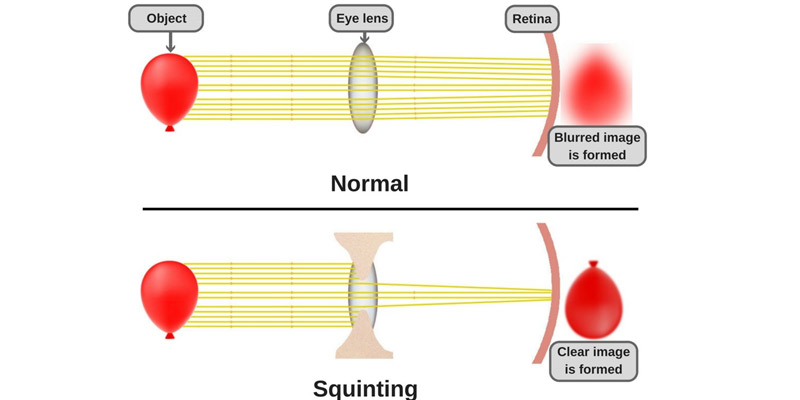 If this image is out of focus, the beam of rays hits in front of or behind the retina which is not exactly where it should. Our brain can only develop a blurred image from this optical information, a bit like a photo in which the camera has not focused on the image. As a result, we cannot decipher the street sign or have to puzzle over whether it is the same person you are looking at.
Our normal reaction to the situation is blinking and squinting the eyes. At that moment, the eyelid gap becomes smaller, and much fewer rays of light penetrate through the pupil trying to fix the error. As a result, the beam that enters the eye becomes smaller and strikes another point. In the ideal case, this is the retina, the exact spot on which optical information ends up in a healthy eye.
Suggested Read: Is Warm Water Free of Germs?
Nevertheless, the image sharpened by the narrowed eyes hardly corresponds to the view from a healthy eye. The narrow field of vision reduces the field of vision, so the picture gets smaller. Also, less brightness penetrates the eye.
As a result, whatever we see, we see it sharper but the surroundings appear significantly darker. So the slit view makes a small section sharper but overall you see less and darker. Thus, you see better when you squint your eyes.