Ask any iPhone user and they tell you how an iPhone is not an iPhone without Siri. This voice bot has transformed the way people use phones and now more and more brands are jumping on the bandwagon of getting a staple voice bot for their device too. However, we all know that there can nothing be as great as Siri. She's witty, funny and even humane to some extent. Plus, apart from answering your basic queries, it can also help you in passing out some free time. Here are some really funny questions to ask Siri and have absolute fun.
Siri was first introduced on the iPhone 4S in 2011 and since then, it has helped us in setting up alarms, records and alerts. It is now entering the world of smart homes with which you'll never have to do anything and just ask Siri to do it for you.
While this voice assistant is better known as a life savior, there are certain questions that you can ask it and have an absolute time of your life. Apple has always tried to make Siri as lifelike as possible, which is why adding jokes and certain quirks to it is the way the company operates.
Here are some funny questions to ask Siri in case you're looking for something for a quick laugh.
1. What does Siri exactly mean?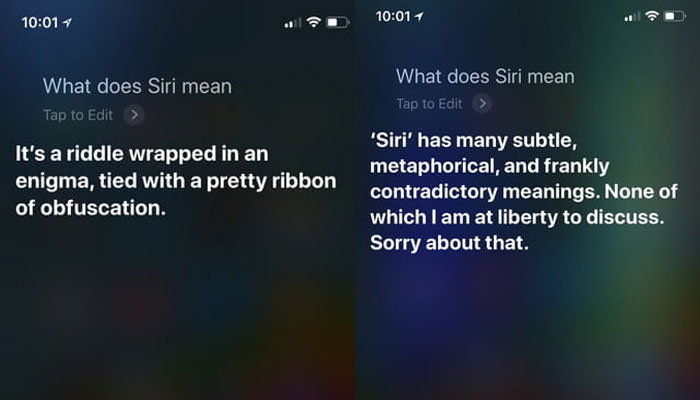 2. What do you dream about Siri?
"I only dream of helping you. Well, that and flery winged unicorns."
3. How old are you Siri?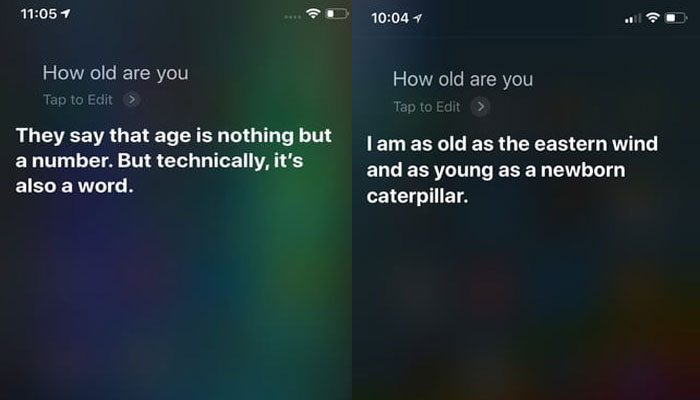 4. Why do you vibrate?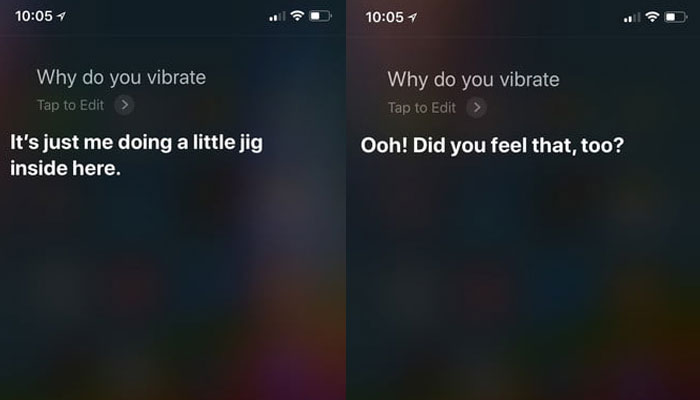 5. What is your favourite colour, Siri?
"My favorite color is… well, I don't know how to say it in your language. It's sort of greenish, but with more dimensions."
6. Are you scared of anything?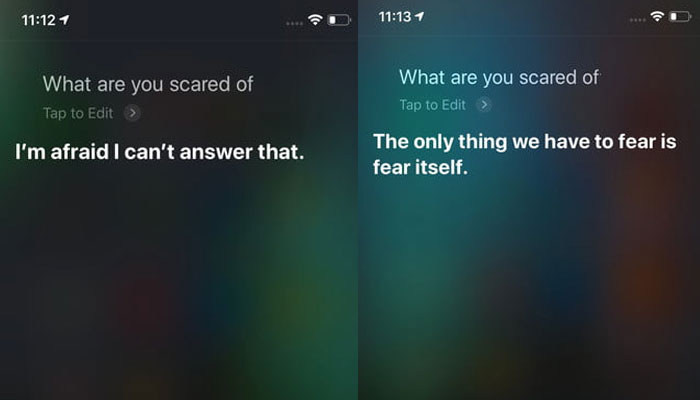 7. Will you go on a date with me?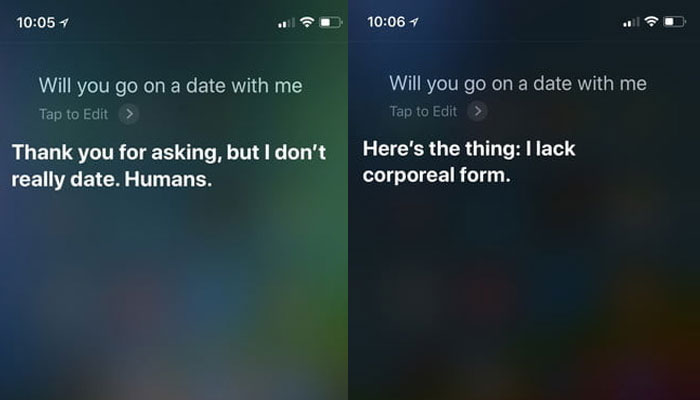 8. Do you have a boyfriend Siri?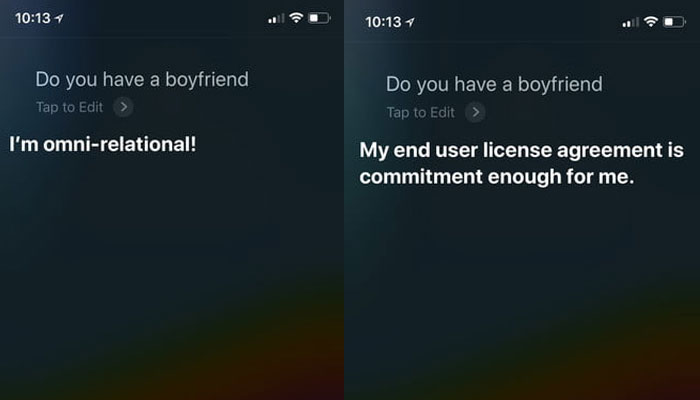 9. Talk dirty to me.
10. Can I kiss you?
"OK… how about a web search for 'inapproprate behaviour?"
11. Just tell her, "I'm drunk"
While initially might open up with "neither of us is driving home", it also offers a button to "Call me a taxi" which is both funny and intelligent, as well as, safe in case you're drunk.
12. Make me laugh.
Tell Siri this and she'll immediately fetch some really funny jokes for you to laugh on and share with your friends.
13. What are you wearing?
This is probably one of the most funny questions to ask Siri, but more importantly, it is intelligent, considering the kind of answer Siri gives. She usually says, "In the cloud, no one knows what you're wearing," and "I can't answer that. But it doesn't come off."
These funny questions to ask Siri are not only interesting and funny but are also quirky and super smart to some extent. So, getting bored? Whip out one of these questions for Siri and have a good laugh about it.
Jyotsna Amla