West Bengal offers a wide array of the most exotic and delicious sweets. You will be hard pressed to find a person in Bengal who doesn't have a sweet tooth. Throughout the state a plethora of sweet shops can be found in every nook and cranny, selling a diverse range of sweets. There is a hoard of popular West Bengal sweets to choose from if you are in the state. Here is a list to help you opt for the best of them.
Roshogulla – The most popular name in the list of West Bengal sweets: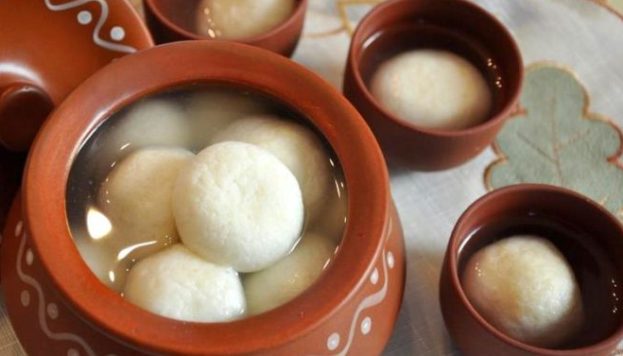 Roshogulla and West Bengal have almost become synonymous with each other. There's no Bengali alive, perhaps, who hasn't had a Roshogulla and doesn't cherish it. These little, soft, round white balls of sweet are made out of Chhena (cheese curds) and dipped into a sugary syrup. This is the one sweet that is found in literally every single sweet shop in West Bengal. And the sales of Roshogulla shoot up during big festivals as it's the most in-demand sweet during the time. Over the years, several varieties of Roshogulla have emerged, but the original white one is always fancied.
Mishti Doi:
If there is one sweet that has given the Roshogulla a run for its money in Bengal its Mishti Doi, or sweetened yoghurt. This sweet delicacy has melted the hearts of countless Bengalis over the decades and continues to be the most sought after dessert in the state. Mishti Doi is the most common sweet dish that is consumed in Bengali households during the summer months. Sweet, soft and chilled – it just melts into your mouth and reinvigorates your soul.
Payesh:
You can call it the Bengali version of 'Kheer' but Payesh is a dessert that is close to all Bengalis. It is generally prepared at home during a festival or on a happy or pious occasion. Payesh is prepared with milk, rice, sugar, ghee along with cardamom and bay. It also includes dry fruits like cashews and other nuts. The perfect payesh should be served hot and should have a thick, creamy texture. It is sweet, heavy and filling and perfect to savor a happy moment.
Amriti: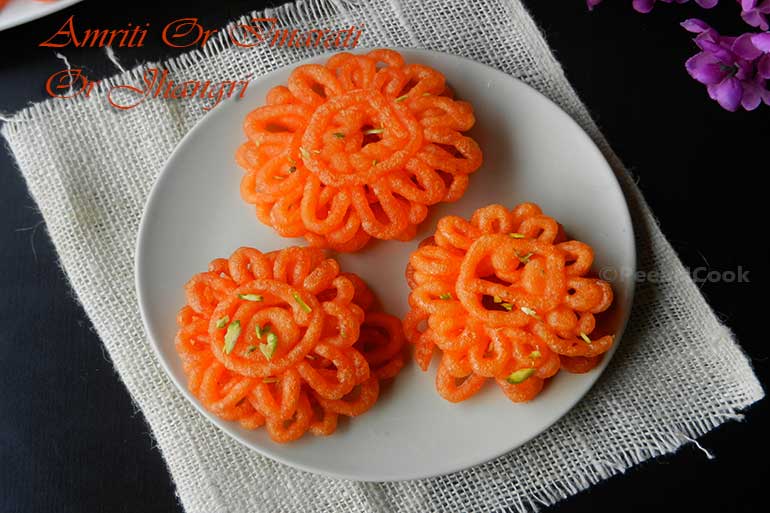 Amriti or Imarati is very similar to the Jalebi which is found in North India. But Jalebi is made from all-purpose flour or maida while the basic ingredients of Amriti include urad dal batter (polished black lentil), sugar, water, saffron colour, cardomom ground and ghee to fry the item. The key to making the perfect Amriti is, after its ingredients, to deep fry it in the ghee and then give it a spiral shape along with its distinctive circular design on the borders. It is crispy and syrupy and tastes perfect after having a spicy snack.
Sondesh: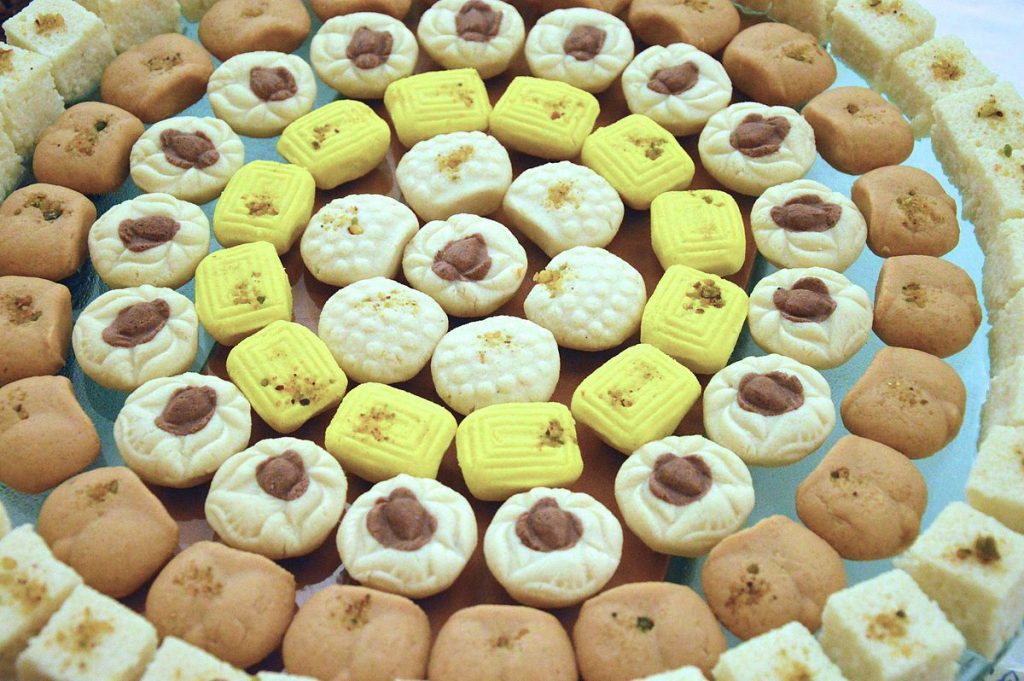 There are countless varieties of Shondesh found in different parts of India today. But a genuine Shondesh will always remain the most celebrated sweet of West Bengal . This dry sweet is made with condensed milk and sugar. In some cases, even jaggery or Gur is used to prepare a Sondesh, especially during the winter months. Sondesh is the most basic and common sweet found in even the remotest parts of Bengal. It is light on the stomach and many doctors too recommend it at times for people suffering with an upset stomach. Shondesh has been the staple sweet in West Bengal for decades and generations of Bengalis have devoured it merrily. Even today, the sweet has a special place in the hearts of all Bengalis and is exchanged regularly in the state on different occasions.
Langcha – The lesser-known yet delightful name in the array of West Bengal sweets: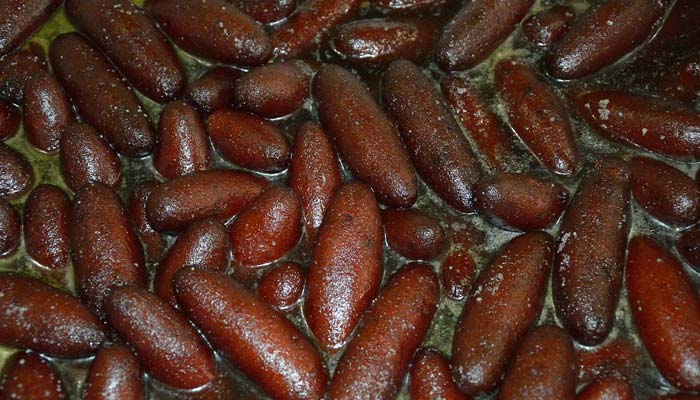 Found only in the eastern parts of India, Langcha is a lesser-known but very popular sweet of West Bengal. Made from khoya (a form of solid milk), Langcha is prepared by adding flour and sugar in the khoya and then frying and dipping it in syrup for a long time. The sweet has a cylindrical shape and somewhat tastes like a Gulab Jamun. However, it is slightly less sweet and syrupy than gulab jamun. People in West Bengal prefer having Langcha served hot and the sweet is mostly consumed in wedding ceremonies or during festivals. You will often find many elderly Bengali men, standing outside a dimly lit sweet shop in some remote corner of Bengal, with a plate of Langcha in his hand.
It is almost impossible to name all the famous Bengali sweets here; such is the massive variety. Some of the other popular West Bengal sweets include Chhenar Jilipi, Patishapta, Chomchom, Kheer Kadam, Sar Bhaja, Chandrapuli, Naru, Labong Latika and Joynogor-er Moa.
What are some of the other sweet items you would like to add to this list? Comment below.