Being vegan means eating only plant-based foods, that's for sure. But it certainly does not mean eating only fruits and vegetables every day. We present to you, creative and best vegan recipes for a successful start into a life without animal products.
The vegan lifestyle is very trendy and is also super healthy. Doctors always advise people with food allergies to follow veganism. However, many also opt for a vegan life for personal reasons. The vegan kitchen does not only do without meat, poultry, and fish but also things like eggs, milk, honey and any product that involves animals directly. But don't worry, you can easily replace these foods in vegan recipes with delicious alternatives.
Vegan Alternatives
Milk and milk products: soy, rice, oat or almond milk, oat cream, soy yogurt, pureed tofu
Eggs: Egg substitute powder, soy flour, silk tofu, fruit puree
Meat: Soybean or tofu
Butter: Vegan margarine
Honey: Maple syrup
This is How Several Best Vegan Recipes Can Be Made at Home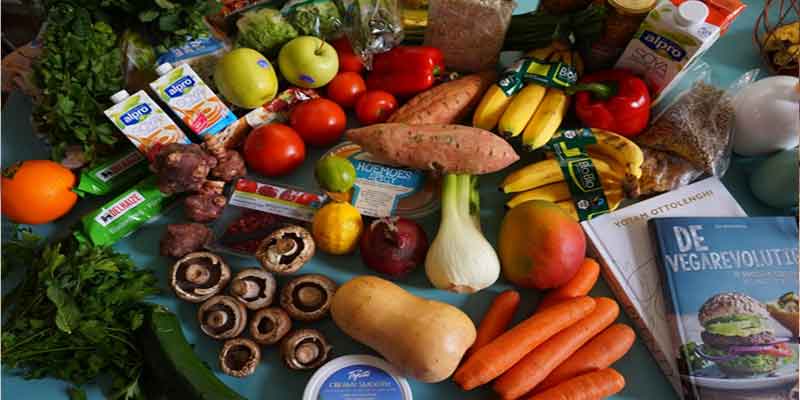 1. Veganize old favorite recipes: Simply exchange animal products with plant-based alternatives
2. Get basic ingredients for vegan recipes like legumes, oats, barley, vegan pastes for seasoning, chickpeas, nutmeg, maple syrup for sweetening, nuts, kernels and all kinds of seeds.
3. Buy fruit and vegetables fresh, regional and seasonal: Ideally at the weekly market or in the organic supermarket.
4. Enjoy more raw food: Important vitamins and nutrients are only fully preserved in fruit and vegetables up to a temperature of 42°C.
5. Eat colorfully: Design the meal plan according to the rainbow colors, because a kitchen with a lot of variety ensures a balanced diet with all-important nutrients.
Best Vegan Recipes for Beginners
1. Best Vegan recipes: Wraps with cucumber soy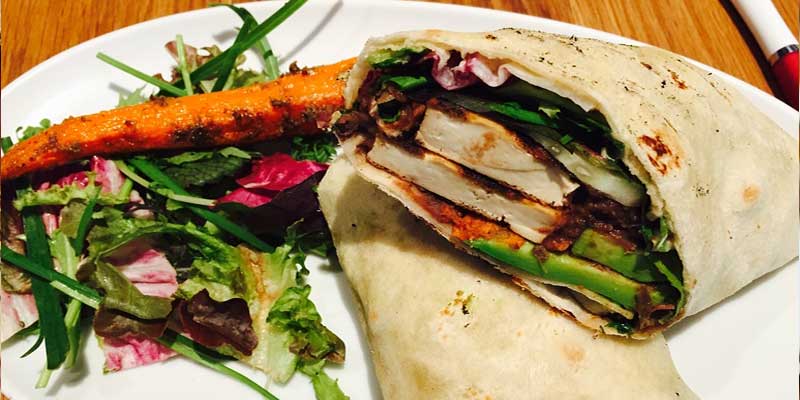 Ingredients for 4 servings
4 wheat tortillas or Rotis
1. Wash and peel the cucumber, cut lengthwise and dice finely. Wash the dill and chop finely. Mix the soy yogurt with the mustard and dill and season with salt and pepper. Mix in the cucumber cubes.
2. Wash, peel and grate the carrot roughly on a kitchen grater. Wash the lettuce heart and cut it into fine strips.
3. Puree 250 g of chickpeas with a little olive oil, lemon juice, salt, pepper and dill and use as a spread for the tortillas.
4. Spread cucumber and chickpeas on each wheat tortilla and sprinkle grated carrots and strips of lettuce on them. Roll up firmly, with aluminum foil as you like, so that the wrap is easy to eat.
Otherwise, heat the wheat tortillas slightly, place them on a plate, add the ingredients to one half and fold the other half over them.
Best Vegan Recipes: Spicy Bean Burger
Ingredients for 4 burgers
400 g kidney beans (cooked)
100 g white beans (cooked)
100 g black beans (cooked)
1 small, red chili pepper
1. Cook the lentils in saltwater for about ten minutes. In the meantime, drain the three different types of beans.
Peel the onion and chop finely. Wash the parsley and thyme, dry them, pluck the leaves and chop finely. Clean and dice the chili pepper.
2. Drain the lentils. Retain a few whole beans from each type of bean. Heat 1 tablespoon of olive oil in a pan and briefly saute the onion and chili cubes and stir in the herbs.
3. Puree the three types of beans together with the lentils in the kitchen mixer, depending on your taste, roughly or finely. In a larger bowl, mix the bean puree with the pan contents, the retained whole beans, and the white bread cubes.
4. Season with salt and pepper and form four flat cakes out of the bean batter with moistened hands. Place these on a plate, cover with foil and put in the fridge for about 30 minutes.
5. Heat the remaining olive oil in a pan and saute the bean burgers for three to four minutes on each side.
Suggested Read: Best Vegan Sources Of Protein
Best Vegan Recipes: Muffins With Pears and Walnuts
Ingredients for about 20 muffins
250 g sweet and fresh pears
1 packet of baking powder
100 g walnuts, finely chopped
50 g applesauce(if available)
1 tbsp of Vanilla essence
Powdered sugar for dusting
1. Peel the pears, quarter them, remove the core, cut them into very small cubes and mix them with the flour, vanilla essence, baking powder and cloves in a bowl. Mix in pieces of pear and walnuts. Preheat the oven to 180 ° C.
2. Mix the applesauce with the sugar. Gradually add vegetable oil and soy milk. Fold in the flour mixture and stir in the dough. Divide the dough into 20 portions into two paper muffin cases.
3. Place the muffins on a baking sheet and put them in the preheated oven. The baking time is 30 to 35 minutes. Take the finished muffins out of the oven and let them rest for about ten minutes. Then dust with icing sugar and serve.
Applesauce is used here as a raising agent. You can also use vegan egg substitute powder but it is difficult to find. You can find it here.
There are several other best Vegan recipes that can easily be made at home and you can enjoy being vegan without guilt.