China, most of us have come to wonder, is about an increasing scope of surveillance, being a Communist heartland, about tons of green tea and, about Xi Jinping's rising influence in the oriental landscape.
But there is more to China than just about Oriental opera and having come to admire Bollywood or Indian movies. The rising defence power and a proven economic superpower of sorts has been embracing the western culture for the longest time.
And that said, amongst the latest brands to have forayed into China after the huge success of Starbucks is the Canadian company, Tim Hortons. A powerful brand when it comes to coffee, the Canadian firm has become perhaps the first mega coffee brand to enter China in the longest time.
Back home in cities like Montreal, Ottawa, Toronto and, Quebec amongst the few- Tom Hortons is a celebrated habit. It's a consummate household name. People hardly step out of their homes minus a quick cappuccino or frappuccino from the famous Tom Hortons back in Canada. One wonders what might happen the moment the coffee brand steps into the Chinese oriental-dominion?
Surely, one wonders isn't life more than just a healthy nibbling down of some green tea?
But, here's the one thing that most Chinese youth would be wishing to note about their country. In the course of the next 10 years, (the next decade) as many as 1500 coffee outlets across China. One wonders whether the fresh aroma of coffee meander over the cosmopolitan streets and bylanes of Shanghai and Beijing?
Will China really accept the latest entrant in an enterprising new territory depends on how well do its people adapt to the new brand but needless to say, there's a fresh new change on the horizon? And one will have to closely follow the coffee war- if at all that happens- between the already established Starbucks and the newcomer, Tim Hortons.
1500 branches all around the country certainly mean that there's going to be an awful lot of scope for coffee consumption in China. And one can only predict what might the immediate forecast be?
Without sounding any pompous but optimistic about the fortunes of his brand in a brand-new trajectory, the biggest voice of Tim Hortons had the following to say:
"China's population and vibrant economy represent an excellent growth opportunity for Tim Hortons in the coming years," said Alex Macedo, president of the company known for its coffee and doughnuts.
And all that told, the most interesting aspect about Tim Hortons is not that the coffee-chain is named after it's owner. But rather that the owner- Mr Tim Hortons- was once an accomplished Ice Hockey talent and a successful player.
A sought-after Canadian brand all set to enter China, what might be the feeling of the existing F&B stars, one wonders? The very first counter of Tim Hortons opened way back in 1964, back in its native Canada and since then, the brand has only embraced unprecedented success.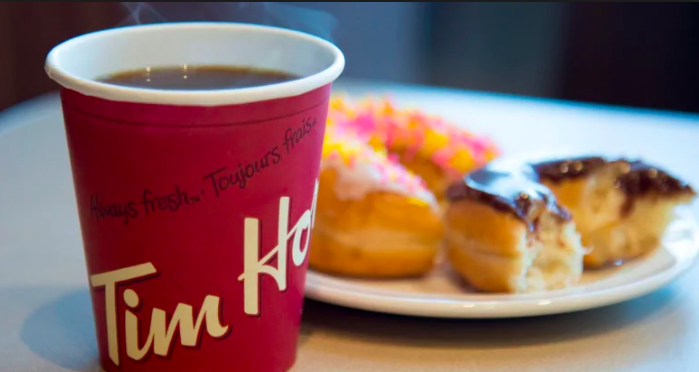 And its vast sphere of development doesn't really end there, truth be told. For quite some time now, Burger King has reportedly bought the chain in 2014 for C$12.5bn ($11.4bn), and Tim Hortons now boasts 4,700 locations worldwide, mostly in Canada and the United States.
But all said and done, for those critics who often level trenchant criticisms against a somewhat dominant but dogmatic country, one that rules over its own dominion with a sense of iron-fisted control- the foray of new mega brands is a clear step forward toward assimilating more with a world-culture of sorts, the least of what can be said. Here's wishing a sparkling successful journey to the Canadian Coffee major.