Just how do you converge art and food or make it come together? Is there a commonality between a paintbrush and some wheat? Can sugar or maple syrup ever meet the world where masterstrokes and pixels exist? What possibly common ground exists between a masterpiece of art and some rice bowl and noodles?
Well, for starters, if you were confounded of sorts by this little mystery then perhaps eating at Manila's Van Gogh is Bipolar is the starting step to understand a complex puzzle. In fact, here in Manila, The Philippines' cultural and lifestyle heartland, you'd find that there is more curiosity to interact with food than there are dolphins in the closest water body.
The name of restaurants and the associated nomenclature nowadays is the key definer of sorts in today's thriving F&B culture. Therefore, to have a restaurant named Van Gogh is Bipolar is definitely an intriguing sort of a start. What you can savour here at Van Gogh is Bipolar are off-beat meals that have no similarities to conventional meals that you would find in most other eateries.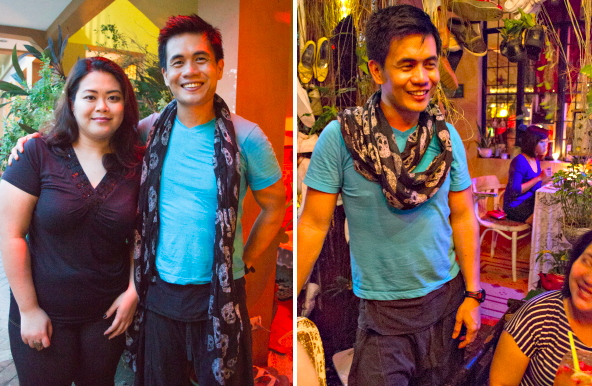 The driving point of food at Van Gogh is Bipolar is this concept called the "Cuckoo Meal", a kind of a USP of sorts that drives people to explore the restaurant for reasons more than the foxy name. Instead of us breaking it down for you, let it be known that it's among the most nourishing yet comforting diets ever. The cuckoo meal includes a five-course meal that is priced around Php 999. The most interesting thing about Van Gogh is Bipolar isn't the food alone. Interestingly, it is the perfect melange between colourful, artsy works by the owner of the restaurant and the food itself.
Few restaurants, at least speaking from the perspective of Asia, have been able to create a confluence of two uniquely arresting standpoints of contemporary life. The owner of Van Gogh is Bipolar, is an artist himself. But his journey, truth be told, wasn't the easiest. He was himself diagnosed with bipolar disorder, a challenging condition to be living with, particularly when it affects the mind and the mood, thereafter. But determined to make things better, he Jetro, didn't just stay gloomy for his condition. He wanted to introduce some alterations in his diet to make things better.
That is when the idea of setting up the unique restaurant came about. Never before had his life did the concept of starting his own restaurant at his house space strike him. You read this right. What is in the evenings, an abode of youngsters and people from different walks of life, whether or not from The Philippines, is someone's ordinary home on most mornings. The restaurant in the evenings is serenaded with pieces of art and showpieces that carry the paintings of Jetro, the owner-cum-artist.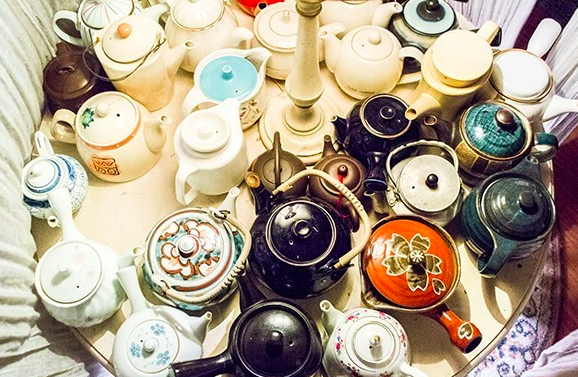 The users state that the ambience of the restaurant is eccentrically beautiful. One of the weirder but fulfilling experiences in dining has some of Jetro's best personal works beautifying the dining area of his Vang Gogh is Bipolar. You leave your shoes at the door and enter the restaurant bejewelled with paintings, art pieces and whatnot minus egos or pre-conceived notions. What you experience inside are positive vibes that are about seeking perspectives in life, remembering the good times and above all- creating beautiful memories for the present, only to be savoured in the future. Maybe, that is how the past lives and stays with us so well.
Amid trinkets, souvenirs and certain niche collectables that have been gathered beautifully and tenderly by the owner of the restaurant himself- you find yourself amid some peace and transcendence- if it could be said- whilst chugging some nice drinks and eating some really nice Asian food. Interestingly, the significance of art and the part it plays for Van Gogh is Bipolar is such that it isn't merely self-centred by the workings of the artist. It invites other aspiring painters and artists to exhibit their art. Who does that in today's times, where there's such lack of self-awareness and so less of empathy for others?
At 5 separate tables, at least 15-20 people can sit and make a sheer love of discussion. n interesting aspect is the collection of teapots that allows one to make one's own tea, using instructions. Above anything else, the most appealing aspect of Van Gogh is Bipolar is that unlike other eateries and joints that charge you, often mightily, to stay on your own and mingle only among your set of friends, Van Gogh is Bipolar allows one the discerning charm to interact with the owner himself and thus, partake in a community that often develops out of a shared love for food and the arts.
And that is the fun, right? That is the uniqueness. Come to visit Van Gogh is Bipolar to view Manila from a different lens of experience.